In The LIMELIGHT
Street Machine Magazine
|
July 2020
THIS SHINING JEWEL OF AN AP6 STEALS THE SHOW WITH A ROOTS-BLOWN, 410-CUBE MONSTER UP FRONT
I
N THE distance, I can hear that unmistakable whine: a Roots-blown V8. Seconds later, a luminescent green, tough-as-nails AP6 Valiant powers around the corner, the sun glinting off the twin-carbied blower towering through the bonnet. The tough and tidy AP6 easily pulls up and a smiling Lucas Hurley disembarks from the luxurious cream cockpit.
Straight away, Lucas enthuses about his chosen powerhouse. "The 6/71 is awesome," he says. "It's so torquey; it just torches the tyres. It'll fry the rubber at 100km/h or whatever speed you're doing; you have to be careful."
When it comes to tough Mopars, the AP6 is rarely a model that comes to mind, but that's precisely why Lucas wanted to create a blown, fat-arsed, radiant green example. "From a young age I was reading car magazines and wanted to build a half-decent AP6," he says. "My mission was to build something cool that I could take to car shows, spin the wheels, but also be reliable and drive like a new car. I wanted a less-is-more look – simple, clean and fast."
Oddly enough, Lucas got the ball rolling on the project before the car itself had even been purchased. "I bought the APSIX number plates on the internet late one night; that meant that I had to find a car for them to go on. I bought the plates 12 months before the car!" he explains.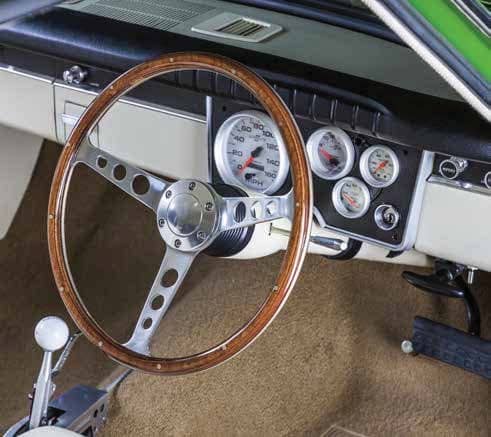 "I already had a mint, factory V8 AP6 in original condition, which was one of 11 in light blue with a white vinyl roof and black interior. That car was too rare to cut up, so I sold it and bought this tidy, one-owner base-model AP6 sedan."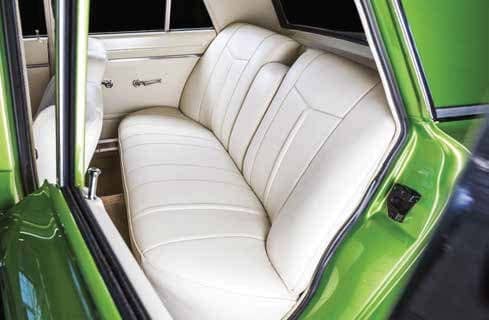 You can read up to 3 premium stories before you subscribe to Magzter GOLD
Log in, if you are already a subscriber
Get unlimited access to thousands of curated premium stories, newspapers and 5,000+ magazines
READ THE ENTIRE ISSUE
July 2020