Good-Time Charlie
Street Machine Magazine|December 2019
1100HP WORTH OF HEMI UNDER THE HOOD OF A CLASSIC DODGE CHARGER IS CHARLIE TOUMA'S IDEA OF FUN
EVERYONE loves a Hemi – especially one that makes over 1100hp! One look at those big, wide rocker covers and Charlie Touma couldn't help himself. He plonked his hard-earned down on the '70 Dodge Dart without a second thought. Nope, that's not a typo; this jaw-dropping '68 Dodge Charger R/T build started out as an engine in another car!
"The Dart was a pure race car," recalls Charlie. "However, I soon decided I wanted something I could drive. I started hunting around for a 'Cuda, a Challenger, a Charger – a proper muscle car that I could drop the Hemi into."
Having dismissed several candidates (most of which were bare shells in need of extensive rebuilds), his four-month search came to an end in Melbourne.
"The Charger was really good," says Charlie. "I've always loved this shape and this one was a stunner."
Given the car's already awesome panel and paint and mint interior, Charlie thought it would be a quick build; sell off the Charger's 440 and driveline and drop in the Hemi – done! However, you know what they say about the best-laid plans: "We ended up re-doing just about everything," says Charlie.
The first wake-up call was trying to make an engine designed to run for less than 30 seconds run full-time on the street. So, how do you take what is basically a 10,000rpm, 1400hp, 500ci Pro Stock engine and de-tune it?
For starters, you yank the drag-spec aluminium rods, crazy high-compression pistons and spring-killing camshaft. Then re-assemble it with custom-forged Diamond pistons, Argo steel rods and a bumpstick with 'only' 840thou lift!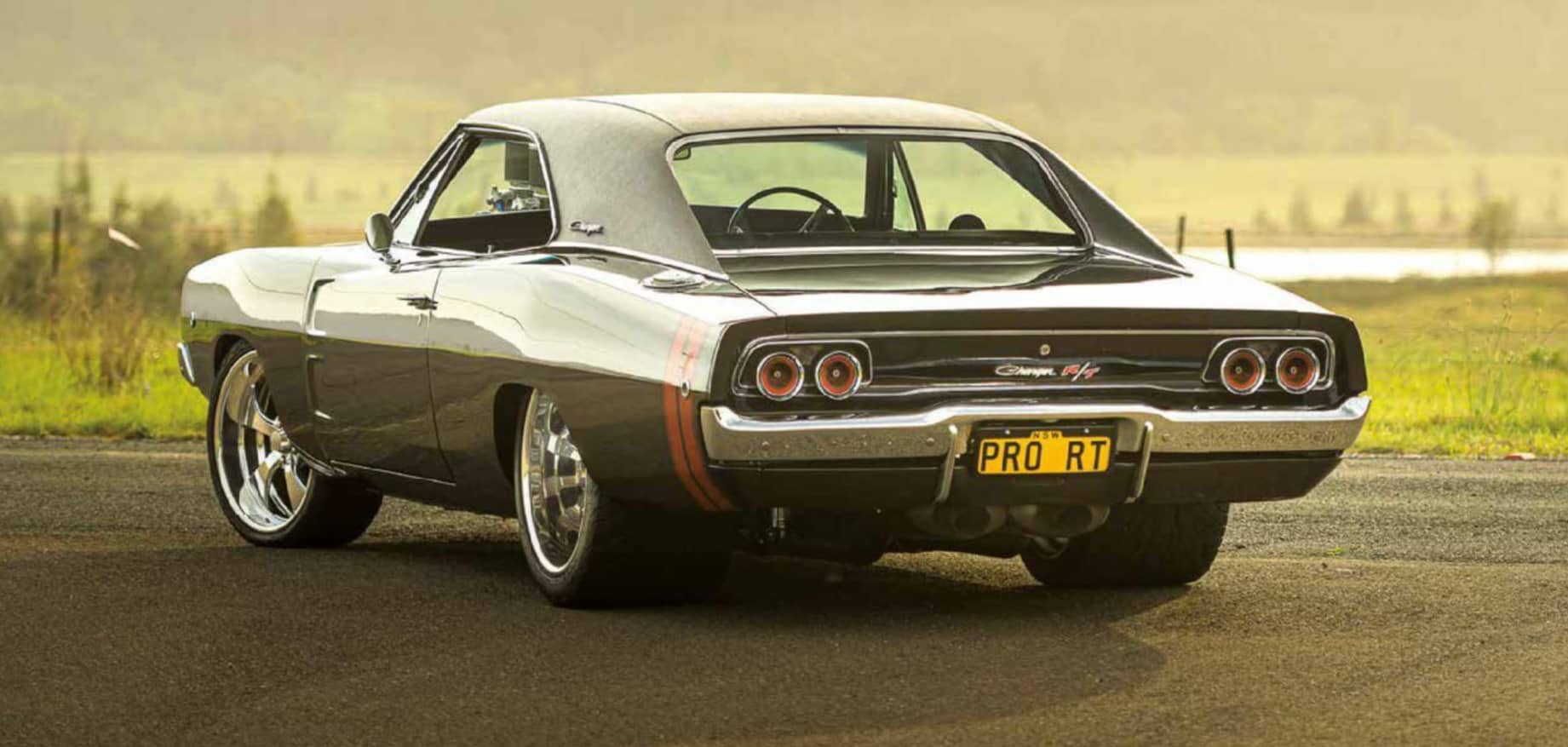 Getting the race-spec Peterson drysump system running on-song was another drama. With the engine only spinning to 8000rpm, the pump wasn't scavenging the oil quick enough. Result? Oil oozing from orifices it's not supposed to. Although the eventual fix was relatively simple (change the relief valve and pulley size), sorting the problem was somewhat of a nightmare.
Up top, the sky-high HRE sheet-metal intake, twin 1050 Holley HP carbies and hand-ported Pro Stock Hemi heads let plenty of air and fuel in. Meanwhile, custom extractors – with 2½-inch primaries dumping into four-inch pipes – allow the equally voluminous quantities of spent gasses to get back out.
You can read upto 3 premium stories before you subscribe to Magzter GOLD
Log-in, if you are already a subscriber
Get unlimited access to thousands of curated premium stories and 5,000+ magazines
READ THE ENTIRE ISSUE
December 2019