Boxer Rebellion
Street Machine Magazine|December 2019
MARK BOXER SLIDES 1000HP OF TURBOCHARGED BARRA INTO AN UNSUSPECTING XH FALCON UTE
MARK Boxer is a man of many hats – stunt rider, cameraman, vlogger, former Street Machine writer, and now, builder of a 1000hp Barra-powered XH Falcon ute. But the ute's journey from shitter to shit-hot was a tumultuous one – the battleship-grey beast pushed Mark to the end of his tether more than once – yet the result is a stand-out success.
The story of his Falcon ute starts not only in a different decade, but with a completely different magazine. "I was working in Sydney with Andrew Broadley at the now-defunct Street Fords magazine," Boxer begins after we meet up at an Adelaide coffee shop. "I was thinking of getting a BA XR8 ute as a project car."
His search for Blue Oval ute-dom instead presented him with a very clean and original XH, the last of the 'Blackwood' Falcons. Hailing from the same era as the popular VR/VS Commodores, it passed Boxer's single-pegger test, so a deal was done.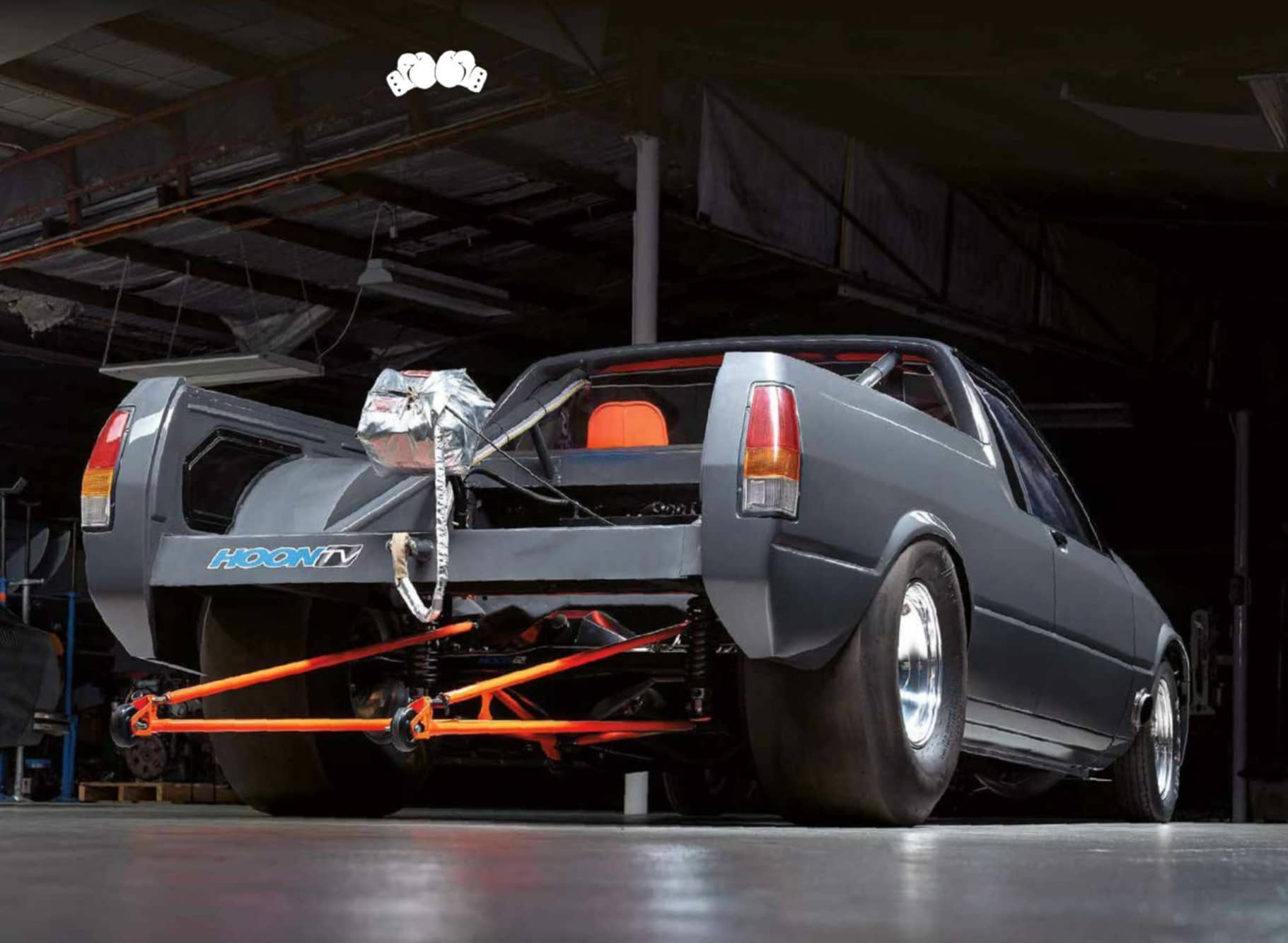 The ute was pressed into magazine duties soon after, with Broads and Boxer attending a Ford drag event in Victoria with the car. With that behind him, Boxer ripped into the XH with the intent of simply making it cool, documenting the build for Street Fords. Pedders supplied a set of coil-overs, lowering the car nicely over 18-inch alloy wheels. "I was going to turbocharge the singlecam motor," Boxer says. "I got a Garrett T51R for it; then affordable Barras started appearing in the wrecking yards."
A local Ford wrecker got a frothy over the prospect of a Barra build, donating a non-turbo donk for the project. But the SOHC mill went to eBay rather than the engine bay and, in Boxer's words, "it all went pear-shaped from there."
You can read upto 3 premium stories before you subscribe to Magzter GOLD
Log-in, if you are already a subscriber
Get unlimited access to thousands of curated premium stories and 5,000+ magazines
READ THE ENTIRE ISSUE
December 2019