Blue Velvet
JON SANDHAM'S BIGNLO FAIRLANE LUXO-BARGE COPS A 21ST-CENTURY UPDATE
WE'VE had quite a few feature cars lately that have enjoyed long-term ownership. More often than not they've been the owner's first car, hotted up to follow the trends of the time. This thoroughly modernised ZB Fairlane, owned and built by Jon Sandham, follows that script. It's never been mothballed, and has been Jon's daily driver for much of its life.

"My dad had a ZD for about 16 years and he was going to give it to me when I turned 18," Jon says. "When I was about 17 it had engine problems and he sold it. A couple of years later he bought the ZB and I hounded him. I said: 'Mate, you owe me a Fairlane,' so I ended up buying it off him."

That was back in 1990, so it was a pretty clean car that was mostly stock, but it wasn't going to stay that way for long. "I stripped the car back to bare metal and spent two years building it with a lot of help from my dad, and got it ready a month before my wedding. It was plain red with Weld Draglites and I drove it like that forever. It was my only car; it was my work car, everything," says Jon. Of course, he's being a bit modest. He sent me a video of the car cruising past on his wedding day and that bright red paint and low stance over big and little Welds was a killer combo.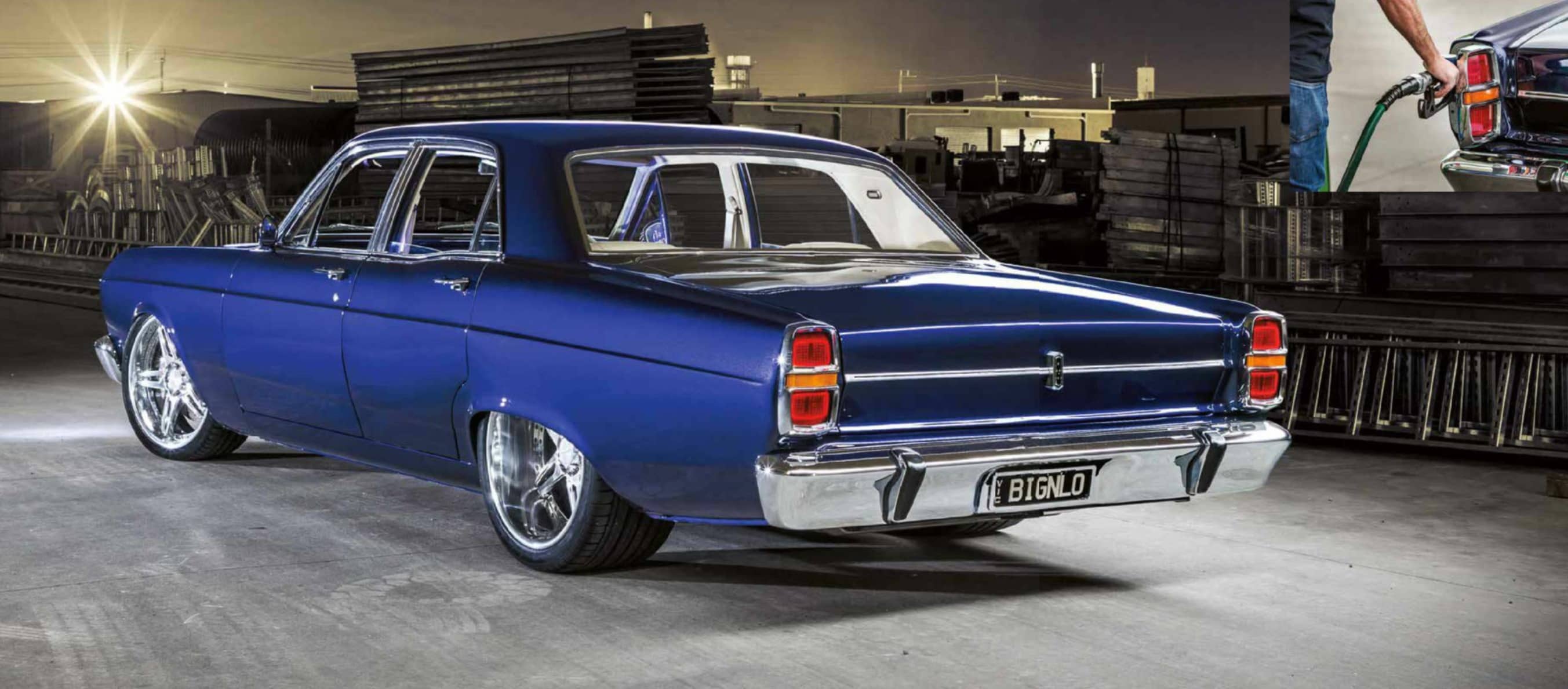 After many years of street use, the paint was starting to show a few signs of wear and tear, and Jon contemplated repainting the whole car until a good mate talked him out of it. "About 10 years ago a good friend of mine who worked at Ford, Andrew Owens, said I was mad. He said: 'The paint is great, it's just got issues at the front; we'll put some flames on it.'" So that was the look the big old girl rocked for a number of years, until one fateful afternoon when Jon's brother asked if he could borrow the car.
"I had never lent my car to anybody, but his car got damaged in a bad hailstorm and he had promised to use it at his mate's wedding. It was an XM wagon with a V8 in it, a nice car. Anyway, the day came when he borrowed my car for the wedding. Five minutes later I got the phone call: 'Jon, I've smashed the car.'"
You can read upto 3 premium stories before you subscribe to Magzter GOLD
Log-in, if you are already a subscriber
Get unlimited access to thousands of curated premium stories and 5,000+ magazines
READ THE ENTIRE ISSUE
December 2019