1956 & 1957 Chevy Nomads - It's Not Just A Wagon, It's A Nomad
It's not just a wagon, it's a NOMAD
Gavin Wienand and Joe van Zyl
It all started back in 2007 when we heard that there was a 1956 Chevy Nomad that has just been rebuilt by Thinus van Dyk for George von Backstrom. On a trip to Gauteng, Joe van Zyl met up with the late George von Backstrom and thanks to a great article from Gavin Wienand, the 1956 Chevy Nomad was on the cover of the 3rd ever edition of SA HotRods Magazine.
However, the story didn't end there. There was a 1957 Chevy Nomad that was imported as well. Now some 12 years later, the '56 Nomad as well as the '57 Nomad are available to purchase from Creative Rides. It did not feel right just telling the story about the one, so we decided to tell them both.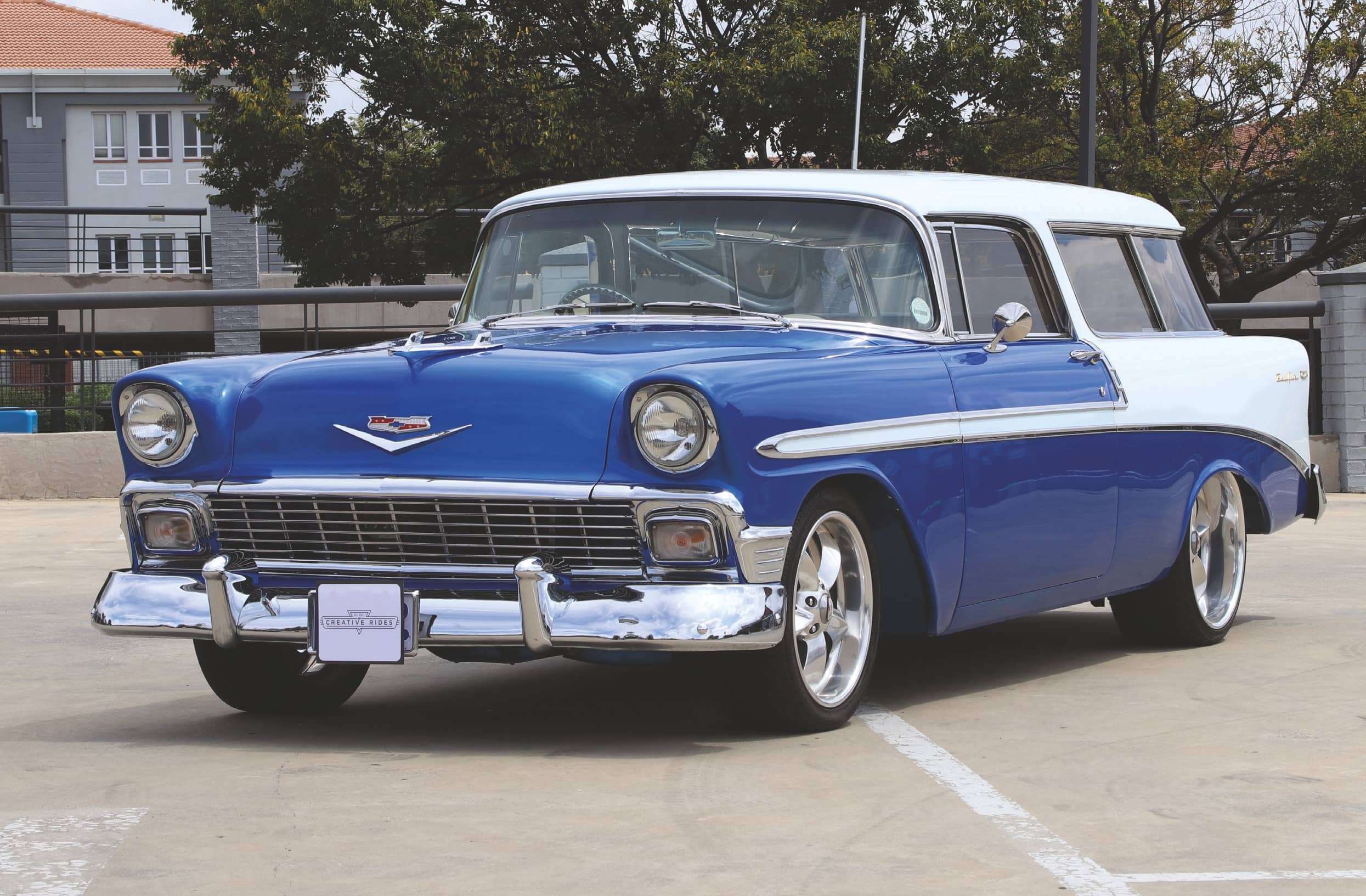 1956 Chevy Nomad
Even in the birthplace of the Chevy Nomad, finding one is not an easy task. With only 24 000 every built, finding one outside of America is almost unheard of. To bring you South Africa's one and only 1956 Nomad is an honour.
Sitting across a table from the now legendary Hot Rod builder Thinus van Dyk, I am regaled with his fond recollection of how he acquired the Nomad. With owner George von Backstrom having made use of Thinus's building expertise for many years, it was a joke that pushed George to seek out the Nomad. Thinus, on completion of a previous project, mentioned to George in jest that they could build a truly rare Hot Rod in the form of a Nomad. Three weeks later, Thinus was informed that a 1956 Nomad had been sourced from the USA and was heading to South Africa.
The Chevy Nomad was a car build for the young family man, unable to let go of his passion for fast cars, but who found himself travelling with a wife, three kids, the family dog, groceries – much like today's BMW M5 Touring, to use a modern example. With a heavy price tag attached, the car turned out to be a non-seller and that set the stage for a future classic, since production levels were so low.
You can read up to 3 premium stories before you subscribe to Magzter GOLD
Log in, if you are already a subscriber
Get unlimited access to thousands of curated premium stories, newspapers and 5,000+ magazines
READ THE ENTIRE ISSUE
Edition 109