North British Class 29
Rail Express|May 2020
Further support for Scottish Region modellers has arrived in the form of the Dapol's 'OO' gauge 'Sad Eye' NBL Class 21 and Class 29 rebuild. No. D6114, modelled as a rebuilt locomotive, is the subject of this review which also covers the Class 21 model in essence, as most features are common to both.
IN effect, two different locomotives were released at the same time by Dapol which will be of value to Eastern and Scottish Region modellers of the 1958 to 1971 era: the Class 21 and Class 29 Bo-Bo diesel-electric locomotives; the latter being a mechanical rebuild of the former.
Twenty Class 21 locomotives were selected to be rebuilt as Class 29s in an effort to improve reliability, a conversion which commenced in 1963 with No. D6123 which was fitted with a new Paxman Ventura engine at the company's Colchester works.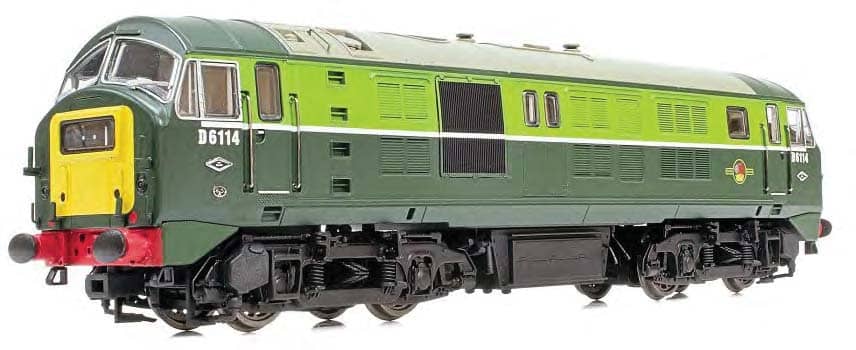 The remaining 19 locomotives were converted at Glasgow and Inverurie workshops, being allocated to Glasgow Eastfield depot for mixed traffic duties. All but the first Class 29s were fitted with four-character headcode boxes below the cab windows in place of the train reporting headcode discs, among other small changes relating to the new engines. The original exhaust port was sealed up and new ones cut into the middle roof panel.
Conversions were completed between 1965 and 1967, resulting in a locomotive which was considerably more reliable than the original NBL/ MAN diesel-powered locomotives from which they were derived.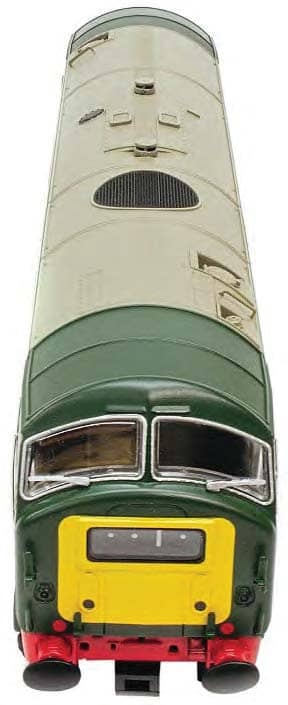 The remaining 38 Class 21 locomotives were progressively withdrawn between 1967 and 1968. However, the non-standard nature of the Class 29, with its high-speed Paxman engine, combined with the transfer of other locomotive classes to Scotland, meant that they were unlikely to survive much longer than the Class 21s. The first Class 29 was withdrawn in 1968 followed by the rest of the fleet by the end of 1971, with no examples of either class surviving the cutting torch.
Dapol very kindly submitted one of its new Class 29 models for review which shares the same basic bodyshell, drive mechanism and bogies with the Class 21. Locomotive and class-specific details are applied to all of the models including the changes made to the roof of the Class 29 during conversion. Class 29 No. D6114 is finished in the attractive two-tone green livery with small yellow warning panels embellished with a white bodyside stripe. Fitted with advanced electronics and a refined drive system, how does this latest 'OO' gauge offering from Dapol measure up?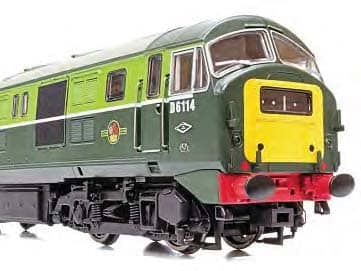 Bodyshell appraisal
You can read up to 3 premium stories before you subscribe to Magzter GOLD
Log in, if you are already a subscriber
Get unlimited access to thousands of curated premium stories and 5,000+ magazines
READ THE ENTIRE ISSUE
May 2020