Call to arms
Racecar Engineering|June 2020
Never before has the world witnessed such a coming together of industry with one common cause – to defeat an enemy we cannot even see
The main positive that has emerged from the chaos caused by the coronavirus pandemic has been unity. Whether it is people singing together from their balconies, clapping for the UK's National Health Service (NHS) or dancing in the streets at a time when everyone is forced apart, strangely the world seems closer together. It is no different in motorsport.
Teams, drivers and suppliers across the world have been forced to ditch their normal racing routines and instead have been doing whatever they can to support the fight against Covid-19. Drivers such as Alexander Sims have been collecting personal protective equipment (PPE) and delivering it to the NHS trust. At the time of writing, Sims had collected over 40,000 pairs of gloves and 200 face masks.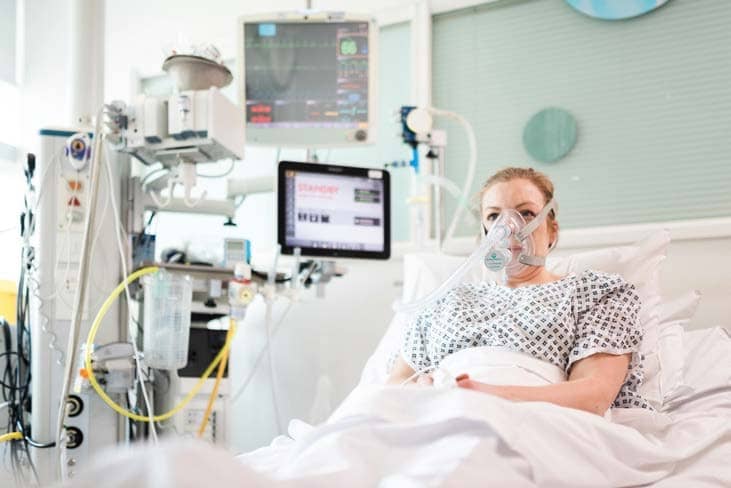 Stepping up
Meanwhile, Mercedes HPP has reverse engineered a breathing aid for rapid manufacture and the seven UK-based Formula 1 teams have united for 'Project Pitlane', which will assist the UK government in the manufacture of vital medical devices.
Simulation companies have developed open source lung models; Dallara has optimised a Decathlon snorkelling mask; NASCAR is 3D printing face shields and Supercar Championship teams have built their own ventilators. Nearly every motorsport supplier who owns a 3D printer or CNC machine is, at time of writing, manufacturing PPE and/or ventilator parts for the cause.
As every country around the globe continues to face major shortages in breathing aids, test kits, PPE and other hospital equipment, motorsport is stepping up to help where it can.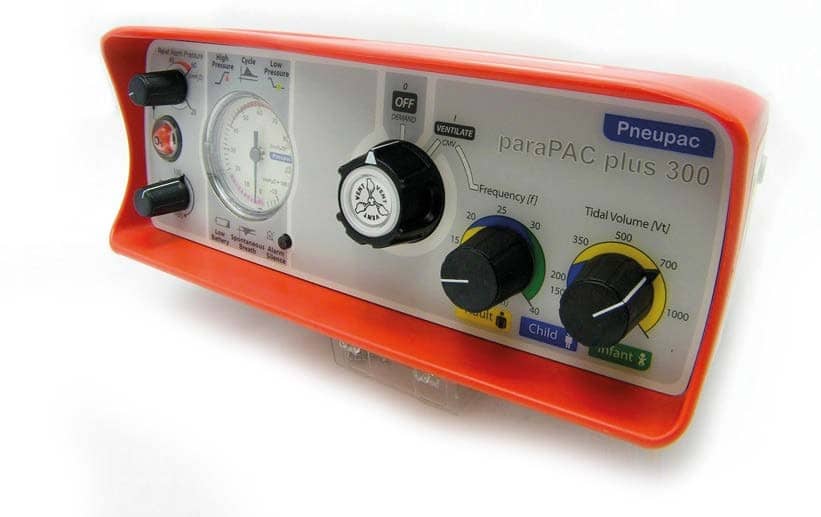 But why motorsport? After all, motorsport specialises in bespoke prototypes, not hundreds of thousands of mass-produced components. Considering every racecar is effectively a one-off prototype built from thousands of specialist parts, and even 'spec' racers are made in small volumes which are then optimised to suit each driver, it is surprising to think the racing world can be of any help at all in this pandemic. However, the rapid response nature of motorsport, along with an abundant and adaptable supply chain that is crammed with pioneering engineers and innovative companies is exactly what the world needs right now.
Currently, all of motorsport's efforts can be divided into four main strategies: 1) developing new breathing devices; 2) optimising existing breathing devices; 3) retro-fitting alternative breathing devices; 4) rapidly manufacturing PPE.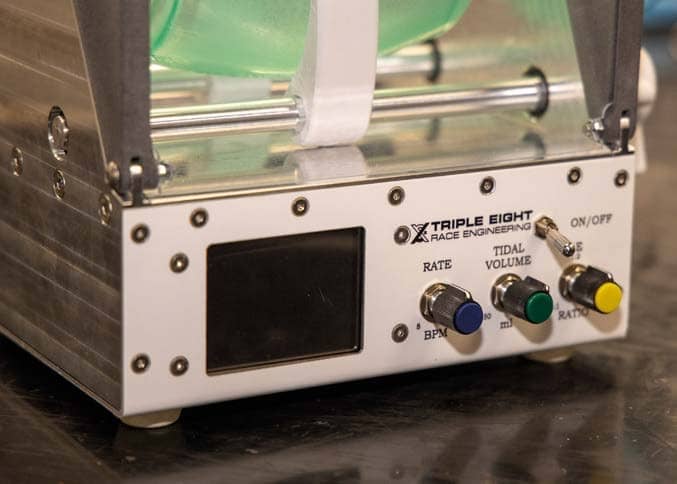 Project Pitlane
Arguably, the most impressive example of motorsport unity is that of 'Project Pitlane'. In mid-March, the UK Government put out a call to arms to UK industry. Formula 1, along with the seven UK-based F1 teams (Mercedes, Red Bull, McLaren, Renault, Racing Point, Haas and Williams) and their representative technology arms (Williams Advanced Engineering, McLaren Applied Technologies, Red Bull Advanced Technologies etc.) joined together to help manufacture and deliver respiratory devices. This challenge has been divided into three workstreams: reverse engineering existing medical devices; support in scaling the production of ventilator designs as part of the VentilatorChallengeUK consortium and rapid design and prototype manufacture of a new device for certification.
Led by Catapult, which is a group of UK manufacturing research centres, VentilatorChallengeUK brings together engineering companies from the motorsport, aerospace, automotive and medical sectors to rapidly manufacture ventilators. Other companies involved include Airbus, GKN, Ford, Rolls-Royce, Siemens and BAE Systems.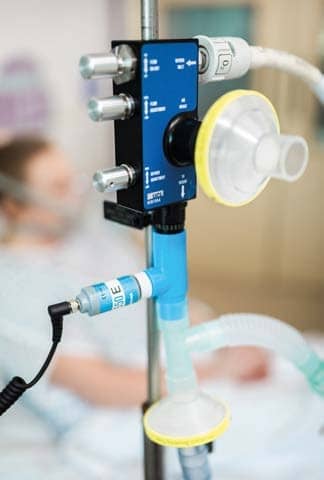 'It is the most extraordinary coming together of a variety of industries that will absolutely help us to beat the coronavirus,' says Rosa Wilkinson, communications director at High Value Manufacturing Catapult. 'What I have seen is people who are absolutely giving their all to this project from every industry, including the race teams. They are not pausing for breath. They are just getting on with the job because they understand the national need.
'Some people may wonder why Formula 1 teams, aerospace and automotive companies are still going to work. Well, it's because they are helping the nation in its moment of greatest need, and we should be celebrating them.'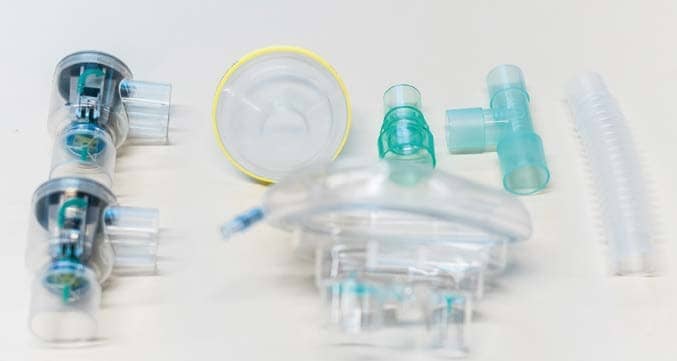 Before the UK government's call to arms, Catapult initiated conversations with a range of companies as it was clear the demand for hospital ventilator equipment would dramatically increase. By the time the government released the specification of the rapidly manufactured ventilator system (RMVS), Dick Elsey, CEO of High Value Manufacturing Catapult, had a pretty clear idea of what was already out there, what could be done and the companies that had both the desire and capability to rapidly manufacture them.
'We were then able to move very swiftly to identifying two devices. One from a company that currently produces ventilators, and another which is a new device put together from existing technologies,' continues Wilkinson. 'We got the formal order for 10,000 ventilators – 5,000 of each device – and we started to put everything together to get cracking. That involved ensuring all the engineering and design work had been completed, as well as a clear bill of materials.
'We also needed to understand what the supply chain needed to look like, what could be produced at the existing sites and how we could complement that by extending production in other locations to enable us to really deliver what the government had called for.'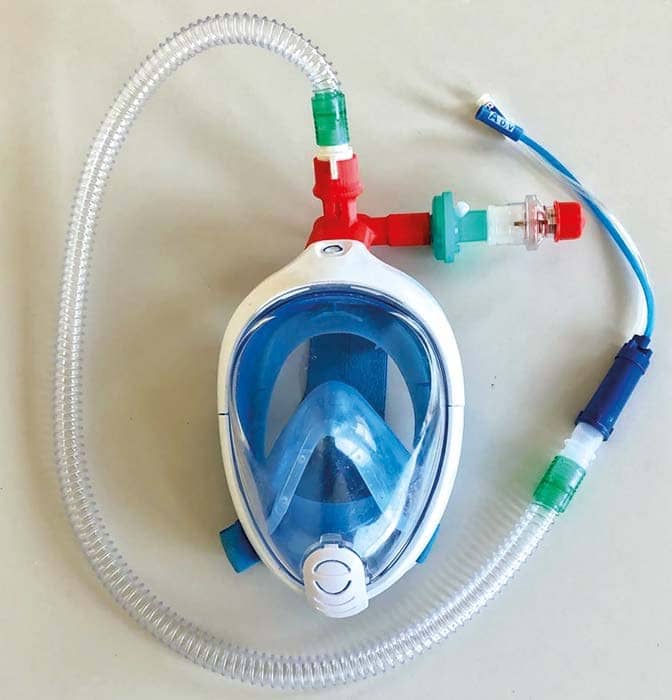 Support and development
The new device is the Penlon ESO2, which can be assembled from materials and parts already in production. This helped it to roll off production lines as early as the second week of April. The device already on the market is the Smiths ParaPAC300 ventilator, a compact, lightweight unit that delivers mechanical ventilation, demand and free oxygen therapy and continuous positive airway pressure (CPAP).
F1 teams have not only been contributing to the development of the new Penlon device, but also providing additional manufacturing support to help scale up the production of the Smiths device, too. For example, all three arms of McLaren have been involved. The race team's machine shop has manufactured ventilator components, while McLaren Applied Technologies has supported the device build assessments, particularly around electronics and circuit boards, and McLaren Automotive has designed and built test equipment to ensure the ventilator units meet all the relevant functional and safety requirements.
You can read upto 3 premium stories before you subscribe to Magzter GOLD
Log-in, if you are already a subscriber
Get unlimited access to thousands of curated premium stories and 5,000+ magazines
READ THE ENTIRE ISSUE
June 2020