Science Will One Day Cure Blindness. Are We There Yet ?
Popular Mechanics
|
October 2019
Bridge each day, zooming past Larry Misrok's apartment building, which sits at the entrance to one of the ramps. Crossing the street there is challenging for anyone, but for Misrok, an 83-year-old lawyer, it could be deadly. He is virtually blind.
Fortunately, Misrok has help to navigate the city's busy streets and broken sidewalks: a healthy pair of eyes with 20/20 vision located hundreds, maybe even thousands, of miles away. Using high-tech, camera-equipped eyeglasses, along with an app on his smartphone, Misrok is guided by a trained agent who can see in real time on his or her computer screen what Misrok cannot see before him.
"Watch out, there's a curb ahead," the helper might say, or "There's a cyclist coming up on your right." It's like having a friend at his side when the environment is too dangerous or too challenging to navigate with only a cane, the traditional way the vision-impaired navigate the world. Obvious safety benefits aside, this innovative tool, called Aira, is also useful for assisting with grocery shopping, selecting cafeteria items, choosing clothing, operating office equipment, sorting mail, interpreting slide presentations, and other tasks that are difficult or impossible for people with low vision. A quick call puts Misrok in contact with one of hundreds of paid Aira agents located around the country who are standing by to commandeer the camera on his glasses and narrate his surroundings.
The Aira system is just one of dozens of groundbreaking adaptive technologies that help people who are blind or have low vision live more independently and actively. Many are readily available, like the VoiceOver feature on the iPhone, which tells you what buttons you're pressing; or GPS apps that let you know where you're standing in the middle of a city and can announce bus and train stops, and vibrate every time a street is crossed.
There's a popular app called Be My Eyes that, like Aira, puts the user in touch with sighted volunteers who help them see prescription labels, thermostat temperatures, and how much money they're holding in their hands. Richard Faubion, a development director for the Foundation Fighting Blindness, who is severely visually impaired himself, says he'll call a Be My Eyes volunteer when he wants to know things like whether his tie matches his shirt, if he's holding a can of peas or green beans, or if his suitcase is about to go by at an airport luggage carousel.
For computer work, there's JAWS (Job Access With Speech) and Microsoft's NVDA (Nonvisual Desktop Access) software that reads aloud the text on a screen and tells the user what they are typing as they type. Seeing AI, developed by Microsoft, combines many tools into one app, using artificial intelligence to describe people, text, and objects.
"Technology can be an extremely powerful tool for someone who is visually impaired if it is used along with a person's other skills and abilities," says Ryan Jones, a legally blind project manager with Vispero, which helps companies become more accessible to people with disabilities. "These programs allow equal access to opportunities and careers for people who are visually impaired."
About 1.3 million Americans 40 and older are legally blind. Another 2.9 million in the same age bracket have a vision impairment (defined as having sight worse than 20/40 in a person's better eye after correction), according to the National Eye Institute. That's 4.2 million people who have limited or no sight, a jump from 3.3 million in 2000. That figure is expected to grow to about 7.2 million by 2030 and 13 million by 2050. Fortunately, science and technology are alleviating many of the hardships associated with vision impairment—and have the potential to render some forms of blindness obsolete. But will they evolve fast enough for Larry Misrok and others like him?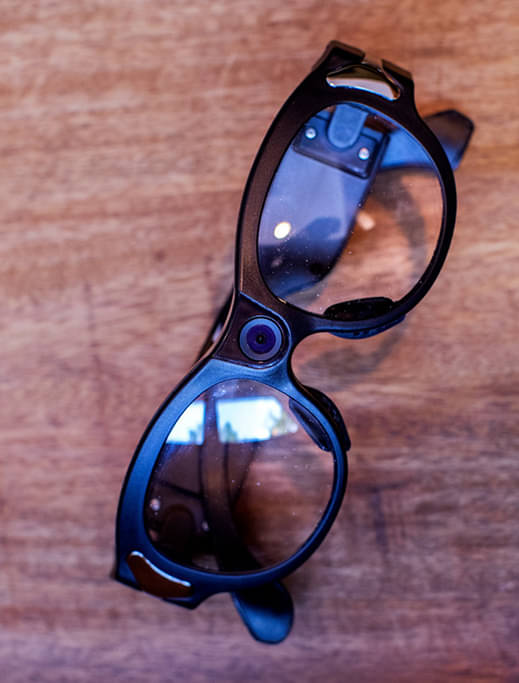 You can read up to 3 premium stories before you subscribe to Magzter GOLD
Log in, if you are already a subscriber
Get unlimited access to thousands of curated premium stories, newspapers and 5,000+ magazines
READ THE ENTIRE ISSUE
October 2019