Get The Perfect Leaf Blower
Popular Mechanics
|
October 2019
The Complete Guide To Finding The Perfect Leaf Blower, Under Standing The Science That Creates An Airstream Inside It, Using It To Blast Leaves Like A Pro, And ( Of Course ) Converting It Into A Hover Craft.
HOW WE TESTED
TO HELP you find the right model for your yard, we tested 10 machines across several popular categories: traditional two-stroke models that take the familiar 40:1 and 50:1 fuel-to-oil blends, and one four-stroke option; battery-powered machines; and both backpack and handheld configurations.
We subjected all the blowers to a battery of tests to evaluate their performace. First, we cleared damp leaves from a 6x12-foot rectangle of grass. Then, to visualize the airstream produced by each blower—it should be large and long, with a well-defined perimeter—we also cleared a 6x14-foot trapezoid of pavement covered with sawdust, hitting it with a burst of air from the blower at full throttle.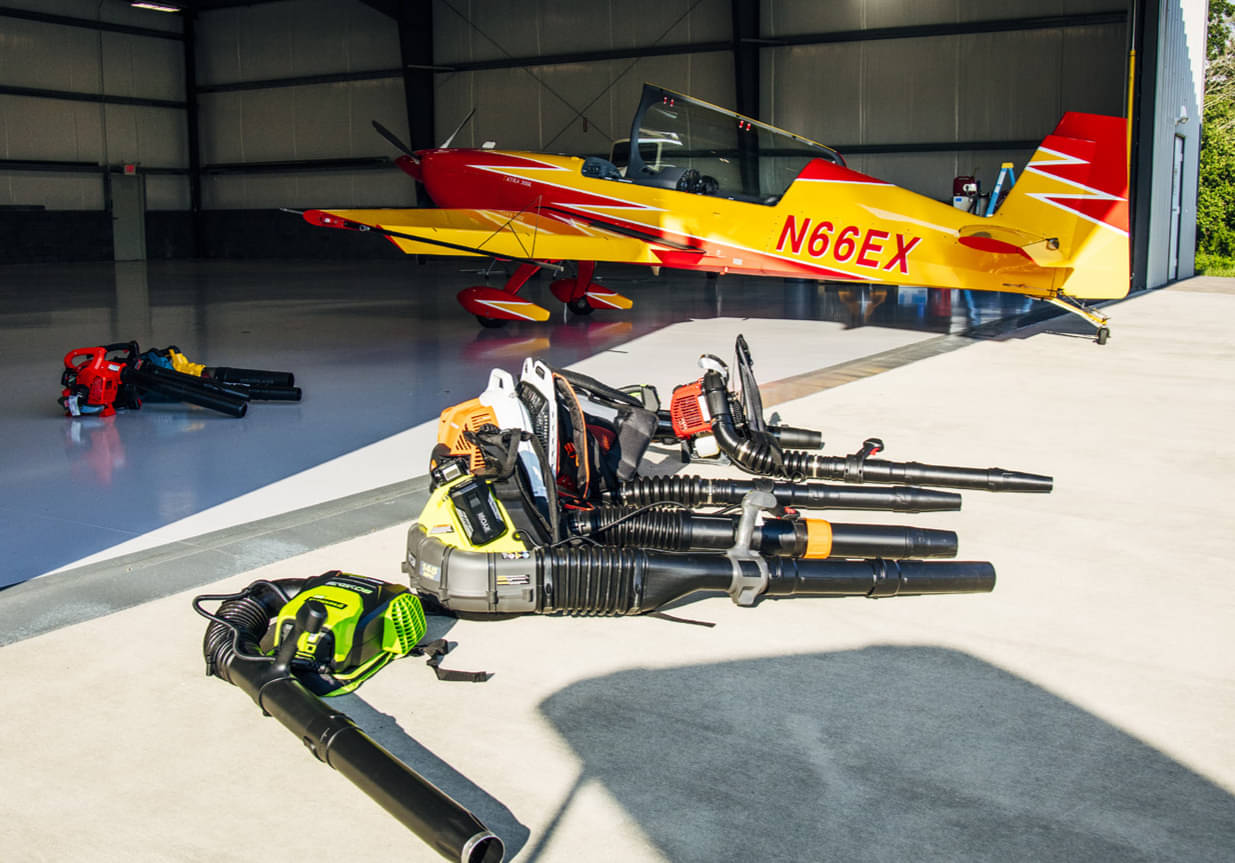 The run time of handheld cordless leaf blowers typically is brief, so we measured times using a home-built apparatus that recorded how long the battery lasted with the blower locked on full speed. Most gas-engine models will go for an hour or more on a tank of fuel, and refilling is quick, so we skipped the run-time test on these machines.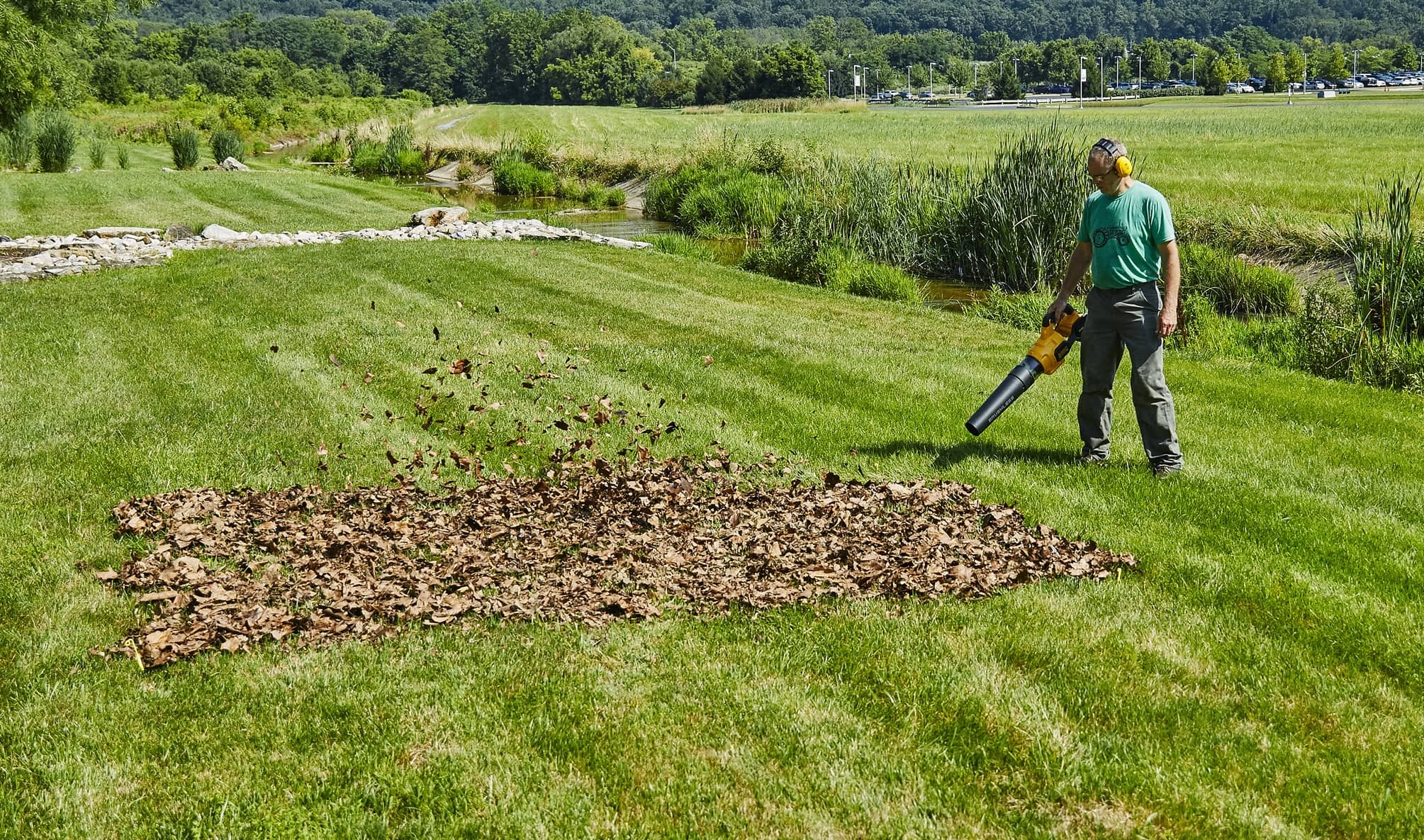 Our test to determine airspeed was one of the most unusual in the history of Popular Mechanics. Many manufacturers state an airspeed of their blowers that is too fast to measure with most commonly available research anemometers. But we found a precise instrument that could read speeds up to 250 mph in one unexpected place: on an Extra 300L aerobatic aircraft at a rural airport in Pennsylvania. Powered by a Lycoming AEIO-540 horizontally opposed six-cylinder engine, the plane has a cruising speed of 196 mph and a never-exceed-speed of 253 mph. Crucially, for our tests, it's equipped with a robust anemometer that can handle the conditions the plane sees in aerial acrobatics. Airspeed was corrected for temperature and altitude and measured on an Aspen Avionics Evolution 1000.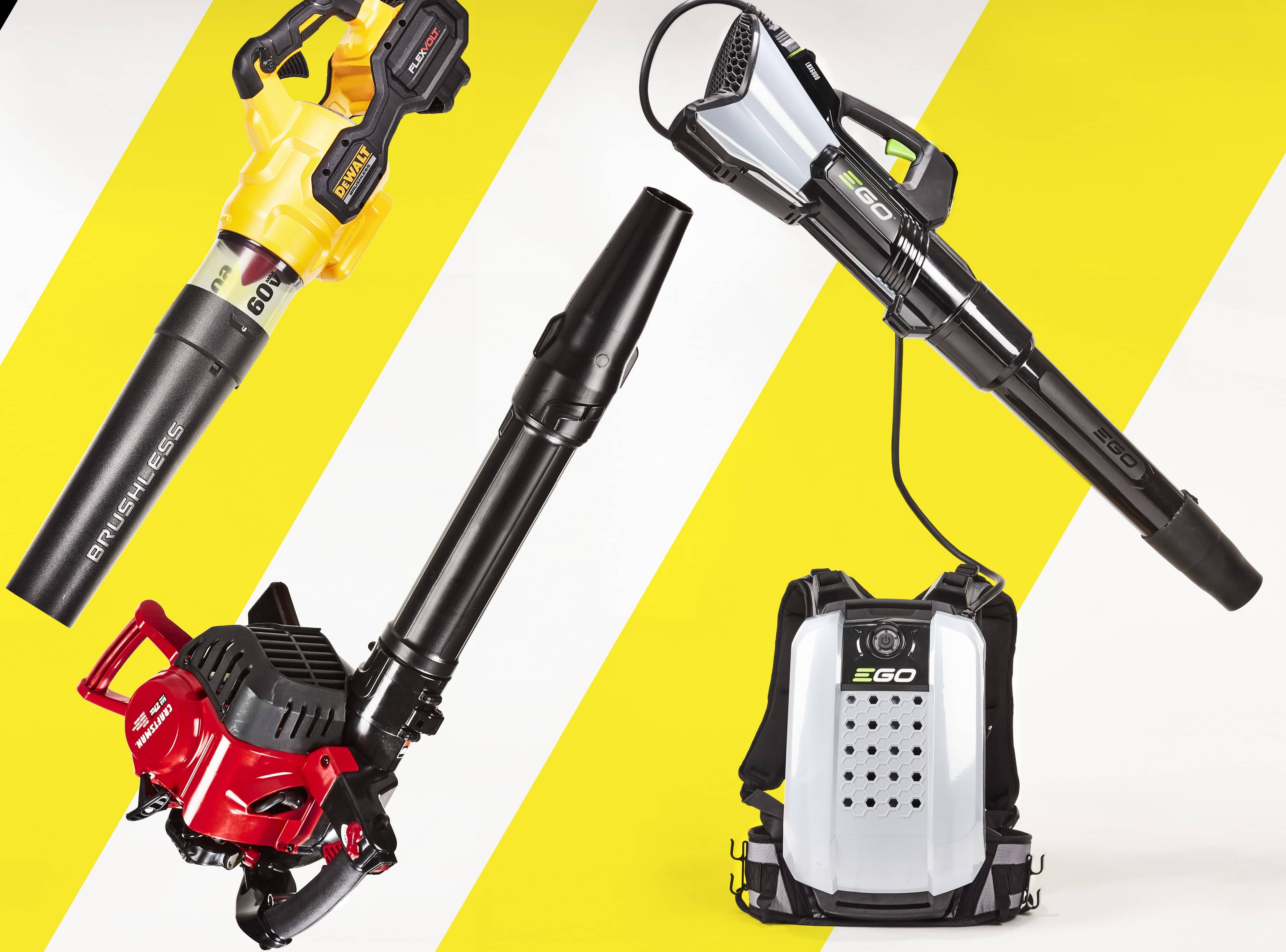 BEST LIGHT WEIGHT
DEWALT DCBL772X1
PRICE: $269
AIRSPEED: 105.9 mph
WEIGHT: 9.6 pounds
MOTOR: 60 volts
RUN TIME: 12 minutes,
30 seconds
DECIBELS: 101dB / 72dB
Don't be misled by the DeWalt's airspeed, which is the slowest among the blowers we tested. Its airstream is well­shaped and productive—it carved out a large rectangle in our sawdust test. The tool has good balance, and cleared away leaves quickly, if not perfectly. Its brief run time means that the tool is best used on small patches of leaves or for jobs like construction­site cleanup or sweeping out the garage.
CRAFTSMAN BV245
CMXGAAMR27AV
PRICE: $160
AIRSPEED: 145 mph
WEIGHT : 10.4 pounds
ENGINE: 27cc
DECIBELS: 98dB / 78dB
You can read up to 3 premium stories before you subscribe to Magzter GOLD
Log in, if you are already a subscriber
Get unlimited access to thousands of curated premium stories, newspapers and 5,000+ magazines
READ THE ENTIRE ISSUE
October 2019