UNSTOPPABLE FORCE MEETS IMMOVABLE OBJECT
Popular Mechanics South Africa|May/June 2020
The notion of driving around in bulletproof vehicles might seem like the stuff of popes, political dignitaries, and the movies. But think again – a proudly home grown company is creating world-class armoured-vehicle solutions for anyone who is interested.
IT'S THE FURTHEST thing from a regular Thursday at work for me. I'm behind the wheel of a MAX 9 armoured personnel carrier (APC), taking it for a spin through the bush outside Pretoria. It's by far the most formidable and toughest vehicle I've ever driven. It's not only capable of overcoming extreme off-road obstacles, dongas and ditches with its 6.7-litre turbocharged diesel engine and colossal 380 mm of ground clearance, but it can also withstand high-velocity rifle fire and offers blast protection from mines or grenades to all eight of its occupants. Yes, invincible is how I'm feeling right now.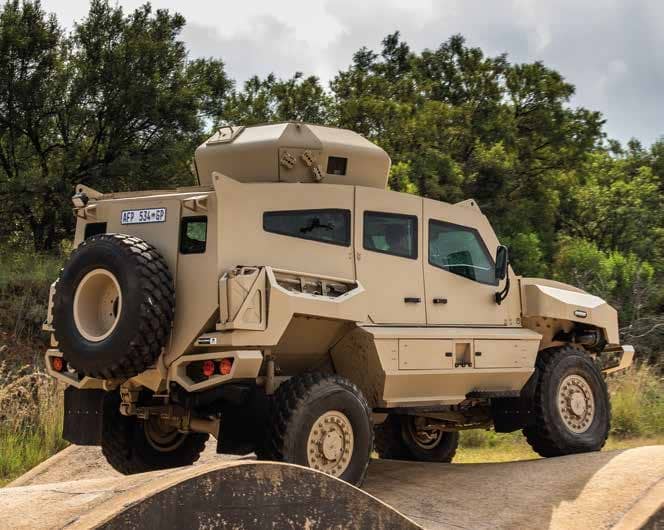 The MAX 9 has been designed and manufactured by SVI Engineering, or 'Special Vehicle Innovation', a local armouring company that has made a significant name for itself in the industry, not only locally but on the international scene as well. But this hulking personnel carrier is just one of the many projects SVI does. Most of their work involves armouring everyday vehicles, such as BMWs, Toyota Land Cruisers, Fortuners and Hilux bakkies, or pretty much any other car you'd like reinforced with ballistic protection. Applications vary – many vehicles are fortified for cash-in-transit or military purposes, while others are made for transporting high-profile people such as politicians, CEOs and celebrities. And then you get private families, who are just seeking the security and peace of mind that comes with driving around in a vehicle that's bulletproof.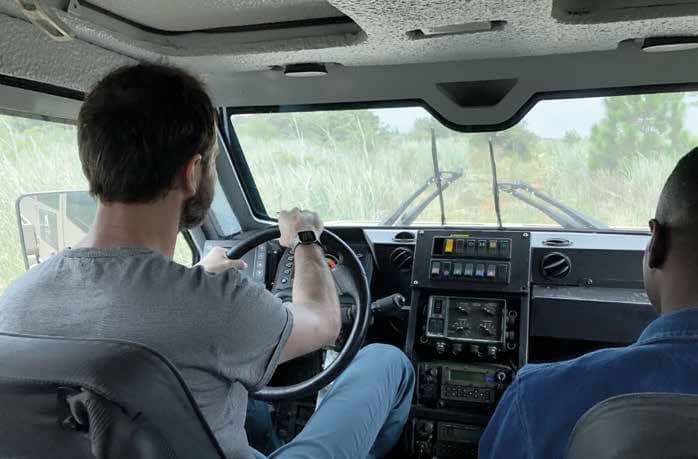 'We've seen a steady increase in the numbers of everyday people who want to add an extra element of protection to their cars,' says Jaco de Kock, CEO of SVI. 'They already have ABS and airbags, but living in South Africa unfortunately presents other challenges – we have to deal with a higher risk of crime than many other countries.' And that's where SVI's work can be a mitigating factor, providing customers with a higher degree of control over the impact crime could have on their lives.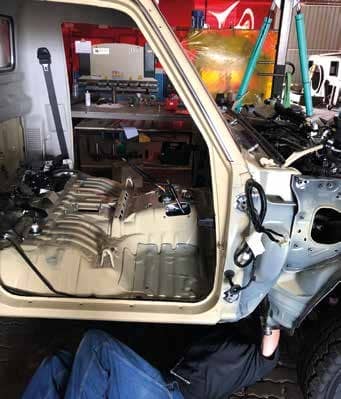 You can read up to 3 premium stories before you subscribe to Magzter GOLD
Log in, if you are already a subscriber
Get unlimited access to thousands of curated premium stories and 5,000+ magazines
READ THE ENTIRE ISSUE
May/June 2020