PLUG -AND- PLAY PERFORMANCE
Popular Mechanics South Africa|July/August 2020
Unleashing the hidden power and torque output from your engine is as easy as installing a nifty piece of tech.
YOU'RE
out cruising on the highway, and a gap opens up for what you think is going to be an easy overtaking manoeuvre. The truck ahead isn't going fast, and surely the slight hill won't affect your acceleration too much, right? Halfway through, you're in the oncoming lane alongside the truck, and suddenly you find your car has got no more power to give. The throttle pedal is flat on the floor, revs are screaming, but you're just not going to get ahead of the truck in time. The only thing left to do is brake quickly, and tuck back in behind it. It's an unsuccessful overtaking attempt, all because your car ran out of oomph when you needed it most.
The fact is, it's not only in this scenario that some extra power and torque from your car is useful. There are many instances where it's just that much safer to have a little more available under your right foot when the situation requires it.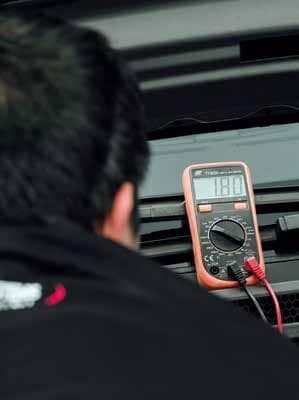 Turns out there is a solution, and an easy one at that, which has the ability to unleash the hidden potential that almost every car possesses. It all comes down to having the right equipment installed, and we're not talking about a complete engine overhaul.
You can read up to 3 premium stories before you subscribe to Magzter GOLD
Log in, if you are already a subscriber
Get unlimited access to thousands of curated premium stories and 5,000+ magazines
READ THE ENTIRE ISSUE
July/August 2020