The Full Works
Performance Mini
|
Nov - Dec 2019
After cutting his teeth on a Mini Roadster, morgan gray managed to get his dream car – a fully loaded, Jen 3 John Cooper works, and he uses it properly, too…
The performance MINI scene is a rich and varied place to be a part of, with lots of colourful characters doing their own thing. This iconic British brand still inspires incredible loyalty and brings together lots of like-minded people to clubs, meets and Facebook groups.
It doesn't matter whether it's a stock daily, a stunning show car or a full-on racer; there's always respect from fellow MINI fans. However, people do tend to stick to their chosen thing. For example, if you're into buffing the life out of your car and presenting it in Show and Shine competitions, you won't be taking it on track. Similarly, if you spend every spare moment thrashing your car to within an inch of its life on a circuit, chances are you don't spend the rest of your free time polishing it furiously; horses for courses and all that.
But, there's always an exception to the rule and Morgan Gray, owner of this stunning JCW, is proof. You see, not only is it one of the finest looking and impeccably maintained examples, it also gets driven hard on track, which has prompted more than the odd raised eyebrow.
"It's gets a good reaction," says Morgan, "people say, 'glad to see you using it for the purpose intended' – some modify the brakes, suspension and engine, then don't use them hard, which seems a waste," he confirms. While some may baulk at the idea of chucking their pristine, modified MINI around a circuit, we say good on you for enjoying it.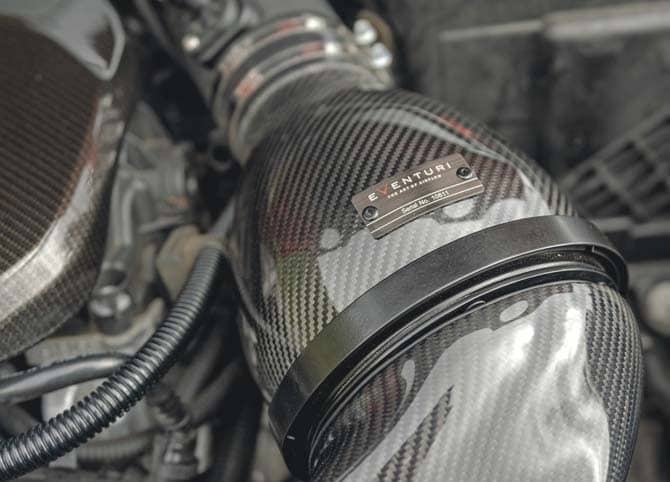 And Morgan is no stranger to track days. "I've been to Spa, Silverstone, Goodwood and Castle Combe – the car's great fun to drive." he laughs. He's also taken it on long road trips, to the south of France including Monaco, racking up a lot of miles and even more smiles along the way.
So, what made our 23-year old lift engineer choose a MINI?
You can read up to 3 premium stories before you subscribe to Magzter GOLD
Log in, if you are already a subscriber
Get unlimited access to thousands of curated premium stories, newspapers and 5,000+ magazines
READ THE ENTIRE ISSUE
Nov - Dec 2019