Purple Haze
Performance Mini
|
Nov - Dec 2019
THE SPIRIT OF THE SIXTIES IS STRONG IN THIS BLACK EYE PURPLE R53 – AND YET AT THE SAME TIME, IT'S A THOROUGHLY MODERN BUILD, HIDING HILARIOUS PERFORMANCE BENEATH ITS SPANGLY DISCO PAINTWORK…
An iconic name can make or break the fortunes of an automobile, as time runs grain by inexorable grain through the celestial hourglass. Some cars are able to transcend a humdrum moniker to ascend to greatness (the Maserati Quattroporte, for example – it may sound exotic to an Anglo-Saxon ear, but 'Four-door' is hardly an inspiring name), while others are pulled up on the coat-tails of arguably inappropriate titles: the Mazda Bongo Friendee, for instance. Without that astounding badge there'd be no reason to buy one, and yet they shifted units like nobody's business.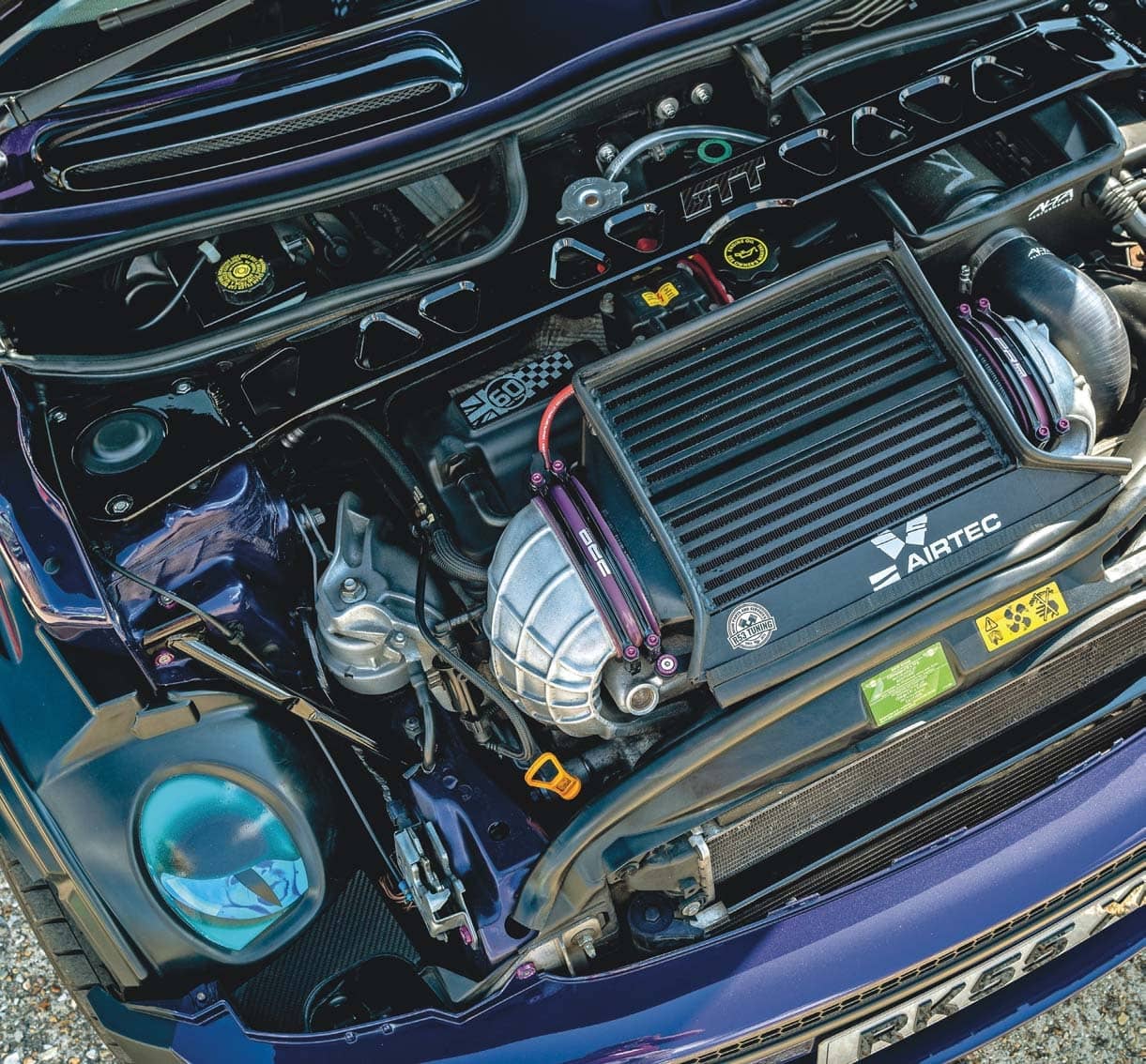 The Cooper name has long been synonymous with hot Minis and MINIs, dating back to 1961 when BMC marketed the first Mini-Cooper. John Cooper himself was an established racer and engineer; his father, Charles Cooper, ran a garage in Surbiton in the 1950s that specialised in race car maintenance, and John left school at 15 to become an apprentice toolmaker. Fast-forward to 1960 and we find John Cooper approaching Mini designer Alec Issigonis with the idea of a performance Mini, and you know how successfully that meeting went. Spool further onward to the turn of the millennium and the founding of John Cooper Works (JCW) as a company, and we find history repeating with a weight of precedent. Those gleaming letters on the bootlid carry a lot of kudos and energy.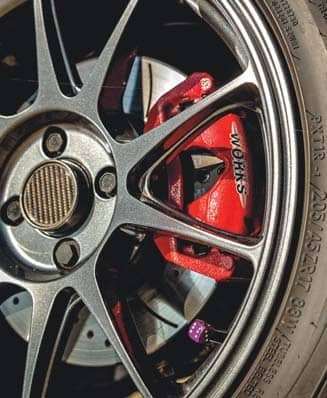 This is a fact that certainly wasn't lost on Mike Healy when it came time to choose the base for his latest project. "From an early age I have always been car mad," he assures us, "right back to the years of the Chelsea Cruise and the early Max Power and Fast Car days. I'd spend most of my evenings and weekends tinkering with cars, or meeting up with like-minded car friends, and over the years I've owned everything from old classic Minis and Ford Fiestas right through to Nissans and Vauxhalls – and now a MINI Cooper S, my favourite of all." It's almost as if history was allowing Mike to bide his time and find his feet, honing his skills and developing his automotive passion before landing him squarely in the best one of the lot: the revered and supremely entertaining R53.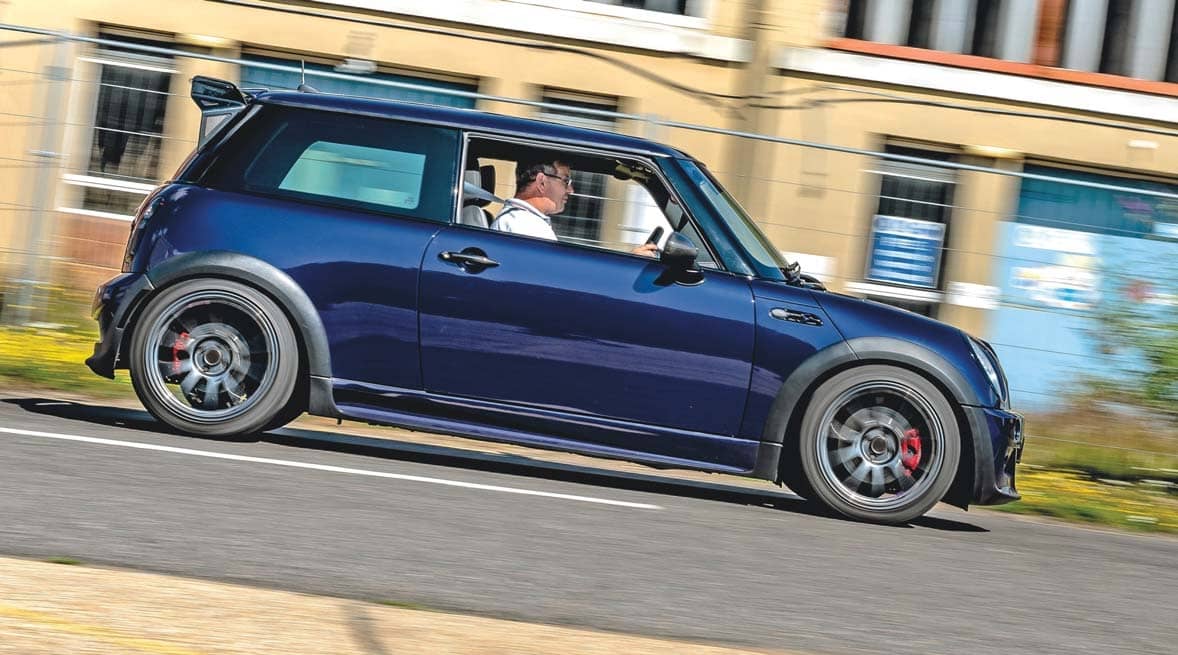 You can read up to 3 premium stories before you subscribe to Magzter GOLD
Log in, if you are already a subscriber
Get unlimited access to thousands of curated premium stories, newspapers and 5,000+ magazines
READ THE ENTIRE ISSUE
Nov - Dec 2019