How To…De-Chrome A Mini
Performance Mini
|
Nov - Dec 2019
De-chroming is a quick, easy, and very effective way to improve a modern mini's looks and appearance. Here's what's involved…
BEFORE STARTING…
Working on cars can and should be a fun experience, but it can easily go wrong so always remember – safety first! That means wearing appropriate protective equipment and taking care when using power tools. Never work under a car without safely supporting it first, and always have a fire extinguisher to hand. If you're not confident about doing something, leave it to the professionals. The advice and guidelines given by Performance MINI are given in good faith and neither Performance MINI nor Kelsey Media can be held responsible for injuries sustained while undertaking the described tasks, or any consequences arising from them. If in doubt, get the professionals to do the job.
Modern MINIs are undeniably fun, frisky, and good-looking little cars. No matter of you have a day-today diesel, or a pants-on-fire JCW model, the MINI's cheeky character shines through. The only thing it is, it can shine too much… quite literally. When the first R50 models were released almost 20 years ago, shiny chrome accessories were all the rage, so it wasn't a surprise (in face it was on-trend) that the first MINIs came with chrome light surrounds, door handles, and beltline trim (with the possibility for even more in the 'options' catalogue too!), but over the years trends and styles change and today those chrome trim pieces aren't quite as appealing to some. Thankfully, you don't need to stick with what MINI gives us as there are specialists companies out there who can help you banish all evidence of any shiny chrome. And, what's more, is you can get rid of all of it for just a few quid, and in just a couple of hours.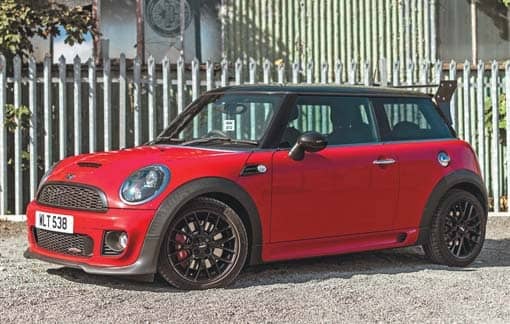 To show you what we mean, we spoke to Lea Crowder from the rather aptly named Kill All Chrome. Lea explained how they offer a selection of different products for all three generations of the modern MINI. The range includes everything from full pre-cut wrapping kits for parts such as grilles and headlight surrounds, through to silicone covers for interior toggle switches and everything in between. Basically, if it's got a chrome finish from the factory, there's a product to de-chrome it.
But the most common products, which are the easiest to fit and give an instant transformation to the appearance of any MINI include; beltline tape, front and rear light surrounds, door handle covers, fuel filler cover, and MINI badges. To show you just how easy it is, we followed Lea as he installed a complete de-chrome kit on a customer's stunning Chili Red R56 JCW. These high-quality covers and tape take minutes to fit, and can be added by anyone with no tools required, yet make a huge difference to how your MINI looks… everything in between. Basically, if it's got a chrome finish from the factory, there's a product to de-chrome it.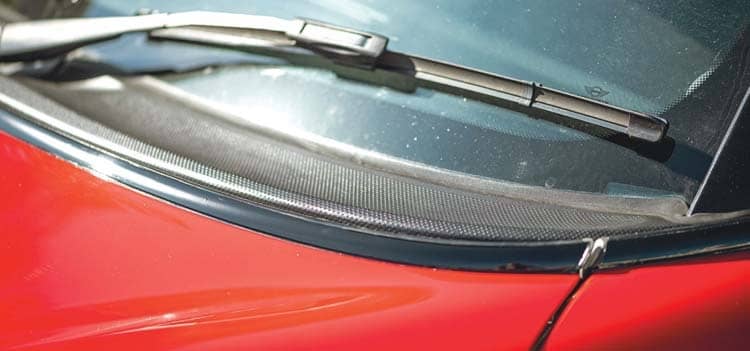 You can read up to 3 premium stories before you subscribe to Magzter GOLD
Log in, if you are already a subscriber
Get unlimited access to thousands of curated premium stories, newspapers and 5,000+ magazines
READ THE ENTIRE ISSUE
Nov - Dec 2019