The SUV Special
The Biggest Gathering Of The Newest, Most Popular SUVs In India – Fourteen Of Them Meet Up In The Wild
Last year, we at OVERDRIVE did the biggest SUV story ever for our anniversary issue. This time again, we gathered 14 of the most popular SUVs and put them through our rigorous and revealing evaluation procedure. Please note this is by no means a direct comparison test. And while we tried to get all the popular SUVs that were launched since September 2018 (our last anniversary issue), logistical constraints, availability of vehicle and time, may have led to us missing out on some.
We have taken a selection of SUVs from across segments like compact, premium, luxury, upper-luxury and hardcore SUV, and subjected them to close scrutiny based on our Seven Parameters Formula. The parameters that we have evaluated and given scores on are – Presence (Evaluator: Bob Rupani), On -Road performance (Evaluator: Rohit Paradkar), AllTerrain Performance (Evaluator: Bob Rupani), Interiors (Evaluator: Simran Rastogi), Features (Evaluator: Rohit Paradkar), Fuel Efficiency (Evaluator: Abhay Verma) and Value (Evaluator: Tuhin Guha). As you can see, we have different members of our team looking after various parameters. The reason we decided to split the parameters amongst ourselves, was to give each evaluator a specific task/tasks that they could get fully immersed in. In a sense, it could be termed as parameter specialisation.
SUVs are meant to be all-rounders with a large range of abilities and functions. So our Seven Parameters Formula is designed to closely examine and analyse them. All the vehicles that were brought together for the SUV Special were put through a detailed and meticulous inspection and we even laid out our very own off-road course to study their all-terrain performance. And thanks to all the evaluators, we have some very insightful findings, that go beyond a regular review, to share.
But before that, let's just look at why in recent years, the entire Indian auto industry has been mainly an SUV story. As we all know, crossovers and SUVs are the fastest growing vehicle type not just in India, but also all over the world. So what is drawing an increasing number of people to them? One of the biggest USPs, or salient features, of SUVs is their high seating that provides a commanding view. Because you sit higher in SUVs, you generally look over the bonnet and have a better view of other road users. In some SUVs like the Jeep Wrangler, it almost feels like you have an aerial view. The good thing about this elevated view is that while making the occupants of the vehicle feel nice, it also provides the driver with better all-round visibility. This can give the driver just that little bit of extra time to react, which can prevent an accident and save lives. Some studies have also shown that many people feel safer and more assured when they have a commanding seat position with a better view of the traffic around them.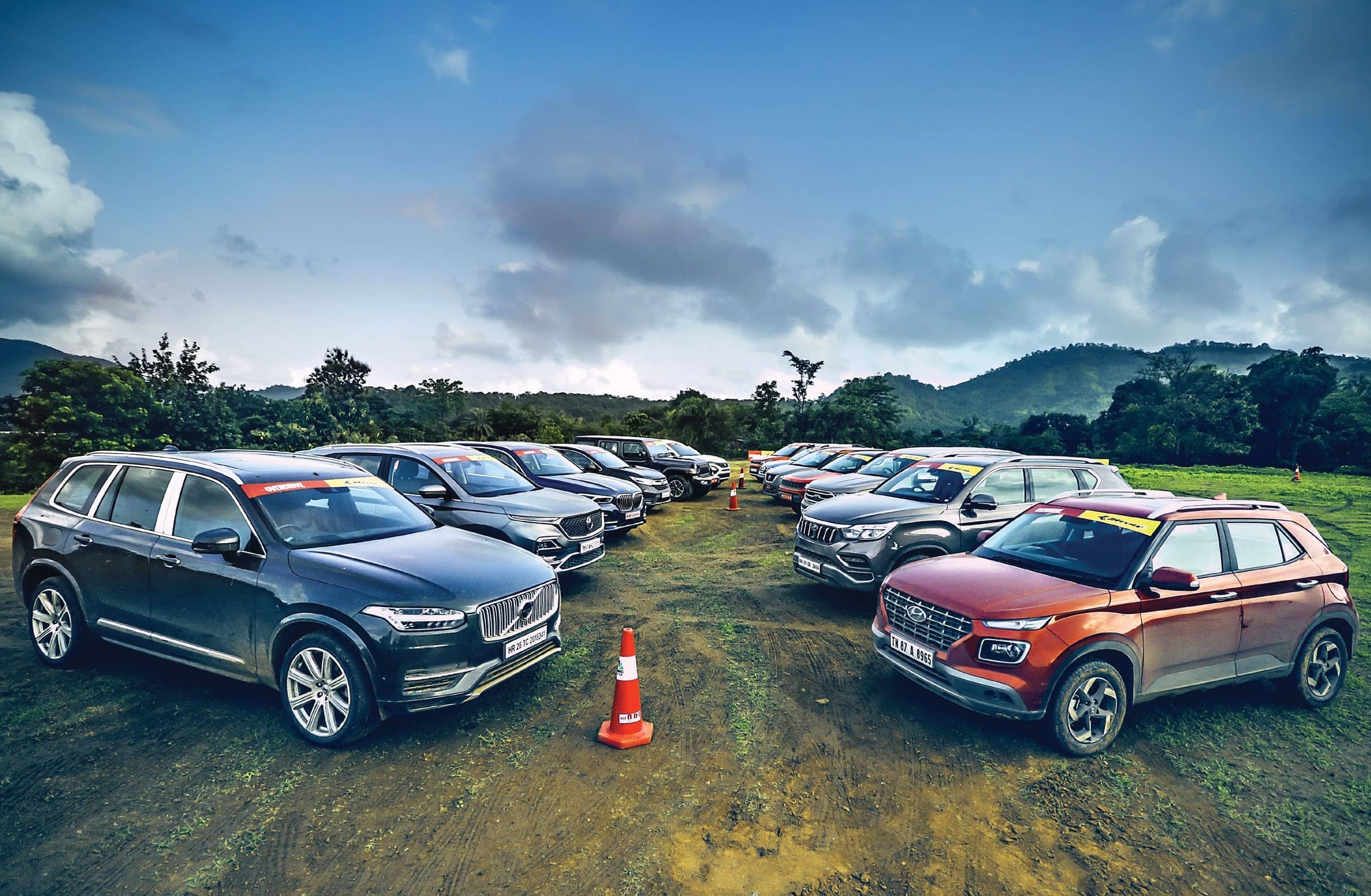 There is also the fact that getting in (ingress) and out (egress) of an SUV is easier than in a hatchback or sedan. The raised stance, higher ride height and H-point, all make it easier to enter or exit an SUV as you don't have to bend or stretch and this is much appreciated by those who are not as fit or as active as they once were. It also helps in making a 'dignified entry' at a function where people are waiting to see or greet you.
Another thing that SUVs generally deliver, is space. This is because they have higher roofs, lower floors and the two box layout also increases the volume of the passenger compartment. Rear seat passengers are more comfortable as the roof lines on most SUVs (unlike in most sedans and hatchbacks) do not sweep or angle down at the back. And due to the larger volume, space in the boot is higher and allows one to carry far more than you can in similar-sized sedans. Thanks to the body style, and the fact that the boot area is not distinctly separated from the cabin, SUVs are also pet-friendly, especially when you are travelling. In a sedan you cannot lock your pet away in the boot. But in an SUV, you can safely and happily put your pet in the boot. This way they will not have a free run of the seats and it's also better for their safety and yours.
Then there is the safety aspect. Almost everyone feels that they are safer in an SUV, which may or may not be the case, as a lot depends on the body design, construction and various other safety features. But the general impression is that SUVs are safer because they are larger, heavier, and look more solid and strong. The bigger size and bulk also makes people believe that in case of an accident with a lighter and smaller vehicle, they will inflict more damage than what they will suffer. While this may be partly true due to the various laws of physics which say a heavier object will transfer more energy in a crash, personally I am against this line of thinking, because only looking at your safety and not that of others, is a selfish approach. In any case with the growing number of SUVs on our roads, the chances of meeting your match have increased substantially. So you are not going to get a tank to protect yourself, while harming others, are you?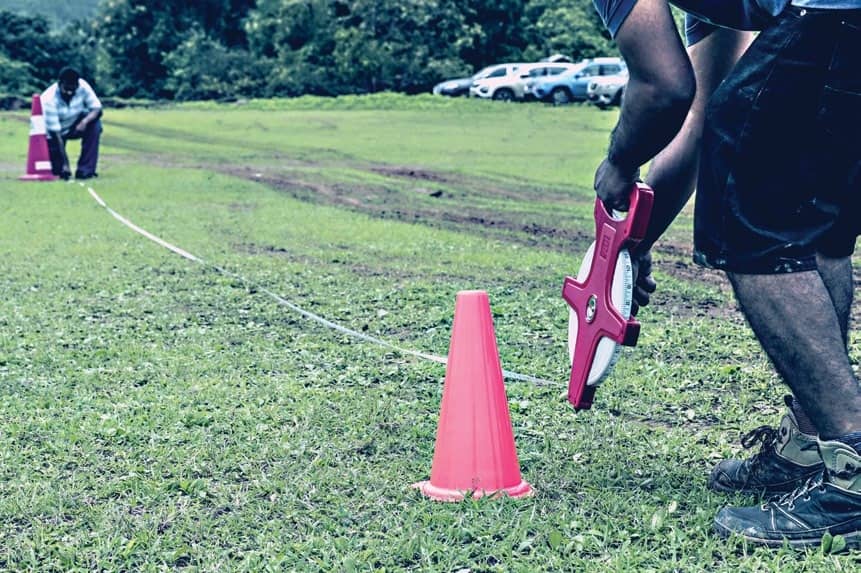 Most people are also under the impression that unlike sedans, SUVs can go anywhere and our findings on this have been detailed in the All-Terrain Performance Parameter. But one thing is for sure, the higher ride height and ground clearance of SUVs is very useful on our less than perfect roads. As the vehicle has a high stance, the suspension travel is usually also more and this aids in cushioning the impacts of potholes, craters, bumps, speed breakers and all the deformed surfaces we face while driving in India. The high stance can also be useful on flooded streets.
It is this versatility that has helped make SUVs so popular. You can drive them in the city or go on long road trips on highways. They are equally comfortable on smooth roads and bad, and when the paved road runs out, some of them have the capability to still keep going. It is these factors that have made SUVS the sweethearts they are.
As far as us Indians are concerned, I think there is one more thing — prestige and status. It was in the 80s and 90s that we started seeing the rich and well-connected importing SUVs like the Mitsubishi Pajero, Toyota Land Cruiser, Range Rover, etc into India. Many came in through the direct import against licence or NRI transfer of residence route. All these SUVs are big, luxurious, striking and expensive and were used mainly by industrialists and businessmen, or film stars and politicians. Back then (and even to a large extent now), these SUVS were out of reach for most of us, and became a symbol of success for many. It led to dreams of earning great wealth and acquiring these status symbols. About a decade back, the dream started coming true, when smaller and more affordable SUVs and crossovers began coming into our showrooms. They are more affordable and the fact that regular consumers and not only the rich can now purchase and afford to run SUVs, has led to them becoming the fastest-growing segment. And the fact that people like them has driven manufacturers to introduce more SUVs than sedans. In fact it almost appears like Indian automakers are not making cars anymore. Almost every new vehicle launched now is an SUV, and this amplification of choice, is further advancing the appeal and sale of SUVs.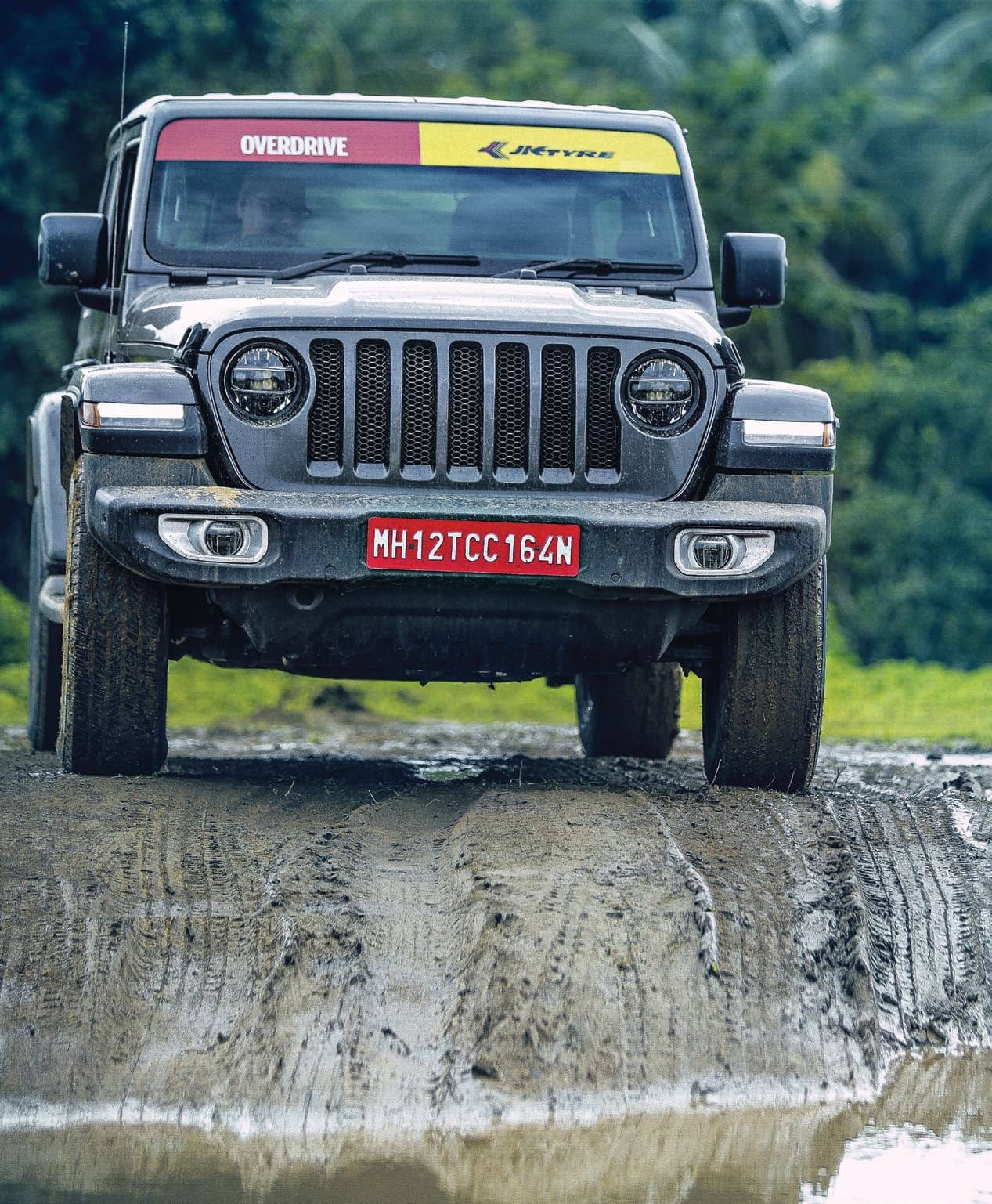 STREET PRESENCE
MANY OPT FOR SUVS DUE TO THEIR IMPOSING PRESENCE. SO WHICH ARE THE MOST STRIKING ONES? WORDS BOB RUPANI
What is presence? As per most dictionaries it means being present at a place. It also implies the style of being there and the poise and bearing. And the manner in which one moves and behaves. Basically, it's the way you carry yourself. And it's this external appearance and behaviour that generally defines the personality.
According to many expert studies, one of the reasons people find SUVs so alluring is their presence on the streets. Yes, they stand out and are more easily noticed because of their powerful personality, bigger size and the two-box body styling attracts attention too. And the way they look while standing and moving, combine to give them their enhanced level of presence.
But why do SUVs have more presence than sedans, hatchbacks or even MPVs, which are usually also large in size? SUVs due to their very nature have a bolder stance. They are taller, have higher ground clearance, bigger tyres and wheels and larger front grilles and taller tailgates. They also feature most of the inherent rugged styling traits of SUVs - like prominent wheel arches, roof rails, exposed running boards or side steps, noticeable body cladding, real or faux skid plates, etc. All of these make SUVs, and even crossovers, look more striking.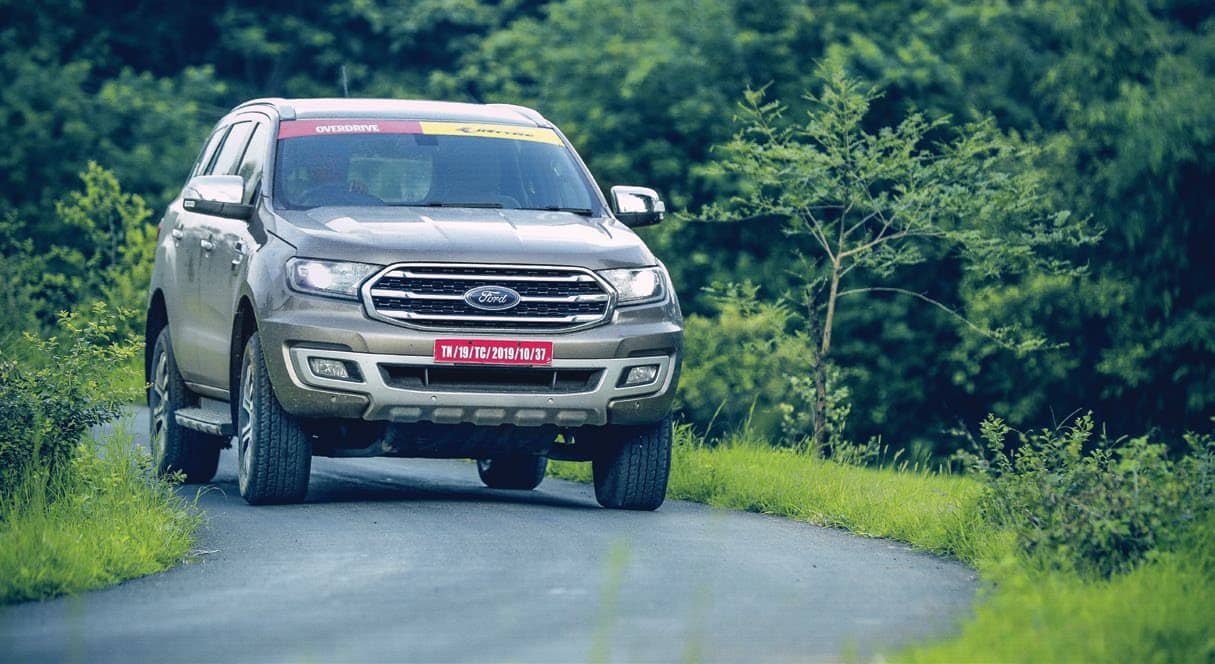 Many Indians like the SUV-type striking styling, but why? Well, we face extremely high levels of congestion on our roads and are constantly fighting for every inch of space. And most of us do not like getting bullied or pushed around by other road users, be it two-wheelers, autos, cars, trucks or buses. A vehicle with an imposing presence assists in this fight for road space. It also helps while overtaking or carving your way through traffic, as others tend to give way to an SUV that looks commanding. The more daunting and brawny the SUV, the quicker people move aside for it. It's like a sumo wrestler making his way through the gullies of Mumbai!
Many Indians also believe 'bada zyaada accha hai' or bigger is better, because we have a propensity to associate size with prestige. So the bigger the SUV, and the more beefy its styling, the more it's liked. Both these elements help the SUV get noticed and this enhances the status of the owner.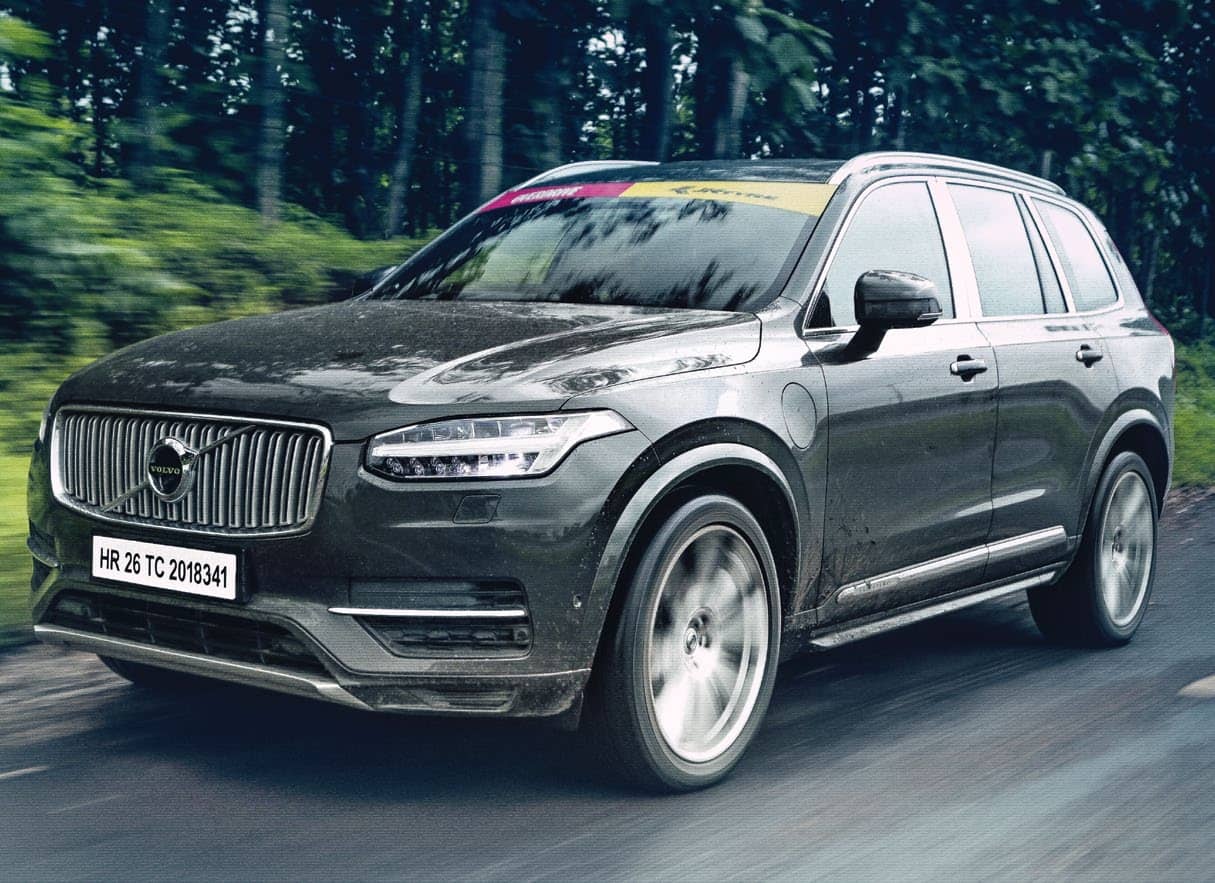 So amongst all the SUVs gathered for this SUV Special, which has the most striking street presence? For me it has to be the new Jeep Wrangler that was launched recently in India. It's only the 5-door version that has been introduced here, but it also features the core styling elements of the original War Model (WWII) Willys MB, also known as Jeep. This makes the Jeep Wrangler the direct descendent of the first real SUV ever! And the Wrangler proudly carries forward its over 75 years of legendary heritage, and although it has gone through many generational changes, it stays true to its roots and retains the original DNA that distinguishes it, and makes it so very special. Yes, for purists like me, it's really pleasing that though the new Jeep Wrangler has a modern design, it still stays true to the original. It is instantly recognisable by its iconic grille and the seven vertical slats with round headlights flanking them. This front image of the Jeep is embedded in millions of minds and has even been used in cartoons, comics, books, modernart, etc, to convey the message that this is a Jeep, capable of going anywhere.
I don't think I need to describe the Jeep Wrangler's styling and what is it that makes it so unique. But one thing I would surely like to emphasise and draw attention to, is the fact that the Jeep Wrangler comes with Freedom Panels, which means the doors and hardtop roof can be removed, and the windscreen can also be folded-down, for off-road purists like me! Interestingly, the doors now have the Torx bit tool size stamped directly onto the hinge to eliminate guessing which tool size is needed to remove the doors! It's also worth noting that the Jeep Wrangler is one of the last few SUVs left in the world, which allows panels to be removed and provides this level of freedom in motoring. I also really like the fact that for better outward visibility, especially out on the trails, the new Jeep Wrangler has a lowered beltline with larger windows. And how can I not mention the massive front fenders that permit such incredible wheel travel and articulation? The fenders are so large and so flat on top, that if you were to park two Jeep Wranglers alongside each other with the fenders aligned, you could possibly use the fenders as a serving table for an outdoor party! Even if it's just a lone Wrangler, the fender can still be used as a coffee table. I know, because I have done this with several older Jeeps.
Honestly for me, the Jeep Wrangler, due to its DNA, is both the mother and father of modern day SUVs, continues to be the benchmark in presence and styling. Everything else comes next. And in my opinion, it's the Ford Endeavour that comes a distant second. Earlier this year, a refreshed version was introduced, but the changes in exterior styling are really minor, simply because the original design works so well. The Ford Endeavour is large, boxy and has particularly strong and muscular styling that give it terrific street presence. Its front end is also amongst the most vertical and upright ones around, and that massive grille looks like it could swallow up some smaller cars. In fact you also get several heavily accessorised after market grilles, and the ones with Ford embossed prominently or even lit with LED lighting, are very popular. Such is the Ford Endeavour's presence, that when it drives towards you, or even if you look at it coming up behind you in the rearview mirror, your instinctive reaction is to move out of its way.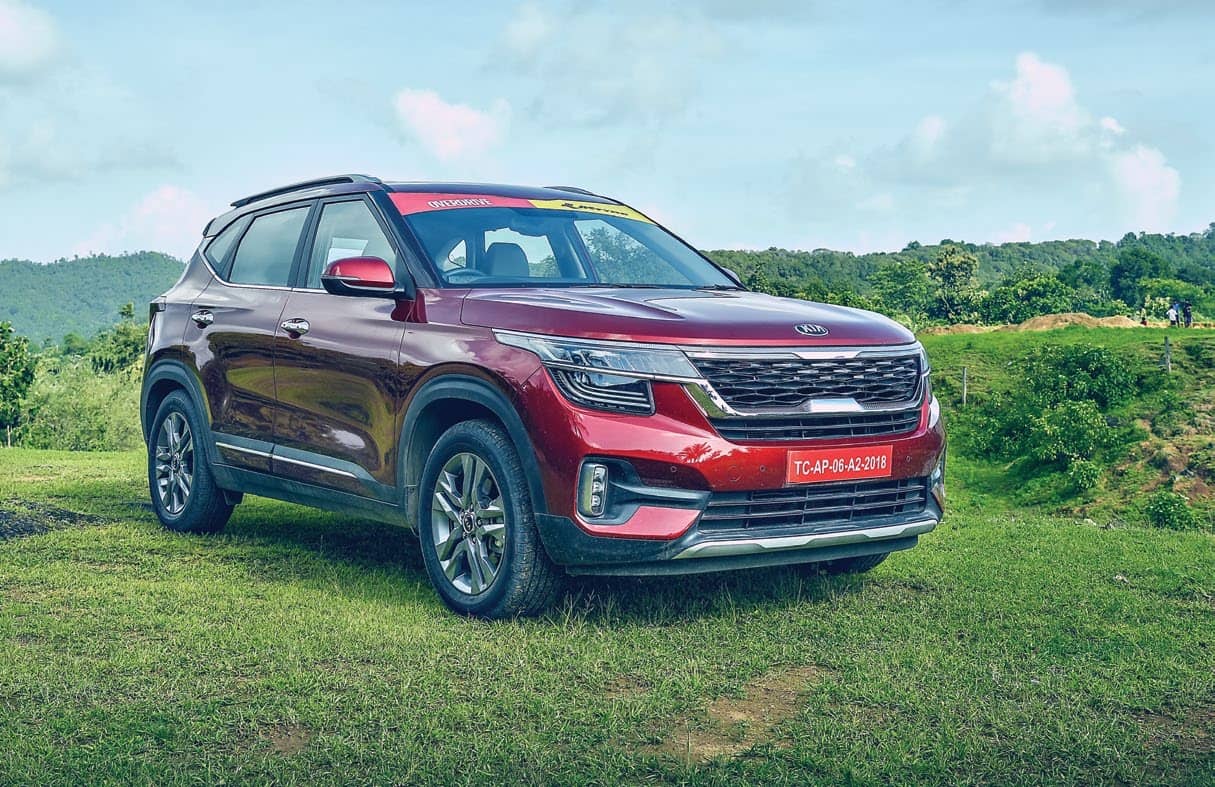 The Volvo XC90 Hybrid is also a full-sized SUV that exudes relaxed power and commands attention. But in a different way than the Ford Endeavour. If the Endeavour is domineering, the Volvo is dapper. Where the Endeavour looms over you, the XC90 dazzles you with its design. The Volvo has an appreciably cool appearance and a refined sense of strength and style. With its upright grille and strong shoulders, it's got grand presence and is difficult to ignore. But despite this sense of presence, the design is also exquisitely subtle. Actually, the Volvo XC90 is like a marine commando wearing a body-hugging suit, while the Endeavour is a muscle flexing arm wrestler, in a cutsleeves shirt. Take your pick.
The Trailhawk version of the Jeep Compass in particular looks like it's built to fit its purpose. It has the traditional Jeep SUV shape, a higher stance and raised ground clearance, short overhangs and the appearance of an SUV with some serious off-roading capability. And I simply love things like the large dull black anti-glare decal on the bonnet, which cuts reflections and helps improve visibility for the driver. It of course also adds to the aggression quotient of the Trailhawk.
A completely unlikely SUV rubbing shoulders and matching scores with the Jeep Trailhawk, is the just launched Kia Seltos. This is the most modern looking SUV of the pack, but that is not what makes it special. What makes it stand out and gives the Seltos its immense street presence, is its striking front face and the attention to detail in its styling. The silhouette and proportions are spot-on too and being a wildlife lover, I really like the fact that the shape of the wide and eye-catching grille is inspired by the tiger's nose! Roar!
Next up are the Tata Harrier, Renault Duster, MG Hector, Hyundai Venue and BMW X5. The Tata Harrier is immediately noticeable and has the poise and presence and a build that tries to suggest it is a natural athlete. The Renault Duster has been around for a long time and recently got a minor facelift, which honestly is not so special. In fact I think the earlier Duster (without the new grille) still looks better. Primarily because the Duster's shape is typical SUV and its wide stance with the wheels pushed to the edges of all four corners, gives it the robust posture that implies it can take on both track and trail.
The MG Hector is another new arrival and has sauntered in with the kind of assertive swagger, which only the young can carry off. The most attention-grabbing elements of its design are the wide and big grille, flanked by the slim eyebrow like headlamps with DRLs. The Hector also has size on its side, which the Hyundai Venue does not. But what the Venue does have is a fair amount of SUV styling characteristics. The prominent wheel arches that extend well into the fenders would not be out of place on a serious 4X4 SUV, which the Hyundai Venue is certainly not. The rear is fairly straight cut and the rectangular shaped tail lights and reverse lights mounted low in the bumper, add an element of strength to the design. Some may wonder why the BMW X5, which is amongst the biggest and most premium SUVs, is rated alongside these SUVs. Well it's simply because the BMW X5 gives the impression of trying too hard to be noticed. To its credit, the X5 is sure to get noticed. But I would prefer if it was due to its overall styling which is a bit of a confusing mix between sleek lines and muscular contours, and not because of its trademark kidney grille and BMW badge.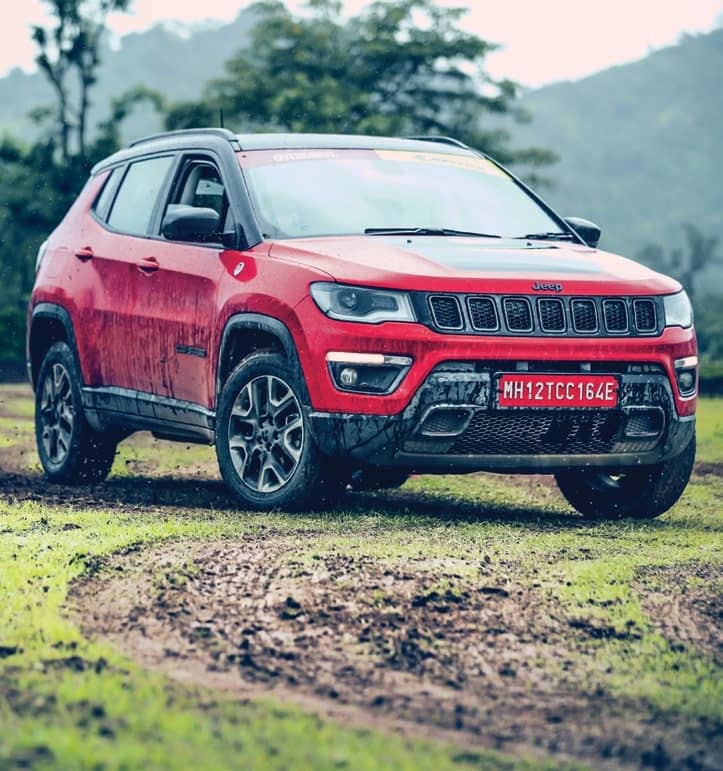 Following these are the Honda CR-V, Mahindra Alturas and Mahindra XUV300. The Honda CR-V's most distinctive design feature is the front wheel arch that flows into the front bumper with the resultant downward sloping curve giving the front end an unmistakable look. The aesthetically inclined may not appreciate the somewhat exaggerated design, but even they cannot deny that the Honda CR-V is difficult to disregard. The Mahindra Alturas G4 has all the ingredients to make it an SUV with good street presence. But personally there is one thing I don't care for at all in its styling - the fenders. Lower down near the wheel arch they are rounded, and higher up they suddenly become completely flat. And the transition between the curved and flat areas is so sudden, that if you don't look very closely, it appears like the fenders have been bashed in and flattened!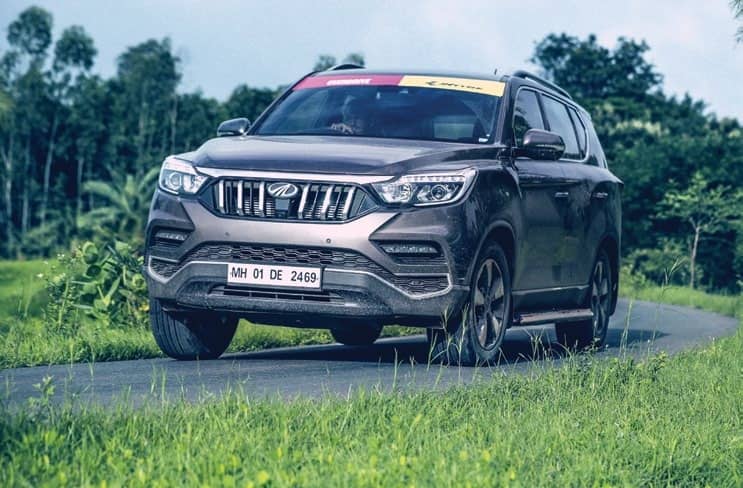 The Mahindra XUV300 in my view is the smartest looking Mahindra vehicle till date. The shape and styling are bang on. Its only drawback is the rear, which ends quite abruptly. Mahindra has had to do this to meet the under 4-metre rule for tax benefit. But what they have gained in cost, they have lost out in balance of proportions. And what do I say about the Nissan Kicks, other than the fact that it looks the most hatchback like in this gathering of SUVs. This does not mean the styling is bad or anything, it's just that the Kicks does not have the imposing enough looks of an SUV.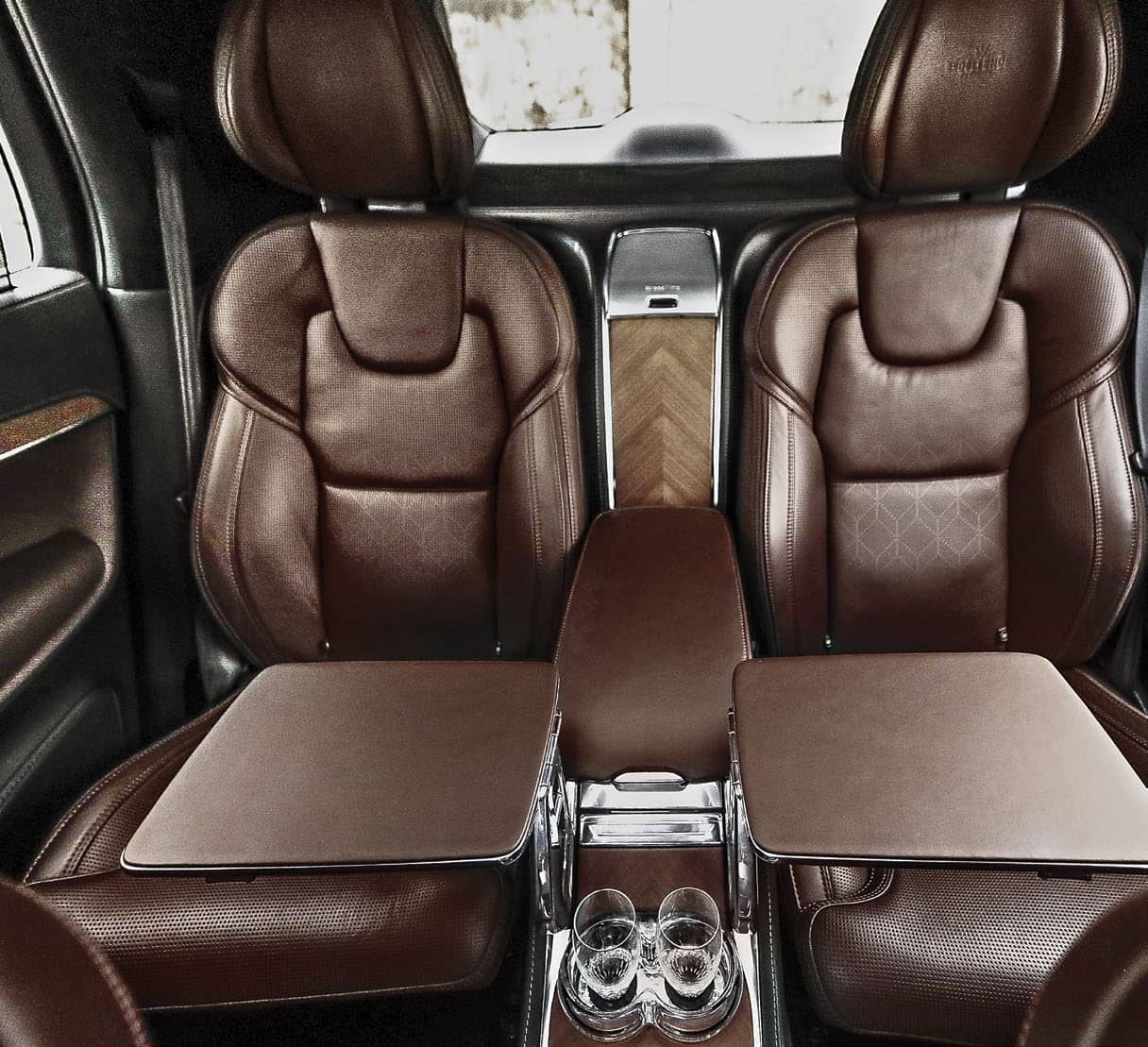 INTERIORS
WHICH OF THESE SUVS HAVE THE BEST INTERIORS TO LIVE WITH, ARE THE MOST USABLE, AND OFFER THE MOST SPACE? HERE'S A DETAILED BREAKDOWN OF THE THINGS THAT MATTER WORDS SIMRAN RASTOGI
So, the big grille, high-riding stance, chunky wheels and swollen wheel arches got you to the showroom. But you're not just going to be staring at your favourite SUV from the outside, all day, are you? In this section, we're looking at every aspect of the area you're spending all your time in – the cabin. The goal? To see which one makes you feel the most special, either as a driver, co-passenger or in the rear bench. With the aesthetics of the cabin and overall ambience being pretty high on the list of priorities, we've also looked at the visibility, space (as well as boot space), ergonomics and usability of every SUV here.
But going by how often we get asked about touchscreens and connected technology on offer on the new crop of cars, it seems comfort and usability have taken a back seat for the modern buyer! While the full list of features on offer will be covered in detail, we've also spent a fair amount of time using the infotainment systems on offer to gauge just how user-friendly they are. There's an on-going debate in the office already on how much screen real estate is too much; the early consensus being a definite need for physical controls for basic functions like setting the climate control, or adjusting the volume, at the very least.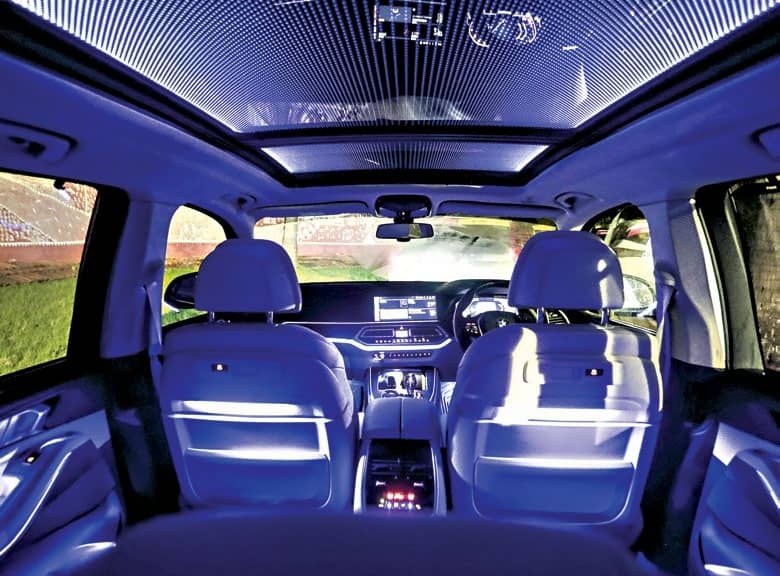 The most impressive cabin in this test will come as no surprise. The Volvo XC90 T8 Excellence truly is one of a kind in the SUV space, offering an individual rear seat experience that you're likely to find familiar if you fly business class. And apart from similarly priced luxury sedans, you're not going to find this level of space, luxury (and silence) in any other SUV unless you go way up the price ladder. While you may argue that the basic layout can be found in Volvo's smallest SUV, the XC40, you're definitely not going to find these materials there. From the tissue-soft Nappa leather, to the Alcantara headliner, wood trim and handmade crystal work from Swedish boutique Orrefors, everything comes together to make a truly luxurious and silent cabin. It's not in your face flashy either, with subtle mood lighting and a minimalist aesthetic, which proves sometimes less is more. The rear seats are the same as the front, and can be set to cool, heat or massage you, with enough space to stretch right out. The two individual seats, refrigerator and crystal glasses are specific to the hybrid Excellence trim but a slightly more affordable variant was made available with a rear bench recently. The XC90 was the first to introduce a tablet-like touchscreen to India and while it's slick and easy to get a hang of, physical controls for the air conditioning would have made the system without fault.
Next up, the BMW X5. Immediately what stands out is how far the cabin has come. While the layout remains familiar, the choice of materials, finish and light colours make it feel opulent. The cut crystal gear lever, double stitched leather upholstery, soft close doors help round off the impression. Especially at night, having a lit up panoramic sunroof and extensive mood lighting in your choice of colours definitely creates a special atmosphere, even if it's a little more night club than lounge.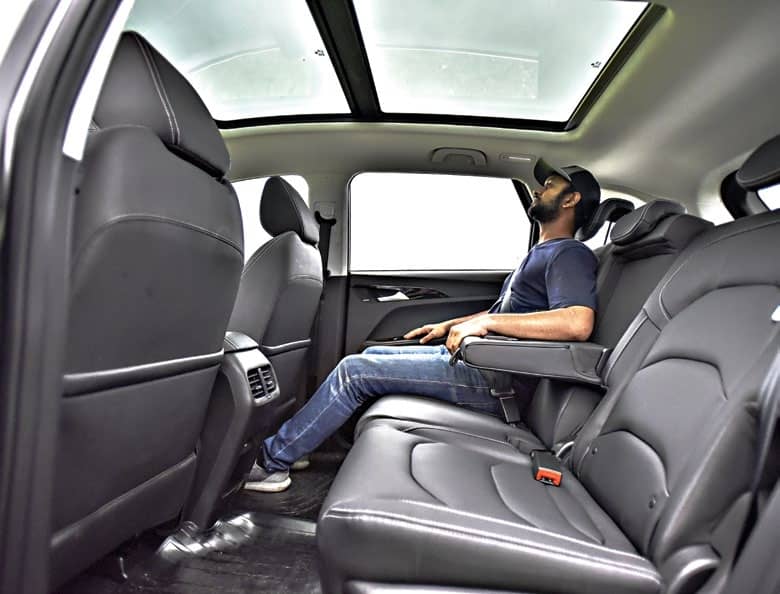 Getting the next highest scores, for a variety of reasons, are the Ford Endeavour, Kia Seltos and MG Hector. Starting with the Endeavour, we liked the expansive interiors (feels even larger thanks to the light-coloured cabin), premium feeling materials and general ease of use of the cabin. It may not be ostentatiously luxurious but it's hugely comfortable whether you're behind the wheel, or being driven.
Onto the Seltos, which is exceedingly well put together and could easily pass off as a German-made car! We liked the effort to stand out, with the square instrument binnacle that stretches across the central console, and the flat-bottomed steering wheel. The infotainment is clear, precise and offers useful split-screen functionality, something we've seen on higher end luxury cars, like the BMW in this test. It may only be marginally larger than a Creta but the Seltos still seats three abreast without issues.
Where the Hector comes into its own is in offering great space. Despite the dark interiors, the Hector still feels almost as roomy as SUVs two segments up, a feeling helped by the segment breaking panoramic sunroof, which can really make you do a double take the first time you see it. Like in the Volvo, we bemoan the lack of physical controls for critical functions. Overall, the Hector lacks polish, and would've otherwise been at a higher score for offering so much at the price!
We've scored the Honda CR-V, Mahindra Alturas G4, Mahindra XUV300 and Jeep Wrangler at 7, for matching our expectations largely but having compromises of more consequence, especially when their price tags are considered.
The CR-V feels roomy with a clean cabin layout which looks fairly modern, at first. Then you spot the faux wood trim, shiny plastics and outdated UI for the infotainment and even some of the most comfortable seats can't make up for the feeling that the CR-V is out of its depth here.
It's a similar story with the Alturas G4, which despite getting some very premium touches like the quilted-leather trim and upholstery and soft-touch materials around the cabin, ultimately ends up feeling like a collection of parts. We feel a huge mismatch with the thin-rimmed steering wheel and gated gear shifter, which takes away from the experience of piloting a large 7-seater SUV.
Another huge step forwards for Mahindra is the cabin of the XUV300 which left all of us mighty impressed with its space. For a sub-4m SUV, space management is excellent and the dualtone cabin feels airy. Taking away from the otherwise great cabin is the central console layout which can be frustrating to use while on the go, and the smallest boot in the segment, which is a result of the original design being lopped off to fit the sub-4m space.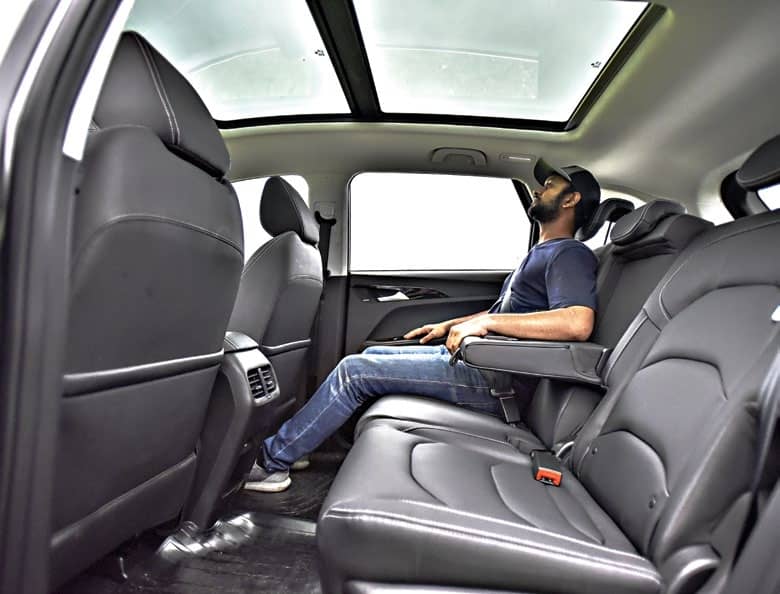 The Wrangler's cabin still puts function first, and as a result, there's never any doubt in your mind that you're driving a tank! You sit high enough to have to peer down at people passing you, in Pajeros! Considering the removable three panel roof and doors, the window switches are on the central console and take a moment to find. The rear seats are also quite upright with more lumbar support than what's comfortable.
In the sixes, we have the Hyundai Venue, Jeep Trailhawk and Tata Harrier. Ideally, I would've placed the Venue higher for its perceived quality and great looking cabin but its dark interior does make it feel like it's got the smallest cabin here. Ergonomically, it's a great cabin, and it has one of the largest boots in the segment but can feel cramped for three at the rear.
The Trailhawk gets some nice touches that make the cabin feel special but it loses more than it gains with a lack of key equipment. It also goes from a dual-tone cabin to an all-black one which makes it feel smaller than it is, which isn't acceptable at its price.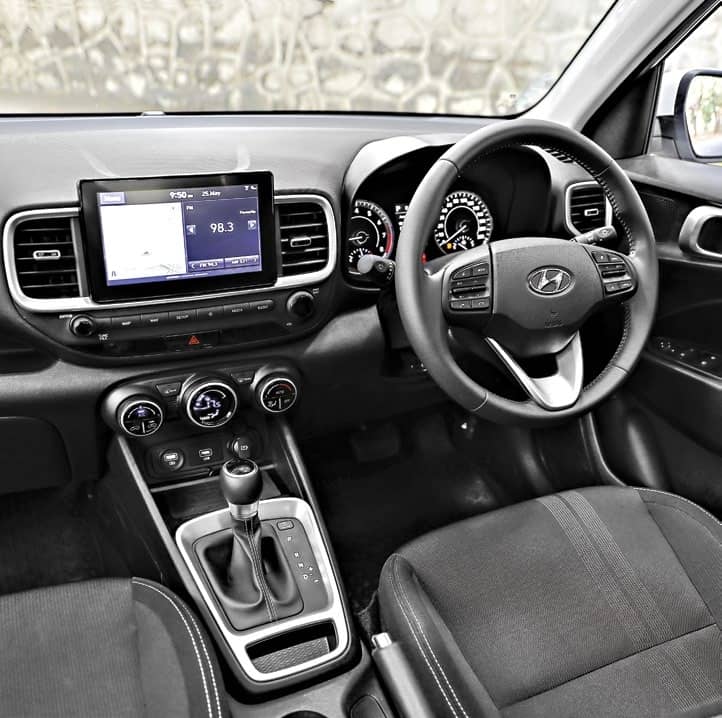 The Tata Harrier has the nicest cabin of any Tata we've driven so far but the premium feel of the perforated leather/ polished aluminium-styled door handles goes only so far since fit/finish is still not the greatest.
You can read up to 3 premium stories before you subscribe to Magzter GOLD
Log in, if you are already a subscriber
Get unlimited access to thousands of curated premium stories, newspapers and 5,000+ magazines
READ THE ENTIRE ISSUE
September 2019