BMW 2 SERIES GRAN COUPE
Overdrive|May 2020
What does the new 2 Series aim to achieve ?
BMW's 2 Series Gran Coupe has one simple goal, and that's to exponentially increase the company's customer base. Unlike previous cars, the 2 Series Gran Coupe is not a reward for those looking for pure driving pleasure. With a smaller, more efficient and more affordable BMW, the company wants to play to a wider gallery, to introduce them to the brand before they plunge deeper into BMW's waters. Globally that's a smart play, BMW knows that their audience in the USA and Europe is looking for more compact, efficient and cost-effective products and the 2 Series intends to provide them with all that without compromising its inherent BMW-ness! That goal however raises a few questions. Is there enough BMW in a car the size of the 2 Series Gran Coupe? Previously affordable but dynamic products from the BMW stables haven't done exceedingly well, so what makes the 2 Series Gran Coupe different? Will a small, affordable BMW be accepted in India? It's going to be a tough sell, but there are merits to it. Here's why.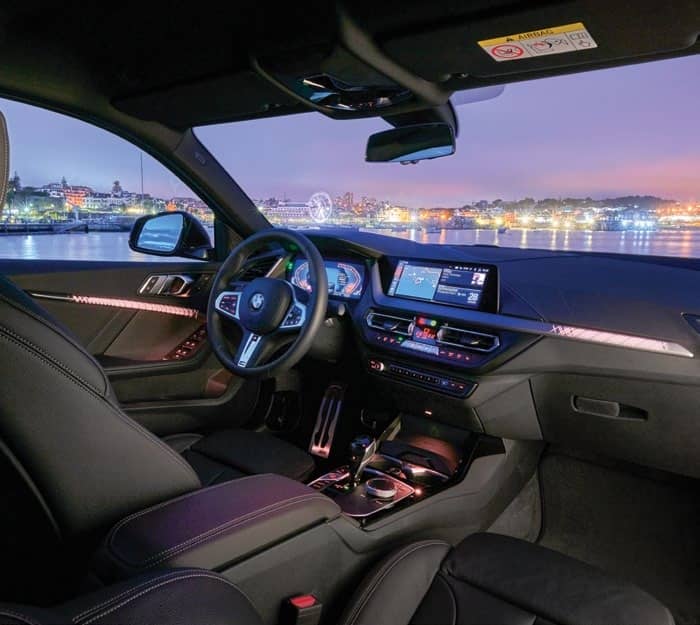 Under the hood is a 4-cylinder engine, it's not a first. In fact, the 2 Series engines are said to be some of the most powerful 4-cylinder petrol and diesel engines in the entire BMW portfolio. Two of those versions will be available in India, those are the 220d and the 220i. Max power for the former is rated at 190PS and it makes 400Nm of torque. This specification comes courtesy of two turbochargers of varying sizes that work in two stages each. There's a low-pressure stage with the variable geometry turbine and a high-pressure stage integrated fully into the exhaust manifold. This makes the engine punchy. You ideally want to stay in Sport mode, it gives you a great big kick in the butt when you want it to and is still comfortable to potter around town at low RPM. Comfort mode, on the other hand, feels quite pedestrian and Eco Pro, well… it's there to make a statement.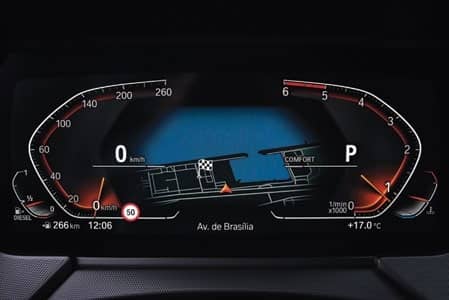 You can read up to 3 premium stories before you subscribe to Magzter GOLD
Log in, if you are already a subscriber
Get unlimited access to thousands of curated premium stories and 5,000+ magazines
READ THE ENTIRE ISSUE
May 2020