The Other Side Of The World
An SUV adventure safari into mystical Bhutan, the lair of the Thunder Dragon.
'ADVENTURE 23 rolling to Thimphu' – the standard protocol came through on the radio as we crossed borders and entered Phuntsholing in Bhutan. Being addressed by our adventure numbers and being part of a group of like-minded adventure-hungry travellers was mighty thrilling!
It's been six years since Mahindra has been organising their 'Great Escapes'. Their adventure drives include cross country expeditions, weekend getaways, one-day excursions and off-road training programmes. Currently their calendar is packed with 30 different events held across the country from multiple-day expeditions to single day off-road escapades. Every year the Adventure Team adds a new expedition to keep things interesting. Recently they traversed the country length-wise, covering 5100km from Kashmir to Kanyakumari.
This time Ceat tyres invited us for the drive. The idea was to organise an overland border crossing and hence was born, 'Authentic Bhutan' – a seven-day expedition that would traverse the challenging terrain Bhutan had to offer, enjoy the magnificent monasteries, overcome altitude changes and fight the biting cold. If that wasn't enough, demonetisation! — just two days in, had our currency become as good as tissue paper, which was another adventure altogether.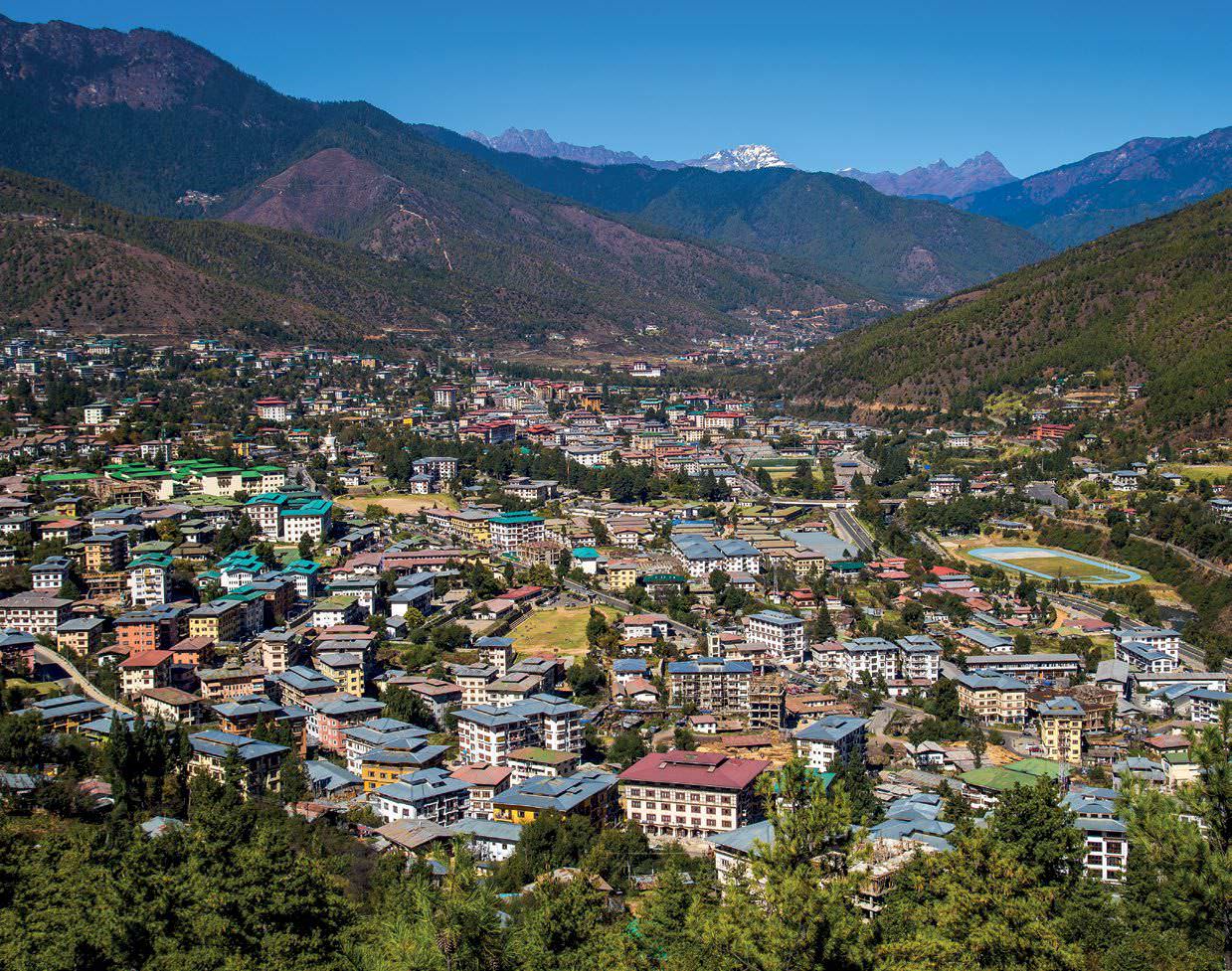 Happy people
The journey began with a long wait at the immigration office. 35 orange-striped cars, 80 adventure-goers dressed in bright green t-shirts; well we were a sight and did create quite a commotion. But nevertheless, four hours later we finally got on to the road towards Thimphu – the capital of Bhutan.
A lowdown for the less informed, Bhutan is known as 'the land of the Thunder Dragon', a reference to the country's dominant Buddhist sect. Known for being the 'happiest country in the world', here wealth is measured in terms of happiness (Gross National Happiness), surprising yet true.
You can read up to 3 premium stories before you subscribe to Magzter GOLD
Log in, if you are already a subscriber
Get unlimited access to thousands of curated premium stories, newspapers and 5,000+ magazines
READ THE ENTIRE ISSUE
January 2017