Their Indian Summer
Muscle Car Review|January 2020
Good Friends Bond Over This GTO
As far back as he can remember, Larry Dillon had vivid dreams of owning a fast GTO. When he entered high school in 1978 and approached the legal driving age, he realized he'd soon have his chance to procure the Pontiac that he always pined for. However, it would turn out that a good friend would be the first to grab a hot Poncho of his very own.

During sophomore year, Larry was put into the senior auto shop class. He would hear stories of hot rod bravado from the older kids who already had their licenses. It was also there in class that he heard about a car that would change his life. "A kid that owned a 1969 Ram Air Goat told me about a nice '66 GTO his friend was selling for $300," says Larry. "I didn't have the money, but my best friend Scott had some cash put away from delivering prescriptions on his bicycle."

So the guys checked it out, and Scott ended up buying the car for $100—a steal for an original GTO, if we say so ourselves. Turns out Larry and Scott had known of this particular Barrier Blue 389/ four-barrel GTO for years, as it was one of the cars they used to ogle in the West Orange High School parking lot while they were attending the grammar school nearby.

"We were both super-psyched that it was now in 'our' possession," says Larry. "Scott drove it all through high school, even before he was of legal driving age. Every stoplight and stop sign was a chance to do a line-lock burnout."

They used the muscle Pontiac for what it was built for, wreaking havoc in their quiet New Jersey town.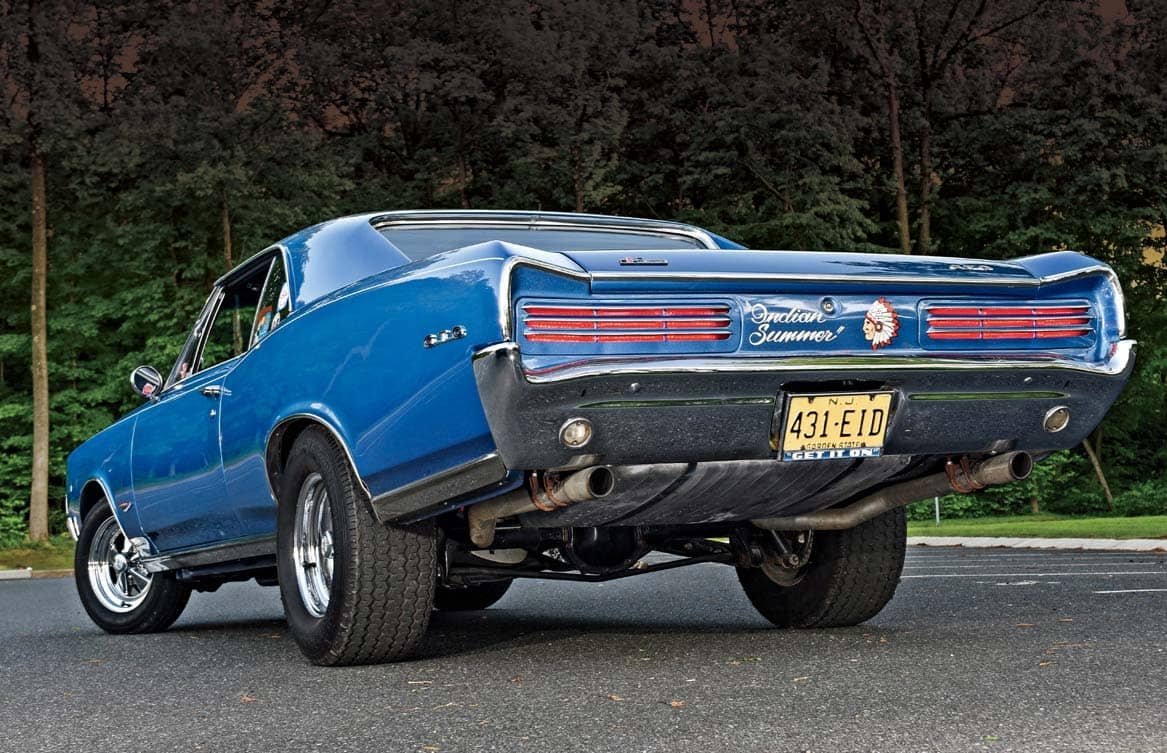 You can read up to 3 premium stories before you subscribe to Magzter GOLD
Log in, if you are already a subscriber
Get unlimited access to thousands of curated premium stories and 5,000+ magazines
READ THE ENTIRE ISSUE
January 2020