Poetry In Motion
Muscle Car Review|November 2019
The Buick Community Helped Restore This Rare GS.
Like any devoted muscle car enthusiast, Jim Hawthorne constantly scans his surroundings for anything interesting. Back in 1978 he was motoring along a New Jersey road when, in his peripheral vision, he spotted a 1969 Buick GS hood leaning against a garage. The Buick lover stopped to ask whether the hood was for sale, and the owner said it was not because he had the car it came on. The car wasn't for sale either, but Jim left his name and number just in case.
To his surprise, a few weeks later the Buick's owner called to say he'd sell it because he "had a hot date that weekend and needed the money." They agreed on a price for the deteriorated but complete GS over the phone, and Jim actually saw the car for the first time when he picked it up. He was surprised and excited to see the many special parts that were with the car, including Hurst wheels, various Motion Performance and Hurst-Equipped emblems, large-valve 1969 400 heads, a Fly Eye air cleaner, Mickey Thompson long-tube headers, a Stage II camshaft, and an 8,000- rpm tach mounted in the four-speed Buick consolette.
Jim was interested in knowing more about the car's origins, so the seller gave him the name and address of the previous owner. The seller also mentioned that the car appeared in a movie. Jim later went to visit the previous owner, who also said it was in a movie and that he'd bought it from someone who worked for the studio. After acquiring that individual's name and address, Jim spoke with a man who said it was his son's car, his son had died, and he didn't want to talk about it further.
After hitting this roadblock, Jim didn't do anything further to document his unusual GS until 2002, when he contacted Motion Performance owner Joel Rosen, who told Jim that he remembered two Buicks going through his shop. He specifically recalled these cars because it was so unusual to see Buicks there. One was a blue 1969 or 1970 model, the other a yellow or brown 1970-1972 model. After looking through his archive, Joel sent Jim a letter stating, "We have searched our available records, and although we cannot find the actual work orders, we feel quite certain that your vehicle was worked on and modified in our service department and according to Motion's specifications. Good luck and enjoy your special Buick."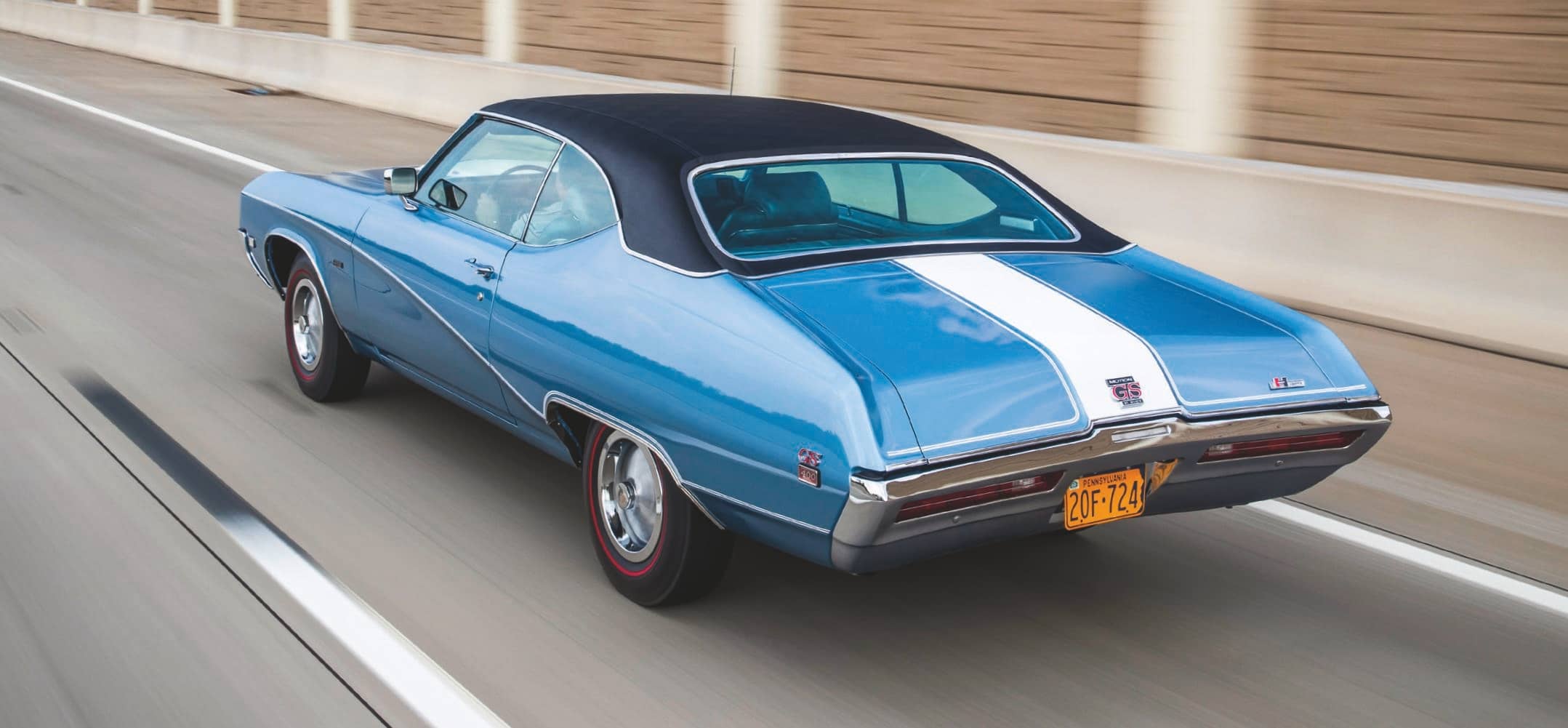 Around the same time that he got in touch with Joel, Jim also contacted GM of Canada. Fortunately, his GS was built in the Oshawa assembly plant and, as such, the original build records were available to show exactly how the car was equipped and which dealer sold it.
You can read up to 3 premium stories before you subscribe to Magzter GOLD
Log in, if you are already a subscriber
Get unlimited access to thousands of curated premium stories and 5,000+ magazines
READ THE ENTIRE ISSUE
November 2019