Built For Speed
Muscle Car Review|December 2019
Mid-10s on Bias-Ply Tires!
The first golden age of muscle cars began winding down in the early 1970s and was essentially over by the middle of the decade. Increasingly stringent regulations on emissions, fuel economy, passenger protection, and noise—at both the federal and state levels—dramatically reduced overall performance by simultaneously diminishing engine output and increasing mass. It would take about 20 years for technology to catch up with, and ultimately surpass, the government mandates, allowing automakers to produce highperformance cars again.
Because of the absence of big horsepower and serious performance in the early 1980s, many who began driving in that era looked to the past for fast and exciting cars. New Yorker Ted Darosis no exception. For many years he enjoyed restoring and showing vintage iron. Eventually however, the pleasure he derived from the pursuit of car show trophies faded away.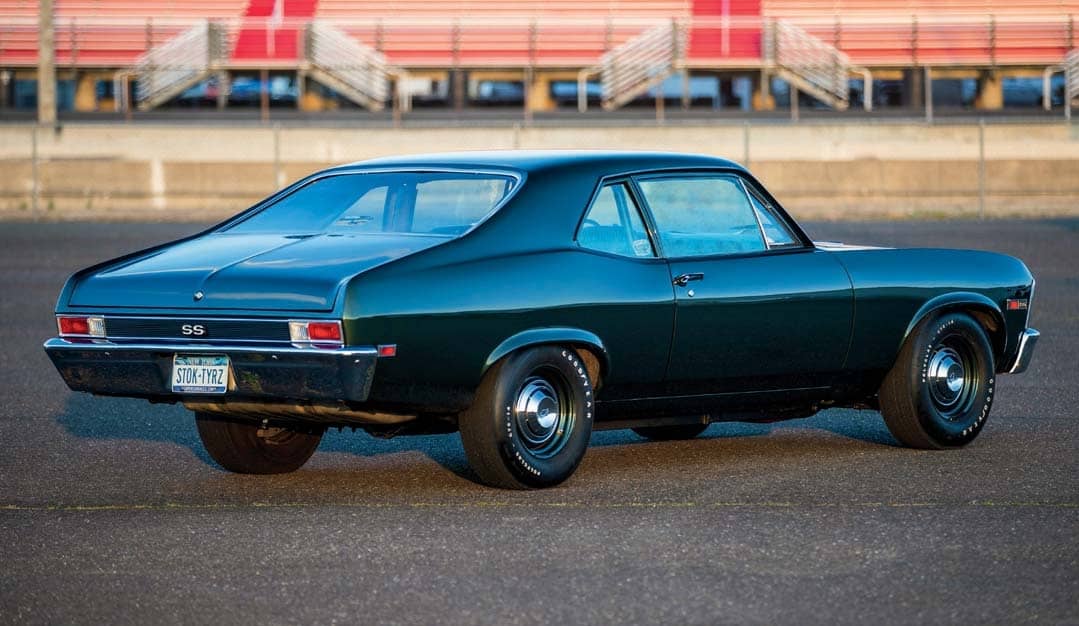 "After many years restoring antique automobiles and attending national-level car shows and tours, I was tired of lawn-chair competitions," he explains. "I needed to put my energy and love of American muscle to better use. I started running my 1970 Chevelle at a local track and met SuperCar founder Ralph Barbagallo, and that led me to get involved with his series."
Barbagallo created SuperCar Races to organize and promote drag racing for muscle cars made between 1957 and 1979. There are three categories for cars: Factory Appearing, Factory Stock, and Pure Stock. The rules for these three vary, but the philosophy underlying all the categories is pretty simple: The cars competing should look virtually identical to how they looked when new. That means they race with their correct, factory engine blocks, heads, manifolds, transmissions, rear ends, and suspension. It also means they race on the type and size of tires they were originally equipped with, which in most cases means pretty thin bias-ply tires. Participants are allowed to make internal engine, transmission, and differential modifications, add certain safety equipment, and make other relatively modest changes that must be hidden from view.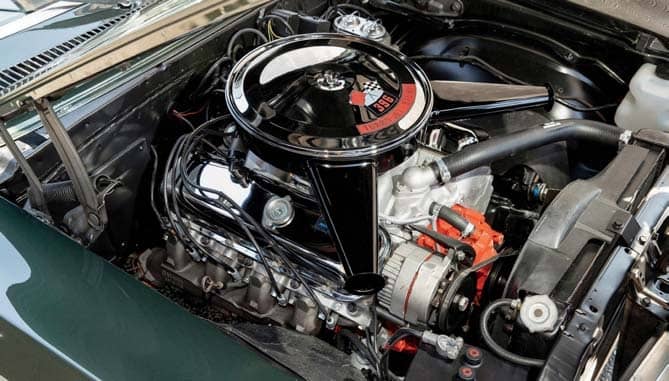 Shortly after Daros began racing his Chevelle SS he was hooked. He began looking around for another car he could build from the ground up to take full advantage of SuperCar series rules. In January 2010 he found the perfect candidate, a 1969 Nova in North Carolina that was solid but in need of a lot of work. The start of the 2010 season was only a few months away, so there was no time to spare.
You can read up to 3 premium stories before you subscribe to Magzter GOLD
Log in, if you are already a subscriber
Get unlimited access to thousands of curated premium stories and 5,000+ magazines
READ THE ENTIRE ISSUE
December 2019