VERY CUTE, VERY FRAGILE
Motown India
|
October 2020
DETEL EASY CITY ELECTRIC BICYCLE
Till a few days back I was not aware of a brand by the name of Detel and that it is owned by a Haryana based company that goes by the name of SG Corporate Mobility Pvt Ltd. Detel products include mobile phones, LCD TVs, washing machines, Bluetooth devices, data cables, and sundry other things. But it was the Detel Easy city electric bicycle that got me all excited.
The cute looking electric bicycle that resembled a small moped is priced at Rs 19,999, exclusive of taxes. I immediately went to their site to check on it and though bookings were open for this two-wheeler till recently, I got to see the words "Out of Sock" scribbled on the page.
Like they say in India, anything that looks and feels hip, we assume it is Chinese. The general assumption is that everything that comes to India in bulk, from mobile phones, electronic products, household stuff to clothes is assumed to be from China.
I immediately sent a few questions to the company asking for some clarifications. I asked them where this product is made and how much is sourced from India and abroad. The answer was: "We are extremely proud to say that more than 60 percent of the spare parts in Detel Easy are Indian and we are committed to using 100 percent Indian parts by this year-end". My question went partially unanswered. They did not inform me from where the remaining 40 percent parts came from. The Detel EV plant is based in Gurugram in Haryana.
Another important question I asked was about the company's after-sales service outlets in the country. The answer was: "In case of service customers can reach our helpline number and place service request and the service person will provide servicing at their home location and going forward our SSP franchise partner will provide service directly to the customer". The company is incidentally seeking franchise partners for Detel Easy.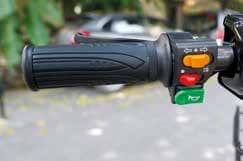 Though the company had initially stated in a press release that Detel Easy costs Rs 19,999, the invoice that came to me along with the e-bike stated its price at Rs 23,808 and with GST added to that, the total price came to Rs 24,999. Thus, I can safely presume, this electric bicycle comes for around Rs 25,000.
SPECIFICATIONS
Motor Power: 250 Watts
Battery: 48V, 12Ah Lithium-Ion Battery
Max Speed : 25 Km/hr
Range Upto 60 Km Under Ideal Condition
Brake: Drum
Vehicle(LxBxH) 1570x620x1050 mm
Warranty: 3 Years / Battery - 3years / Motor, Controller & Charger - 1 year
Tyre: 16-2.5 With Tube
Charger : 48V / 50 Hz (Herz)
Charge Time: 7-8 Hrs
Loading capacity 90kg / 120kg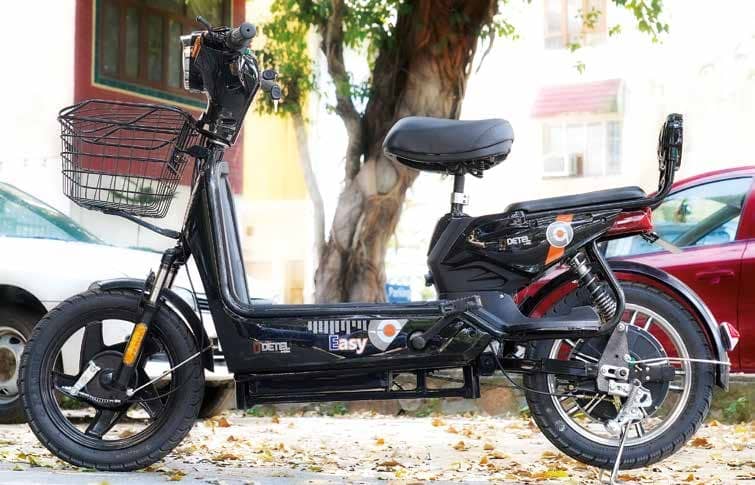 DETEL EASY E-BICYCLE FEATURES
You can read up to 3 premium stories before you subscribe to Magzter GOLD
Log in, if you are already a subscriber
Get unlimited access to thousands of curated premium stories, newspapers and 5,000+ magazines
READ THE ENTIRE ISSUE
October 2020