Range Rover LWB Or BSA M20?
Motoring World
|
April 2019
We look at two machines that share a plethora of unlikely attributes
The word 'sibling' apparently comes from the Old English word 'sibb' (meaning 'kinship' and 'relationship') which, in turn, was derived from the Proto-Germanic word 'sebjo' which meant 'relative'. Or so the first result of the hurried internet search revealed.
The reason I have briefly dabbled with the genesis of the word 'sibling', as you might have summarised already, is because I intend on hinting that these two machines are somewhat related.
Right. But how on Earth could a gargantuan long wheel base 2019 Range Rover Vogue SE and a scruffy BSA M20, a veteran of the Second World War, have anything in common? Well, if you're willing to look…
First and foremost, both brands are as British as the stiff upper lip. And tea paired with scones. The Range Rover marque began in the '70s when Land Rover wanted to make a bigger, more spacious vehicle than the prevailing Land Rover Series at the time. What began as only a marginally upmarket and roomier Land Rover slowly metamorphosed into an SUV plush enough to become the chariot of the stars.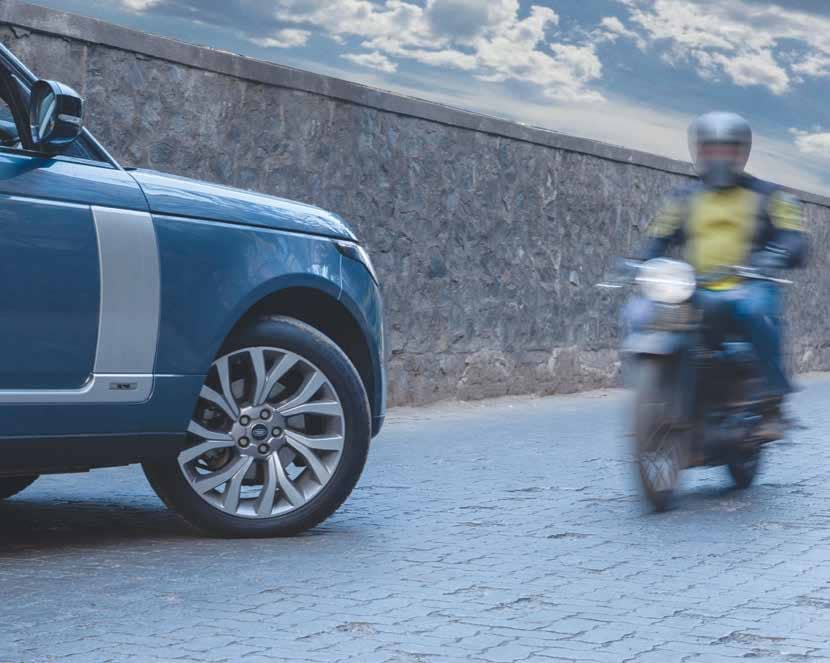 BSA, too, was born in England. When a bunch of gunsmiths and ammunition manufacturers came together in the late 1800s, Birmingham Small Arms was born. They began by making guns, and then got into bicycles. Someone at the factory, probably after a long night at the pub, slapped on a motor to one of the bicycles lying around the work floor, and lo and behold, the BSA motorcycle was born. Okay, so that last part isn't entirely verifiable, but it certainly is good enough to summarise the inception of BSA as a motorcycle manufacturer that went on to become the largest in the world.
You can read up to 3 premium stories before you subscribe to Magzter GOLD
Log in, if you are already a subscriber
Get unlimited access to thousands of curated premium stories, newspapers and 5,000+ magazines
READ THE ENTIRE ISSUE
April 2019