BRUTE HOOT!
To be or JCB, that is the question
Work in Progress' signs are everywhere. 'Progress', I might add, is a strictly relative term in our country. Like every well-meaning citizen, I spare no opportunity to make rude jokes about the varying states of 'progress' that periodically assault our cities. However, wherever you see the wildly optimistic sign mentioned above, chances are you will also see a big yellow machine with a big white 'JCB' painted on, working hard to make our engineers' dreams come true.
I admit I've wanted to get behind the wheels and joysticks of these yellow-hued monsters every time I seen them, like any other normal machine-loving person. The fact that 'JCB' has become synonymous with construction machinery much in the way of 'Colgate' and 'Xerox' have, only heightened that desire. Lack of opportunity, however, meant that my JCB plans were always on backburner — until now. And when I finally scrambled into the seat of one, I was at a loss for words. No, really. What does one say about machines that can take on Mother Nature in all her glory and emerge as winners? Nonetheless, here I go.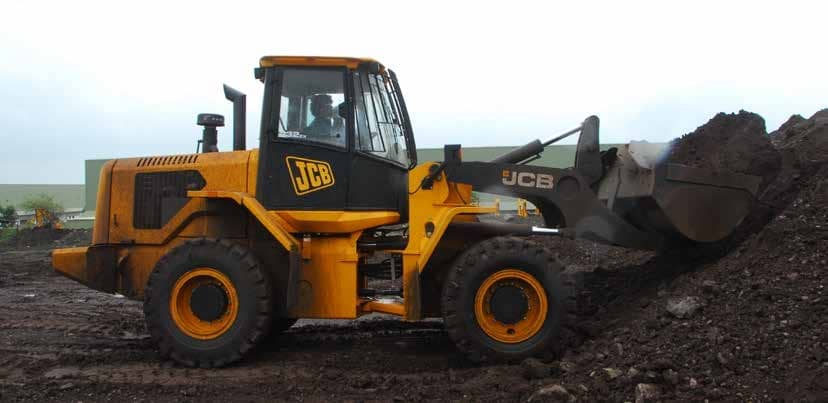 The friendly folks at JCB's plant at Chakan near Pune arranged for two types of machines for us to drive — tracked excavators and wheel loaders — and threw open their test track for us. I stood there, sizing them up and appreciating the fine mess that I'd gotten myself into. None of these machines have faces that can launch a thousand ships... unless said ships are fleeing from them, that is. Just as I was contemplating handing over the story to Kyle, a 'tiny' 8010-kg JS81 slithered onto the track — in a JCB's world, 8 tonnes is tiny and in front of the overwhelmingly massive JS210LC, it made for a much less forbidding proposition. Besides, I'd never driven a machine with tracks before and I just couldn't wait anymore!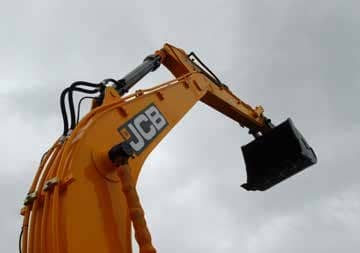 You can read up to 3 premium stories before you subscribe to Magzter GOLD
Log in, if you are already a subscriber
Get unlimited access to thousands of curated premium stories, newspapers and 5,000+ magazines
READ THE ENTIRE ISSUE
July 2020