THIS CHANGES EVERYTHING
Motor Trend|February 2020
THE SHELBY GT500 IS NOT JUST THE BEST MUSTANG EVER—IT'S A WORLD-CLASS SUPERCAR
"My gawd," was the first thing, the only thing I could say after hot-lapping the 760-hp Shelby MGT500 on a track. "What a thing!" (C'mon, Walton, pull yourself together, use proper descriptors.) "I mean, a helluva thing, a monster!"

I was literally a few words shy of speechless, it was such a revelation. Like the mid-engine Corvette, this American icon pushes the limits—and the storied Europeans with all their heritage and rare-air technology—to the edge of what we once thought possible. I don't write glibly when I say this new Shelby is both a sobering and enthusiastic realization.

The car had such explosive power, controlled and exploitable through the brilliantly tuned Tremec twin-clutch seven-speed automated manual and Torsen limited-slip differential. Think Porsche GT2 RS. Yes, I just wrote that.

The GT500 also provided so much mechanical and aero grip that it attacked racetrack curb hopping and wide-open sweepers with equal poise and confidence. Think Jaguar XE SV Project 8.

The seat belt–straining brakes and fingertip-controllable steering produced nearly equal 1.3 g loads in their respective directions. Think AMG GT S.

This isn't just the best Mustang ever, or even just the best Shelby GT ever. It's one of the best sports cars in the world right now, ready and willing to go wheel to wheel for lap times and pinks. Bring it.

To be clear, the Shelby I had just driven was equipped with the $18,500 Carbon Fiber Track package (CFTP)—elevating, not inflating, the GT500's base price to $92,495. Although they sound and "go" the same, the base trim and the one equipped with the CFTP feel like distinct cars.

The package alters the GT500's demeanor from a criminally loud, fast, fun, well-sorted, and highly predictable sports car—with more power than it sometimes knows what to do with—to a track-focused world-class supercar that excels and thrives because of that power. That it also provides so much driver feedback in such a neutral and balanced fashion is a real rarity. I've been fortunate to drive a few race cars, and this is as close as a car can get to that with a fully outfitted interior and enough road manners to live with daily. That's not an exaggeration, nor is it easy to achieve.

Without knowing it (perhaps), the engineers and vehicle dynamics development drivers at Ford Performance endowed the GT500R (that's what I'm calling it) with the same spirit mission as McLaren "LT" and Porsche "RS" badged cars. During the GT500R's development, the team had driven Camaros and Hellcats, sure, but also McLarens and Porsches.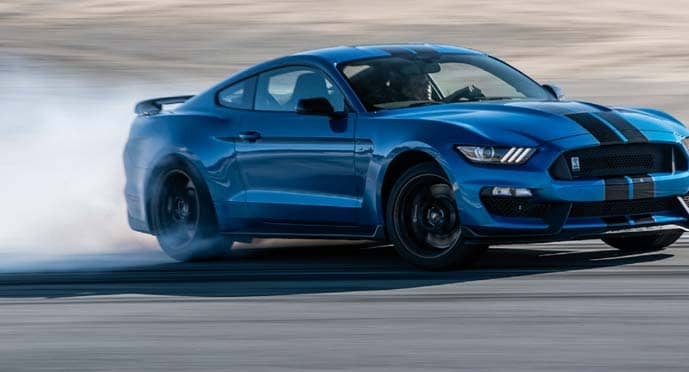 You can read upto 3 premium stories before you subscribe to Magzter GOLD
Log-in, if you are already a subscriber
Get unlimited access to thousands of curated premium stories and 5,000+ magazines
READ THE ENTIRE ISSUE
February 2020