MY FUNNY VALENTINE
Motor Trend
|
November 2020
THE LIDLESS LEXUS IMAGINED AS A PERSONAL LUXURY CONVEYANCE
Technology certainly can change in a half century. The process of erecting the convertible top of my 1959 Austin-Healey Bugeye Sprite starts with digging its folded steel tube frame out from behind the seats, spreading its fingerlike tubes, connecting all their ends together, and gingerly cantilevering it across the cockpit and then down into vertical slots on the left and right sides. Except everything is misaligned by an inch, so you have to climb up on top of the seats and wrestle it like an Everglades alligator.
This is just the quivering, hair-trigger frame. Any sudden movement will cause it to mousetrap off the car and violently disassemble. Which would be just as well, as I still don't have the vinyl top that makes getting into the Healey like wiggling into a pup tent. Instead, I just snap the tonneau cover's passenger side in place and, if it rains, stare straight ahead when stopped at a light.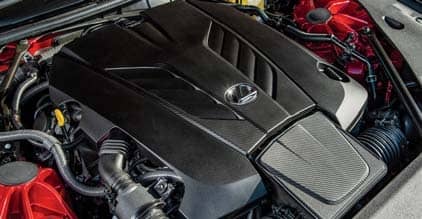 You can only imagine, then, my reeling at raising the retracted top of the 2021 Lexus LC 500 Convertible. There's a tiny, leather-covered lid on the center console that tilts up with the flick of one finger, whereupon the whole back of the car erupts in such an elaborate fan dance of swinging panels and pole-vaulting fabric that it's worthy of musical accompaniment. May I suggest the last 16 seconds of the "1812 Overture," as that's exactly how long it takes. Even better, this function can be performed at up to 31 mph, which translates, after a 5-second delay, into myriad Instagram postings from your sidewalk audience. This, my friends, is what 61 years of relentless automotive progress since the Bugeye has brought us.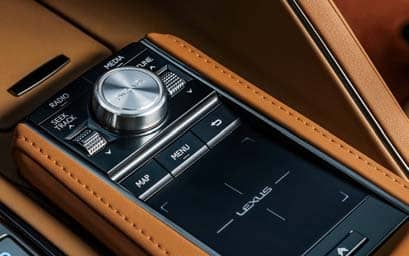 After admiring this beautifully finished, four-layer fabric top up close, I flipped the top's switch lid and waited the evenquicker 15 seconds to retract the whole contraption. (Beneath the switch lies an ejection-seat trigger reminiscent of James Bond's DB5. But unlike the Aston Martin, this one philosophically ejects the oppression of sardinelike confinement, removing the ceiling between you and the stars.)
It's a mild evening, the sun set a half hour ago, and the air is a cooling ocean breeze. A lot of work has gone into making this car a convertible, and I'm not wasting it. Tonight, I'll be turning right out of MotorTrend HQ onto Rosecrans Avenue, aiming toward Pacific Coast Highway to head home. Not left, not toward the 405 freeway's lanes of rushing, lurching Amazon trucks.
You can read up to 3 premium stories before you subscribe to Magzter GOLD
Log in, if you are already a subscriber
Get unlimited access to thousands of curated premium stories, newspapers and 5,000+ magazines
READ THE ENTIRE ISSUE
November 2020