Keep Polishing
Motor Trend
|
November 2020
BLESSED WITH EXCELLENT POWERTRAINS, CHEVY'S NEW FULL-SIZE SUV IS LET DOWN BY A DISAPPOINTING INTERIOR AND INSCRUTABLE TECHNOLOGY
There's a diamond in there somewhere.
Chevrolet launched the original Suburban during the first year of FDR's first presidential term, in 1933. That makes the Suburban the longest-running nameplate in automotive history. I strongly suspect that 87 years from now, Chevy will still be selling these gargantuan people movers. It has been a fixture on American roads for a third as long as the United States has been a country.
Why such longevity? Because Americans need Suburbans. We're big people with large families, husky friends, and an endless supply of outdoor toys, living in an expansive land filled with majestic redwood forests and shimmering Gulf Stream waters. This SUV was made for you and me.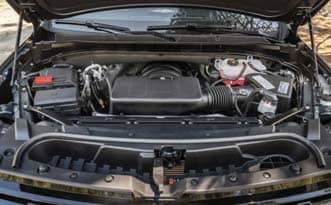 When my European friends visit, they look at these extra-full-size Chevys and ask, "Anyone can just buy that? You don't need a special permit?" But American SUV aficionados ask, "Do you think Chevy will ever make a 2500 version, with the big Duramax?"
I was raised to love Suburbans. We were a GM wagon family. But after the first time my dad rode in a Suburban, he spent the next seven years telling anyone who'd listen that Chevy's largest product was the most luxurious thing he'd ever sat in.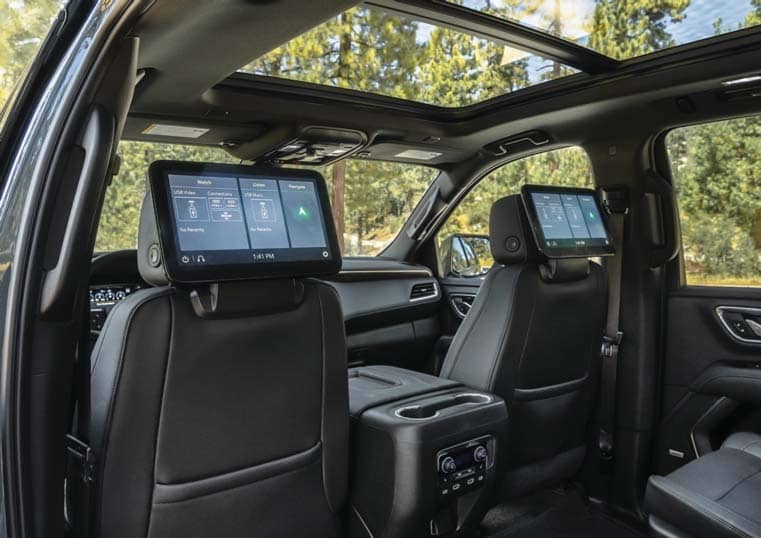 I once spent a week driving a 1989 Suburban in full Duck Dynasty livery around South Carolina. I came away thinking it was GM's high-water mark. For decades, no other vehicle could seat as many, carry as much, or go so many places. The launch of any new Suburban is a big deal, but especially so now that the Ford Expedition is a better SUV than the edition Chevrolet just retired.
For the purposes of this review, know that the 2021 Suburban features a new chassis, independent rear suspension, a 4.1-inch-longer wheelbase, an available (and excellent) 277-hp, 460-lb-ft 3.0-liter Duramax turbodiesel engine, and a 335-hp, 383-lb-ft 5.3-liter V-8 that can (finally) be had with a 10-speed auto.

Most important, with both rows of rear seats folded, you're talking about more than 144 cubic feet of cargo space. Which, to put it in scientific terms, is a lot. Sadly, only the top-range High Country can be had with the big 420-hp, 460-lb-ft 6.2-liter V-8. Not that you really need it.
The Z71 Suburban (pictured here), the most off-road-focused of the six trim packages, starts at $63,195. Loaded with options, it rang in at $78,925.
With traditional car launches on hiatus, Chevy delivered a sanitized (and tough looking) Shadow Gray Metallic over Jet Black model to my house. Because I'd be driving the Suburban on my home turf, I decided to do what most Suburban owners do: rush off to Starbucks for coffee and a sandwich.
The nearest Starbucks drive-through has a notoriously tight left-hander that challenges modestly sized cars and SUVs. I wanted to see if almost 19 feet of American beef would fit. Could I have parked and ordered inside? Of course. But as the Dead Kennedys put it, give me convenience or give me death.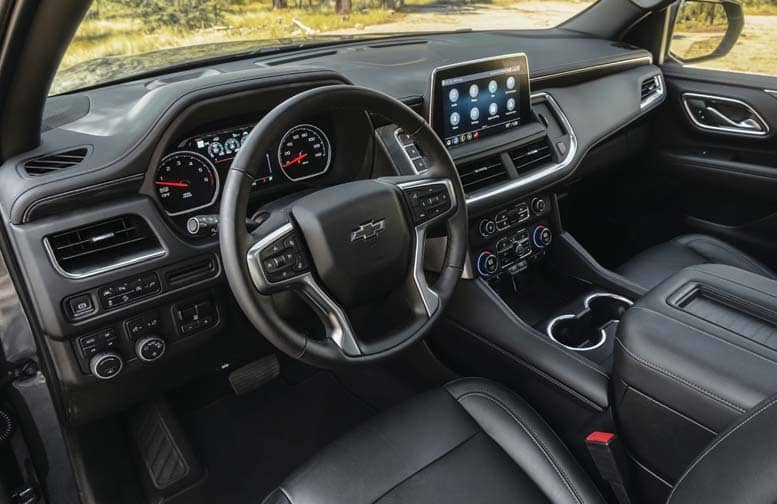 You can read up to 3 premium stories before you subscribe to Magzter GOLD
Log in, if you are already a subscriber
Get unlimited access to thousands of curated premium stories, newspapers and 5,000+ magazines
READ THE ENTIRE ISSUE
November 2020