2021 Ram 1500 TRX
Motor Trend
|
November 2020
TRX IS THE NEW APEX PREDATOR OF PICKUP TRUCKS
Blame social media for coming up with the nickname. Ram execs swear "TRX" is not pronounced "T. rex." They say internet forums made it up. Not like Ram is going to stop the chatter, because the false name makes a certain sense. As Jurassic Park taught us (incorrectly), Tyrannosaurus rexes lunched on Velociraptors back in the day. Frankly, we fret that this new TRX, powered by a 702-hp, 650-lb-ft supercharged V-8, might not feel sated upon devouring the current Ford Raptor, what with its comparatively puny 450-hp, 510-lb-ft twin-turbo V-6.
It's tempting to get greedy and wonder: Why doesn't the TRX get the fully hellish 707-plus horsepower? Because it needs a deep-sump truck oil pan capable of guaranteeing proper lubrication at wild off-roady angles and new exhaust manifolds. To cope with potential off-road dust and dirt, its intake features upper (hood scoop) and lower (grille) ram-air intake paths that make a U-turn to cause dust and debris to fall out. The alternator mounts way up high to support the truck's 32-inch wading depth.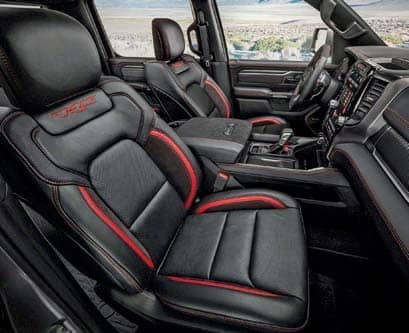 Also, only Dodges get Hellcats. Jeep doesn't call the engine in the Grand Cherokee Trackhawk a Hellcat, either.
You can read up to 3 premium stories before you subscribe to Magzter GOLD
Log in, if you are already a subscriber
Get unlimited access to thousands of curated premium stories, newspapers and 5,000+ magazines
READ THE ENTIRE ISSUE
November 2020