RIDING WITH THE PUNCHES
Mini Magazine|February 2020
A serious health scare caused Lee Williams to re-evaluate his entire life… including the contents of his garage.
There is no denying that Lee Williams is a Mini fanatic. He's had over thirty Minis since he bought (and lovingly handpainted) his first one at the age of 16. He used to take his wife out in it when they first met. Nowadays, the couple have six distinct Minis and three children who all share their passion for our favourite car. They do London to Brighton every year as a family and are regulars at Caffeine & Machine.
A couple of years ago, there was only one Mini in Lee's garage – a copper and white Minivan with Miglia arches and OS4 turbo rims. On 5th May 2018, after months of careful restoration, Lee and his brother, Carl, finally got the van started. That evening, Lee and the family had some friends over for a barbecue when he started experiencing acute stomach pains. Lee initially brushed it aside, mistaking it for a bad case of food poisoning… or a reflection of his friend's cooking but the pain got progressing worse until Lee collapsed at 2.30 am. A week later he woke up in the bowel cancer ward at Warwick Hospital. They had found an abscess the size of a honeydew melon, after nine hours in theatre they were still unable to detangle the mass and eventually had to remove much of his bowels. He had a resection done and started the long path back to recovery.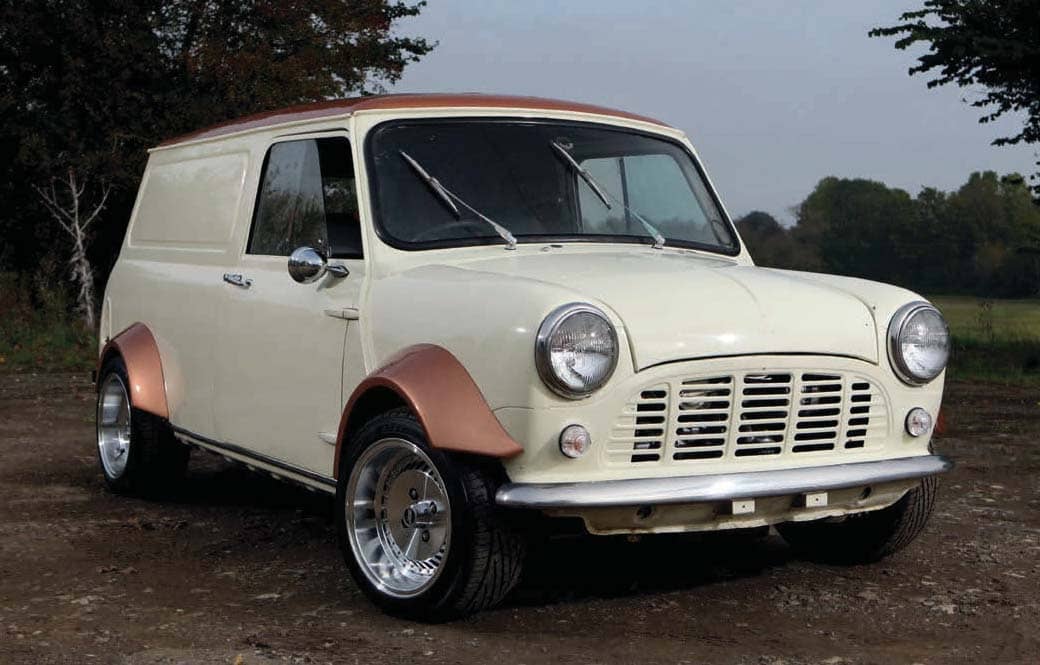 At this point, Lee, his wife, Rachael, and their three young children were living in Shipston, in a beautiful house that they had put every spare penny and all of their time into. Whilst he was in hospital, Lee got chatting to an old man called Brian who said to him "you might have the house and everything, but you're still sat next to me in here… at the other end of our lives and it just goes to show that ultimately money means nothing." It took Lee ten weeks to get back on to his feet, during which time he had a lot of space to reflect on Brian's words and the experience he had just gone through. "I said to Rachael, do you know what? It's nice having a pretty house but it doesn't really mean anything. So we decided to sell the house."
The house sold quickly, so they put the money in the bank and rented a property that gave them a better quality of life for the kids. Set in the middle of quiet countryside, the family have chickens, quails, a hot tub and stunning views looking out onto open fields where the children enjoy playing.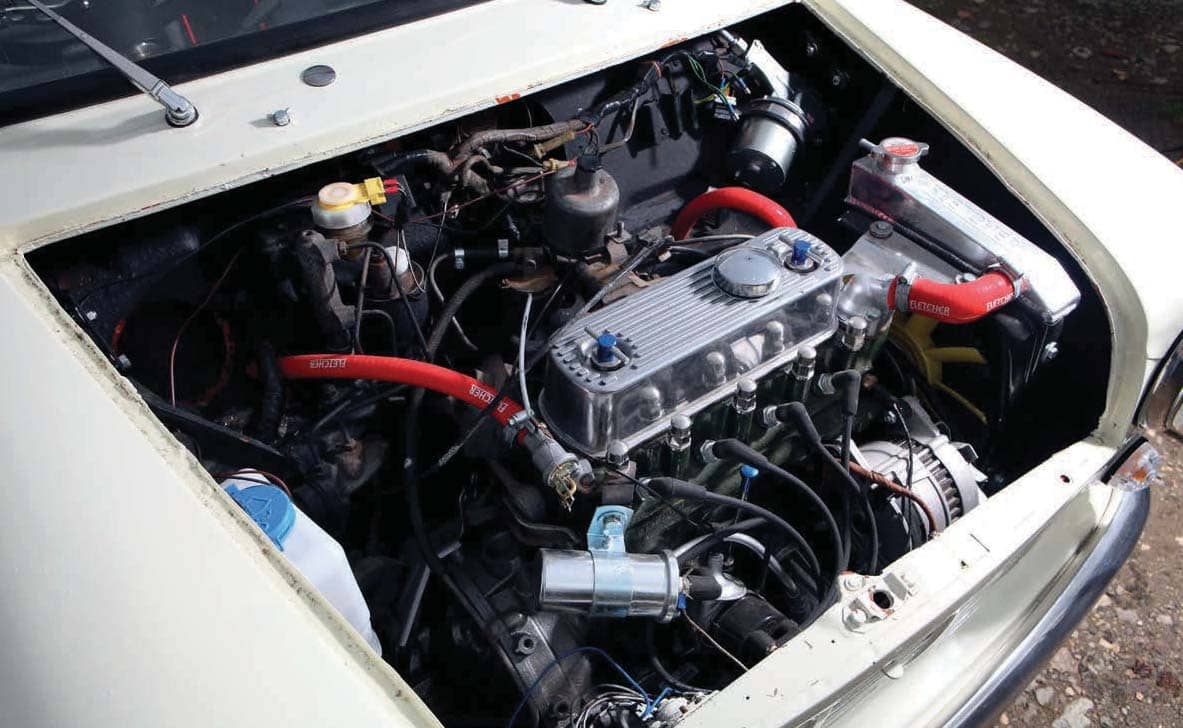 They decided to put the money from the sale of the house into a couple of properties. They refurbished a house within four weeks but it took six months for it to sell and resulted in a lot of stress and difficulty in getting the money from the agents. During which time, Lee was diagnosed with Crohn's Disease. In addition to this, Lee was told that his remaining bowel was starting to fail. A process they are trying to slow down with chemo. It soon became apparent that investing in property was far too stressful, especially with Lee's health concerns. They needed to find something solid to invest in that would also reflect Lee's newfound passion for life.
You can read up to 3 premium stories before you subscribe to Magzter GOLD
Log in, if you are already a subscriber
Get unlimited access to thousands of curated premium stories and 5,000+ magazines
READ THE ENTIRE ISSUE
February 2020