Happiness Truck 2.0 - Spreading Smiles In North East India
MOTORINDIA|January 2020
The ambitious JK Tyre 'Happiness Truck 2.0' traversed through West Bengal and North East India where it touched the lives of hundreds of truck drivers. Covering six States and 17 cities in this second campaign, it unravelled stories from the lives of truck drivers while absorbing the unparalleled beauty of the region
"It's not the destination; it's the journey" – so said American philosopher Ralph Waldo Emerson. And so it was with the Happiness Truck 2.0 campaign. Here we present an account of the second edition of the 'Happiness Truck' campaign that provided yet another enchanting experience which included not only interactions with many people of different faiths and cultures but also breath-taking views of the Indian landscape that is so very diverse in nature. Unlike traversing across the northern part of the country in the first edition, this time the JK Tyre Happiness Truck 2.0 reached the eyeful north-eastern region, giving the journey a new spin altogether.
Flagging off the trip from Kolkata on November 15, the team got into the mood to travel for the next 20 days through hills, plains, fertile valleys, and much more. The aim was to woo the trucking industry and make contact with hundreds of drivers with a joint collaboration between MOTORINDIA, its esteemed sponsor JK Tyre, Lighting Partner Lumax, and Trucking Partner BharatBenz. The first Happiness Truck campaign had provided a treasure chest of interesting and informative accounts narrated by truckers across North India and the journey through the north-eastern belt was not going to be any different.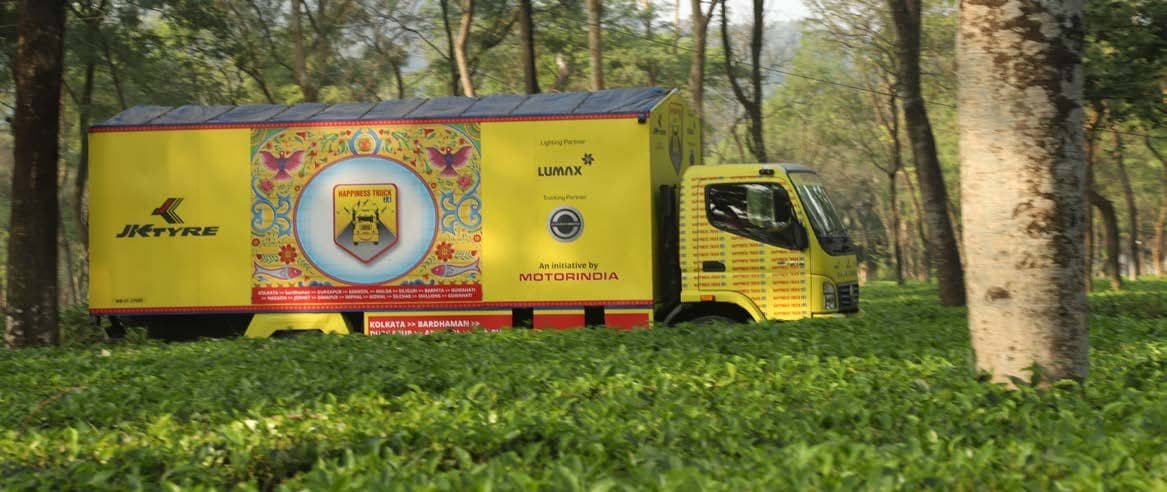 Truck drivers: The unheard story
Closely in the footsteps of the agriculture sector that provides huge employment opportunities, the transport sector is an important source of livelihood for millions across India. Truck drivers play a crucial role in keeping the country's economy moving, sacrificing much in return with their hard work, long hours on the road, inability to spend time with the family, and braving various hardships that difficult terrains pose. From the hundreds of truck drivers we met on the road, the accounts were more or less similar. Driving long distances takes a toll on health with sleepless nights and food lacking in quality or nutrition. Facing bureaucratic hurdles on the road is another nightmare with administration officials holding up the trucks for many hours for pointless reasons or simply to extract bribes.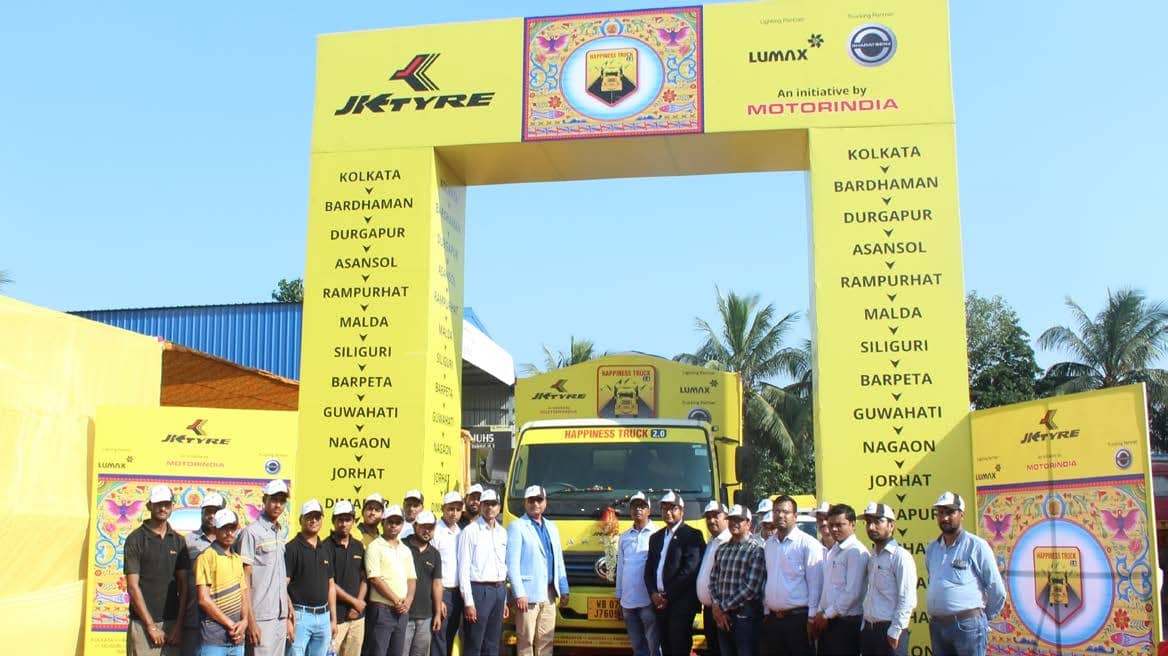 You can read upto 3 premium stories before you subscribe to Magzter GOLD
Log-in, if you are already a subscriber
Get unlimited access to thousands of curated premium stories and 5,000+ magazines
READ THE ENTIRE ISSUE
January 2020