White Knight
MOTOR Magazine Australia
|
June 2019
With GM's Full Blessing, Hsv Has Armed Its Mustang-mauler With a Striking New Face and Bullet-fast 10-speed Transmission
SMOKE SLOWLY rises through the Chevrolet Camaro 2SS's cabin. Along with a smell. It's acrid, oily but, thankfully, of the Goodyear Eagle F1 kind. We've just laid our first Line-Lock assisted burnout and the dense white cloud in our rear mirrors confirms, yep, it was a good one.

New for the 2019 model year, the technology automates burnouts. You'll find it buried somewhere in the new, higher-resolution screen menu huddled between the analogue instruments. And when you do, it'll tell you how much pressure to squeeze through the brakes and when.

It then locks the front calipers as you bury the throttle. Next, with the rear axle spinning at 5000rpm in fifth, it'll automatically walk the car forward at snail's pace, laying down gluey strips of rubber that you'll trace later for a launch. Nice. Cool as it is, though, it's only a party trick reaped through a much more crucial change.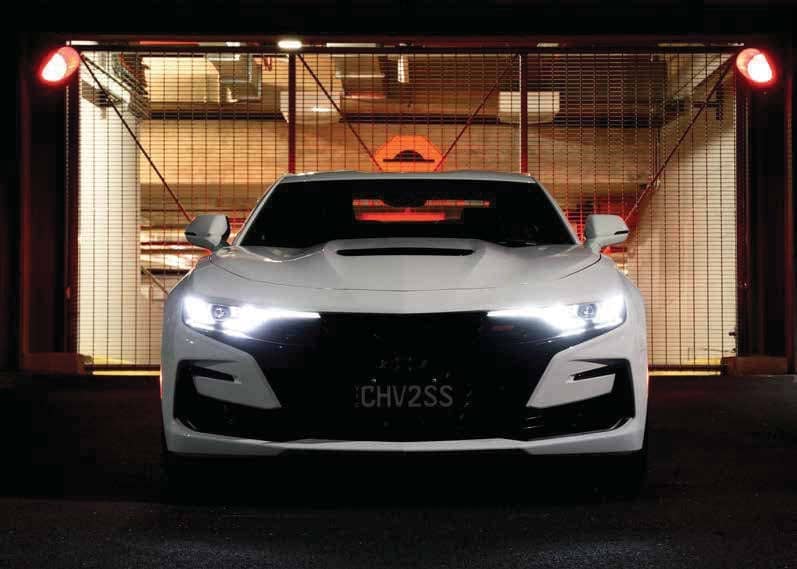 Chevrolet armed its V8 invader with a new 10-speed transmission for its mid-cycle update. Co-developed with Ford, it's closely related to the Mustang GT's vaunted 10-speed 'box. GM first bolted it into the circuit-swallowing ZL1 in 2016 and then adapted it for the 2SS. The only difference is the ZL1 gets the 10L90 series, whereas this uses the 10L80.
Although '80' means it's rated for less grunt, it still employs state-of-the-art construction. Contained in an aluminium case it weighs a mite more than the old eight-speed automatic and spans a smidge longer, as well. It fits right in its place, even with all the extra technology crammed inside.
Ultra-thin fluids, new clutches, and integrated solenoid valves give GM the confidence to compare it with Porsche's PDK dualclutch gearbox on shift times. But do extra ratios really sharpen the SS's sting when its 339kW and 617Nm remain unchanged? The drag strip will tell.
Pre-flight checks are as follows. Disable ESP. Leave the transmission in Drive. Hold the brake, gently, and tickle the throttle. About 1800rpm does it. Softly, but quickly, release the brake. Then blend the throttle in as a new, lighter, thinner torque converter locks-up. Feel the weight shift back, sink the gas.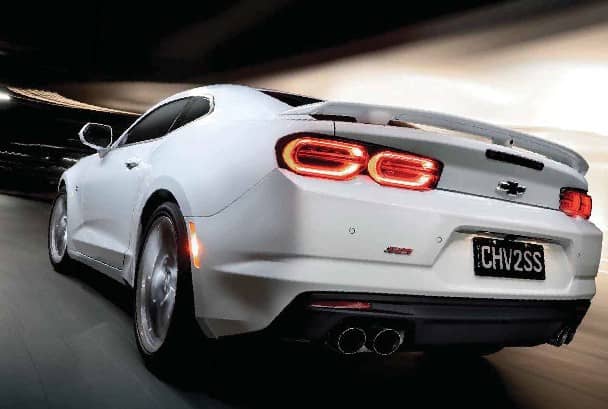 The exhaust bellows through the cabin as you charge forward. It also pops violently on each shift as transmission oil flows through shorter passages, into better designed clutches, to grab the next gear quicker. Meanwhile, the torque converter stays locked, for maximum power transfer.
You can read up to 3 premium stories before you subscribe to Magzter GOLD
Log in, if you are already a subscriber
Get unlimited access to thousands of curated premium stories, newspapers and 5,000+ magazines
READ THE ENTIRE ISSUE
June 2019