Trial By Fire
MOTOR Magazine Australia
|
August 2019
BLISTERING ACCELERATION AND SMOKIN' STYLING SUM UP ASTON MARTIN'S NEW 533kW TWIN-TURBO V12 'SUPER GT'
VICTORIA'S REEFTON SPUR road is looking very different. An epic conflagration has reduced it to an almost duo-chromatic scene – black/grey and the copper-red of crunchy-dry leaves of ghostly eucalypts. There is an eerie lack of bird calls and caws in this deathly quiet forest. Pulled over onto blackened dirt beside the road and with little other traffic on a weekday when we do our shoot, loud sounds – uninterrupted by the usual dense foliage – echo off the trees as if you're in a large auditorium. It's surreal.
Following the hottest summer on record in Victoria, it was the hottest start to autumn in 30 years, and the inferno swept through here in early March, a fairly isolated bushfire incinerating a rectangular patch approximately 10km long and 5km wide, with Reefton Spur running roughly north-south up the middle. It is now newly reopened after post-fire repairs. Reefton Spur is 100km, or about two hours, northeast of Melbourne at what is like the coccyx of the Great Dividing Range. Sixty snaking kilometres of bitumen connects Marysville to Warburton and there's apparently one 18km stretch containing 165 bends. For interstate readers, this old gold rush route could be called Victoria's Putty Road, Gorge Road (maybe) or Mount Glorious. Far-flung and fond of motorcyclists who have left their brains in a drawer at home, in a car it's undoubtedly one of the top 10 drives in Australia.
Never mind lightning strikes or arson (the two most common causes of bushfire), you could accuse us of having brought the Aston Martin DBS Superleggera here in early March and having started a fire with its styling alone. Swooped back as if designed by Anemoi, the Greek god of wind, the DBS Superleggera sucks in your attention like fire does oxygen. Wide, low and with scandalously short overhangs, each wheel dares to push as far outwards as possible, passively contained by bulging, creased, muscular guards and hips. Some cars draw styling inspiration from fighter jets or predatory animals – for the DBS Superleggera, it's what you'd find in the pages of FHM.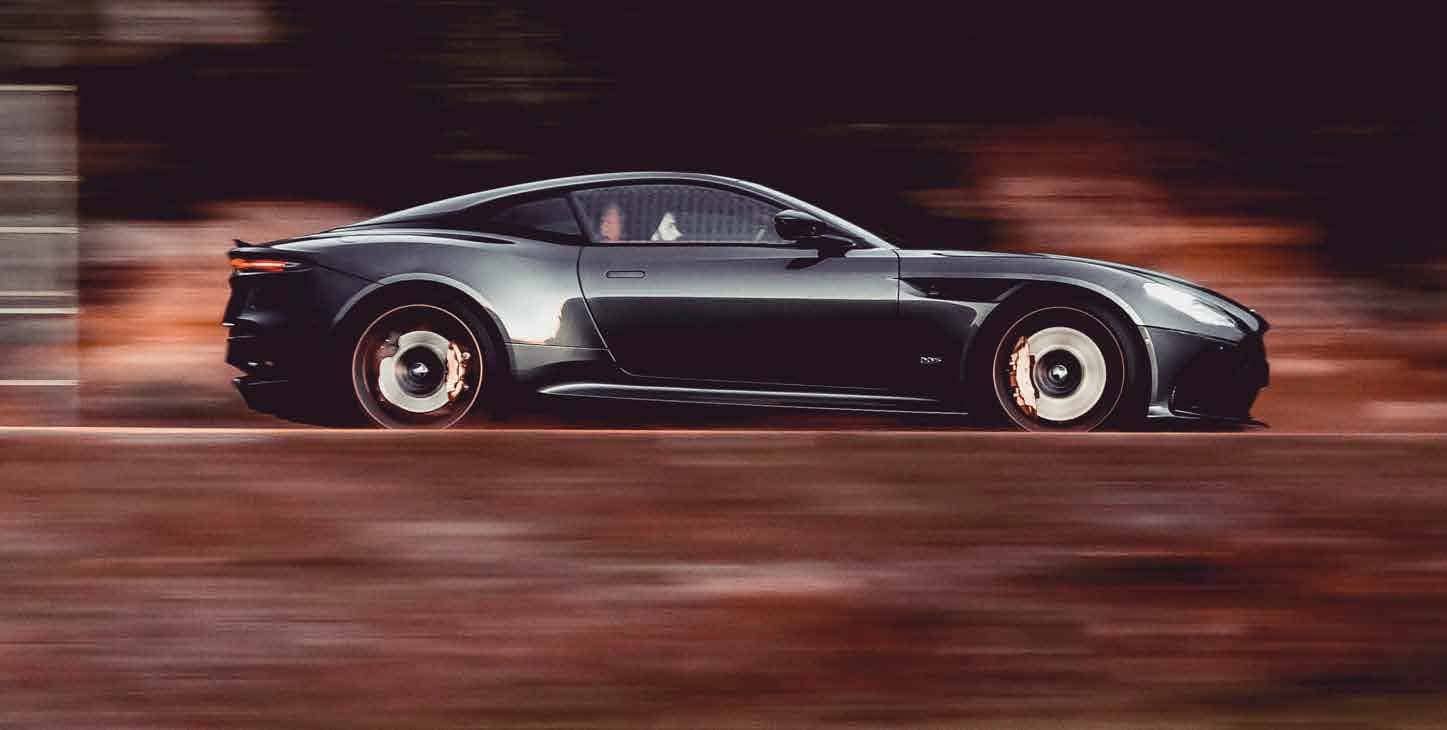 Aston Martin's halo model until the supernatural-sounding Valhalla and Valkyrie arrive, the DBS Superleggera is basically a restyled DB11 with more grunt. There's stiffer suspension and wider tracks too, but it's a totally restyled exterior that reduces drag and increases downforce, and makes extensive use of carbon fibre to save weight. The car resurrects two famous names in Aston Martin history, those being DBS – a badge first seen in 1967 – and Superleggera, a nod to the historic 'superlightweight' construction technology of the famous Italian coachbuilder of the same name. One that helped reduce weight and whose scripted badge adorned the bonnets of cars like DB4, DB5 and DB6 Mark 1.
You can read up to 3 premium stories before you subscribe to Magzter GOLD
Log in, if you are already a subscriber
Get unlimited access to thousands of curated premium stories, newspapers and 5,000+ magazines
READ THE ENTIRE ISSUE
August 2019