The Ten Greatest V6 Engines
MOTOR Magazine Australia|May 2020
The humble V6 is undergoing a resurgence. It's been a mainstay in all sorts of vehicles since it first appeared in 1950, from pick-ups to people-movers, but has never been particularly popular in performance applications.
However, the need to meet increasingly stringent emissions regulations is forcing manufacturers to downsize. Some, like Mercedes-Benz and Jaguar Land-Rover, are turning to mild-hybrid straight-sixes; others, like Ferrari, Ford and Aston Martin, are going V6. To give the V6 its moment in the sun, here are – by our humble decree – the 10 greatest V6 engines ever made.
01 LANCIA STRATOS 1973 – 1978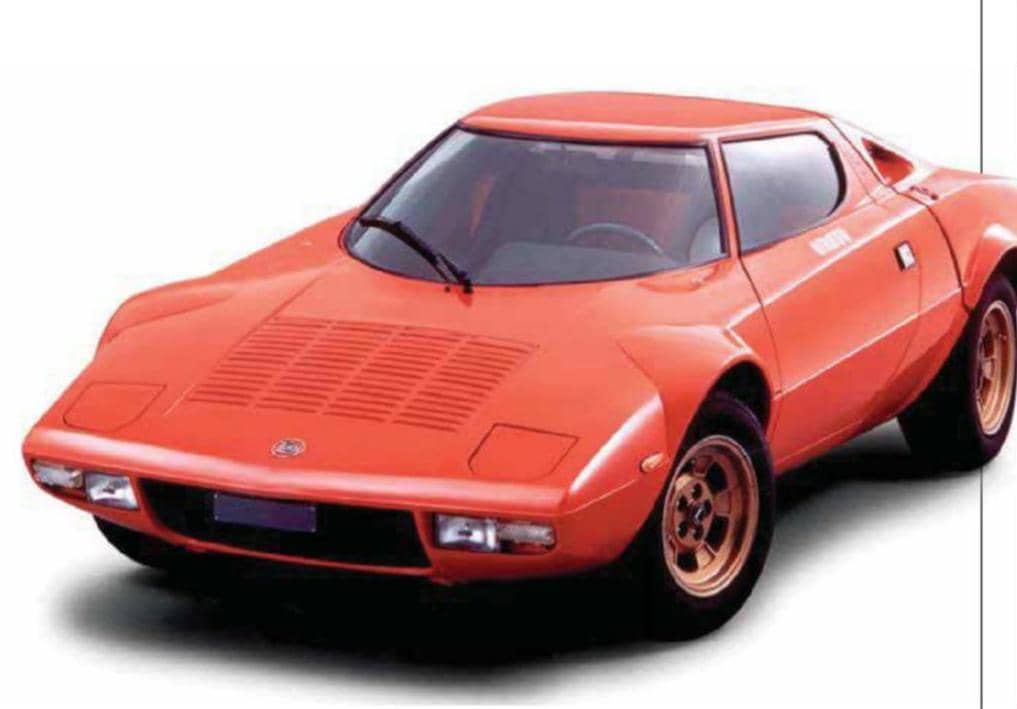 In circuit racing a 2.4-litre V6 would be considered small, but in rallying it was serious firepower. When the dominant machinery of the day made do with four-cylinder engines of between 1.8 and 2.0 litres, the Stratos and its Ferrari V6 completely rewrote the rulebook.
Ferrari had moved to V8 engines, so the 'Dino' V6 was made available to Lancia for its rally supercar.
In road tune it produced 140kW at 7000rpm and 226Nm at 4000rpm, plenty for a car that weighed well under a tonne. In competition guise, though, it became a monster, screaming out 205kW with 12-valve heads and 239kW in 24-valve form. What's more, it sung one of the all-time greatest tunes, turning rally stages into concert venues, a Stratos able to be heard for kilometres.
02 BUICK GNX 1987
Australia is plenty familiar with the 3.8-litre Buick V6, for in LN3 guise it did service in Holden Commodores from VN onwards, but we never saw one like this.
It's the exact opposite of some of the exotic engines on this list: cast-iron blocks and heads, pushrod valve actuation, two valves per cylinder, and peak power produced at just 4400rpm. But while it wasn't clever, it was effective.
A ceramic ball-bearing turbo, larger Garrett intercooler and revised programming with boost-by-gear produced 224kW at 4400rpm and 569Nm at 2400rpm. It also made the GNX the fastest thing on four wheels and proved you didn't need eight cylinders to dominate the drag strip.
Just 500 were built.
03 HONDA NSX 1989 – 2005

A textbook case of quality over quantity. The C30A 3.0-litre V6 in the back of the original NSX produced just 201kW/285Nm, but it was a remarkable piece of engineering, with variable valve timing, titanium conrods, variable volume intake and direct ignition.
These measures allowed an 8000rpm redline and almost telepathic throttle response, while performance was still impressive thanks to the NSX's relatively low 1350kg kerb weight.
This engine would continue to power all automatic NSXs until the model was discontinued.
You can read up to 3 premium stories before you subscribe to Magzter GOLD
Log in, if you are already a subscriber
Get unlimited access to thousands of curated premium stories and 5,000+ magazines
READ THE ENTIRE ISSUE
May 2020