The Last Ride
MOTOR Magazine Australia|December 2019
STRAP INTO THE 338kW/600Nm CS FOR OUR FINAL DRIVE OF THE F80-GENERATION BMW M3
EARLIER THIS YEAR, my girlfriend and I bought a puppy. Instantly our lives changed. The little brown, fluffy ball of energy brought plenty of fun and laughter, but he was a lot of work: toilet and obedience training, not to mention the scars from those needle-sharp puppy teeth. These days he's a lot calmer; he still needs plenty of discipline, but you enjoy the same reward for less effort.
Why do you care about my dog? Well, you probably don't (though he is very cute), but the BMW F80 M3 has charted a very similar course throughout its life. In its early days it was capable of delivering adrenaline-pumping thrills but could be a right handful on anything other than dry, warm, smooth tarmac. Over the years BMW has revised suspension, differential and electronic settings in an attempt to calm its overt exuberance without quelling its character. We've had the Competition, the Pure, an LCI (Life-Cycle Impulse, or 'update' in BMW-speak) and now the CS.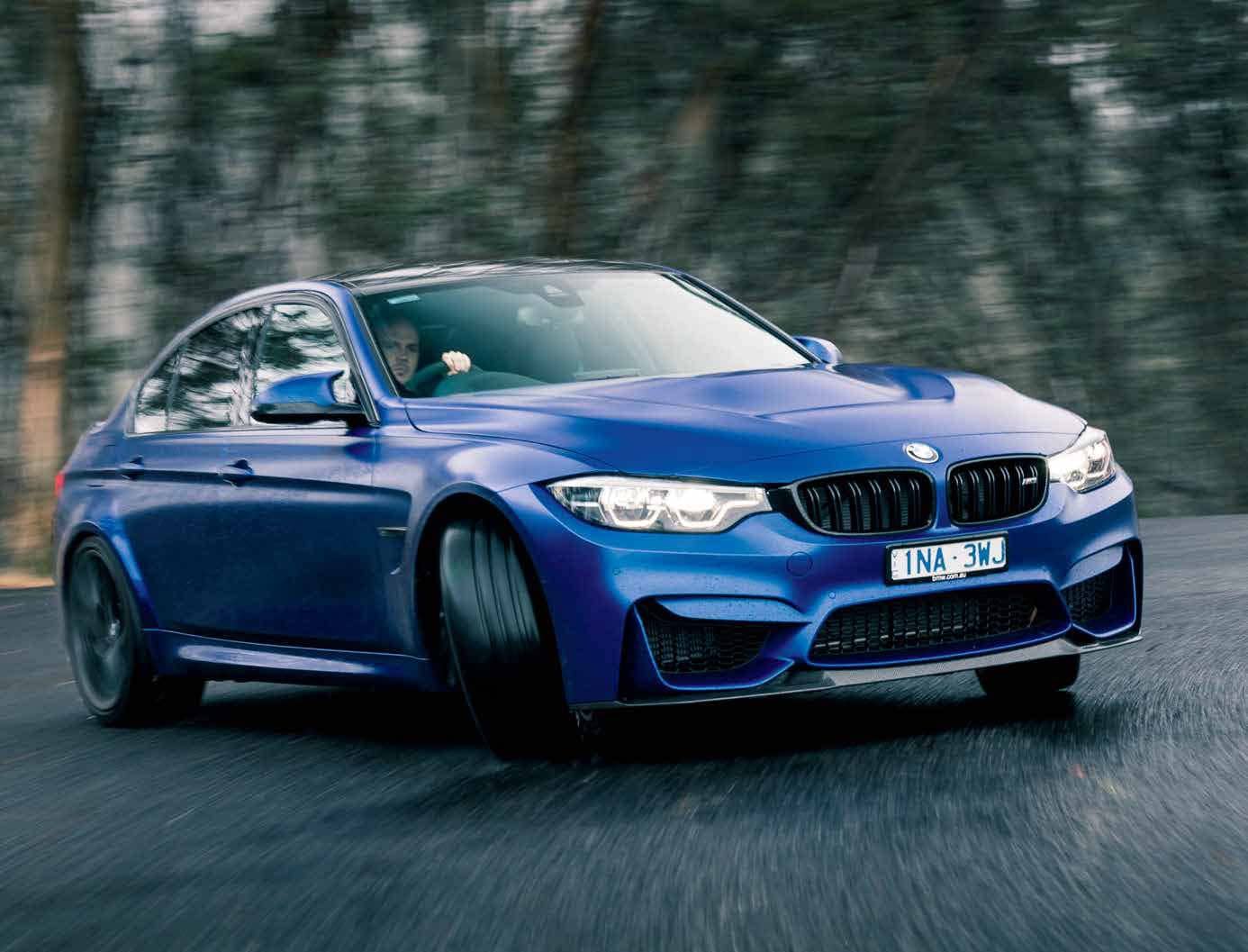 To celebrate the F80 M3, which has ceased production, we've brought the ultimate variant to one of Victoria's finest driving roads, the 15km ascent to the Mount Buller ski resort, a fantastic tarmac rally stage that also serves as a metaphor for the climb the F80 has made over the past five-and-a-bit years. It'll also provide a good indicator of where the incoming G80 M3 that adorns the cover of this issue needs to make the biggest strides.
The weather is miserable, the temperature in the low single digits and incessant rain varies in intensity between irritating drizzle and misery-inducing downpours. Not exactly the ideal conditions for a highly focused rear-driver, but the inclement elements are actually perfect for illustrating the strides the F80 has made in its lifetime.
At its launch we were presented with a very different M3, one that sacrificed rpm for huge chunks of torque, thanks to its new 3.0-litre twin-turbo six. Likewise, every measure was taken to remove any hint of slack or imprecision from the chassis: a massive carbon engine-bay brace, myriad other front-end braces, a carbon roof and propshaft, and solid-mounted fivelink rear-end. Very impressive, but on a sodden Hampton Downs racetrack and surrounding roads, the combination of the instant response and gobs of torque made for a white-knuckle affair at times, tails twitching like a kid in a sugar coma.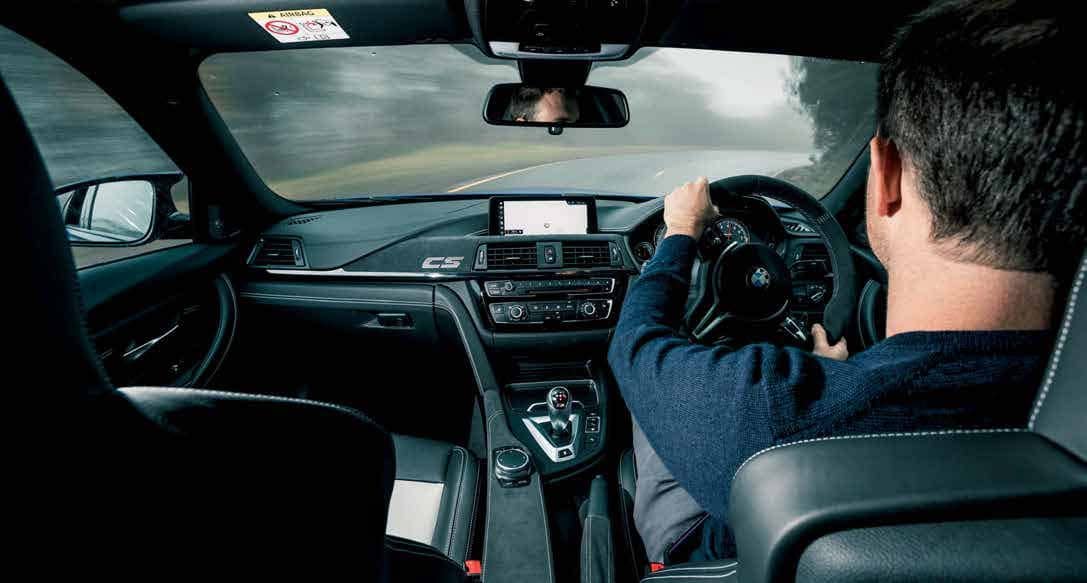 You can read upto 3 premium stories before you subscribe to Magzter GOLD
Log-in, if you are already a subscriber
Get unlimited access to thousands of curated premium stories and 5,000+ magazines
READ THE ENTIRE ISSUE
December 2019