Set To Stun
MOTOR Magazine Australia|December 2019
ELON MUSK SAYS THE TESLA MODEL 3 PERFORMANCE IS A BMW M3 SLAYER. WE'LL BE THE JUDGE OF THAT
THERE'S ONE SURE-FIRE WAY to get the Teslarati wound up like the electric motors they love so dearly, and that's to suggest that the only performance car Tesla has built to date is the original Lotus-derived Roadster. "But, but, but," they splutter indignantly, "the Model S can hit 100km/h in less than three seconds! And the Model X is the world's quickest and most powerful SUV!" Both true, but sheer speed isn't everything; the Shinkansen bullet train can travel at up to 600km/h and handles like it's on rails (which, being magnetically levitated, it's technically not), but probably isn't very engaging to steer.
In all seriousness, Tesla's mass-production efforts thus far have been extremely impressive, but are essentially everyday cars blessed with supernatural speed as a result of their propulsion systems. Once the novelty of the enormous kick in the back has faded – how long that takes will depend on the individual, but it will fade – there's little left to engage the keen driver. This is not a criticism – the Model S and X have been designed to mobilise the masses, not excite enthusiasts – but now Tesla has a car that intends to do just that.
It all started, as things in Tesla-land often do, with a tweet from CEO Elon Musk. "Tesla dual motor, all-wheel drive performance Model 3," it began, declaring a 3.5sec 0-60mph (0-97km/h) sprint, 250km/h top speed, 500km range and USD$78K price. "About same as [a] BMW M3, but 15 per cent quicker and with better handling. Will beat anything in its class on the track". Quite a statement. In terms of pure numbers, the Tesla team over-delivered on Musk's promises. The production Model 3 Performance claims to take 3.4sec from 0-100km/h, have a top speed of 261km/h and a maximum range of 560km. The local price starts at $99,554, a couple of options – $2800 for the red paint, and $8500 for the erroneously titled 'Full SelfDriving Capability' – taking our test car to $110,854.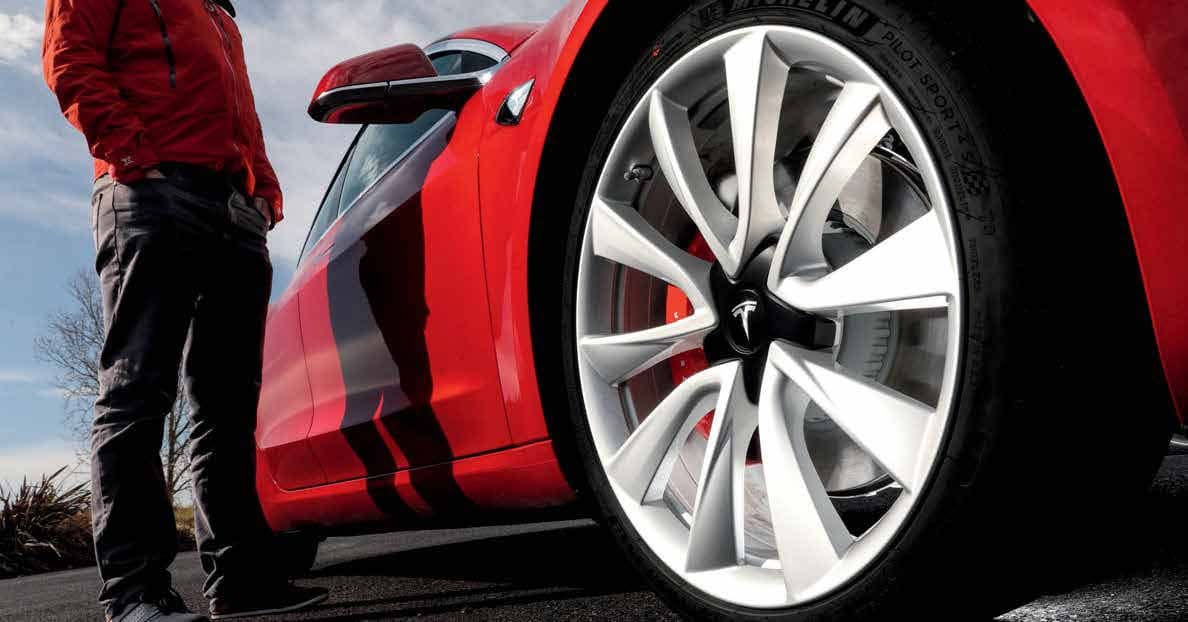 At the heart of the Model 3 Performance is a 75kWh battery pack and a pair of electric motors, a 211kW switched-reluctance unit in the rear and a 147kW induction motor in the front, each powering the respective wheels for all-wheel-drive capability. The Model 3 is virtually identical in size to a Mercedes-Benz C-Class bar a little extra width and while being battery-powered brings with it an inevitable weight penalty, at 1847kg the Tesla isn't overly obese.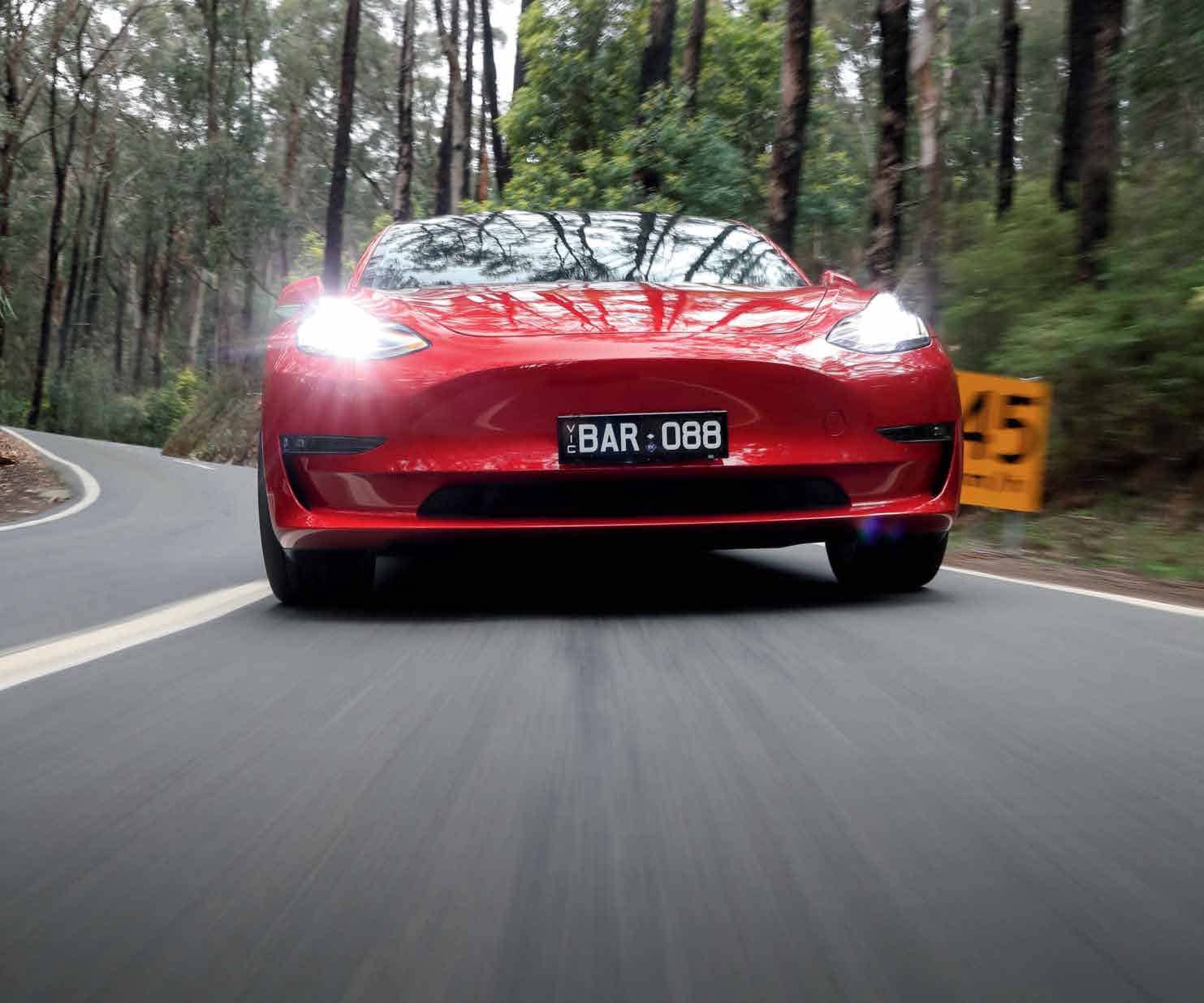 You can read upto 3 premium stories before you subscribe to Magzter GOLD
Log-in, if you are already a subscriber
Get unlimited access to thousands of curated premium stories and 5,000+ magazines
READ THE ENTIRE ISSUE
December 2019