Out Of The Mist
MOTOR Magazine Australia|June 2020
Aston Martin has pinned a resurgence on cars like the twin-turbo vantage
Do you know who Matt Becker is? The 48-year-old Englishman looks more like a school headmaster than someone with an intimate knowledge of performance cars, but Becker is Aston Martin's 'chief of vehicle attribute engineering'. This makes him responsible for how its range of cars go, stop and handle. He joined Aston Martin after 26 years at Lotus, where his late father Roger served in a similar capacity for almost 44 years from 1966-2010, and Becker Jnr was the chief architect of cars like the Series 2 Elise and Evora.
Given his resume, it's unsurprising Becker is regarded as one of the finest exponents of his craft, and to drive a recent Aston Martin is to understand why: the DB11 AMR is beautifully judged, the DBS Superleggera a fine grand tourer, and then there's the Vantage. We're a little late to the Vantage party, though not through a lack of trying. Press cars have been few and far between on local soil, but persistent badgering has finally paid off with the keys to this Solara Blue example in our hot little hands. We've persevered because the Vantage is an important car, the cornerstone of Aston's sports car range and intended to sell in much greater numbers than the more expensive and exclusive DB11 and DBS models. It occupies the same market as the Porsche 911, so it needs to be good to tempt buyers.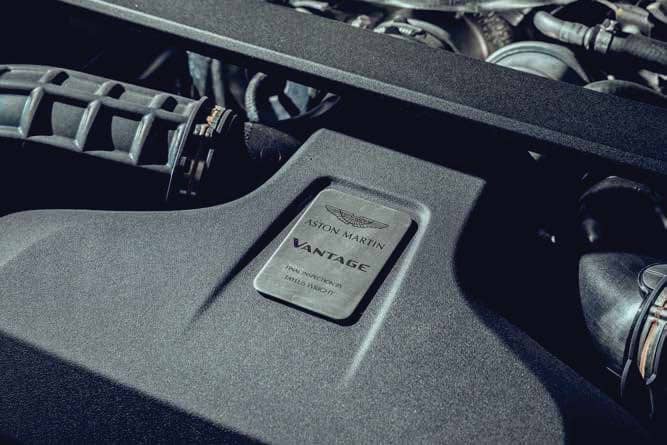 And good it is. Very good, in fact. Once again Becker's touch is apparent; yes, he no doubt has a talented team working beneath him, but philosophy (and sign-off!) comes from the top. The steering, for instance, feels beautifully natural in its weighting and rate of response. A mark of good steering is that you don't give it a second thought for it behaves exactly as you'd expect, and the Vantage sits in this category. Well, almost, as the bizarre 'squircle' steering wheel does occasionally give the mind pause, but a more conventional wheel is available. It isn't razor sharp in its responses at 2.4 turns lock-to-lock, but is the better for it, with no hint of nervousness on turn-in.
You can read up to 3 premium stories before you subscribe to Magzter GOLD
Log in, if you are already a subscriber
Get unlimited access to thousands of curated premium stories and 5,000+ magazines
READ THE ENTIRE ISSUE
June 2020