Inside The Asylum
MOTOR Magazine Australia|July 2020
We go behind closed doors at lamborghini, italy's quiet achiever – and talk to the boss about what the future holds
The earliest surviving Countach is looking better – and more original – than it has in years. Rescued from a barn in Switzerland in 2000, and brought back to Sant'Agata, chassis #001 has spent the last two decades in Lamborghini's on-site museum, which links the factory's modern entrance with the '60s original.
The museum's much better for a recent refresh, and so is the car. Originally painted red for its appearance at the 1973 Geneva motor show, it was resprayed green for that autumn's Paris salon, and has just received another coat of the same. But the big change is beyond those scissor doors. The original alcantara-covered dash and bizarre blocky seats that look like giant, slightly melted Cadbury's Dairy Milk bars (which were replaced with regular production items when the car was sold off in the early '70s) have been replicated with help of photographs from a period magazine.
It looks fantastic, though the driving position and overall total lack of comfort is as awful now as it was 14 years ago when I sat in the non-running Countach and made V12 noises to myself. Rooowwwwoooorrrrr!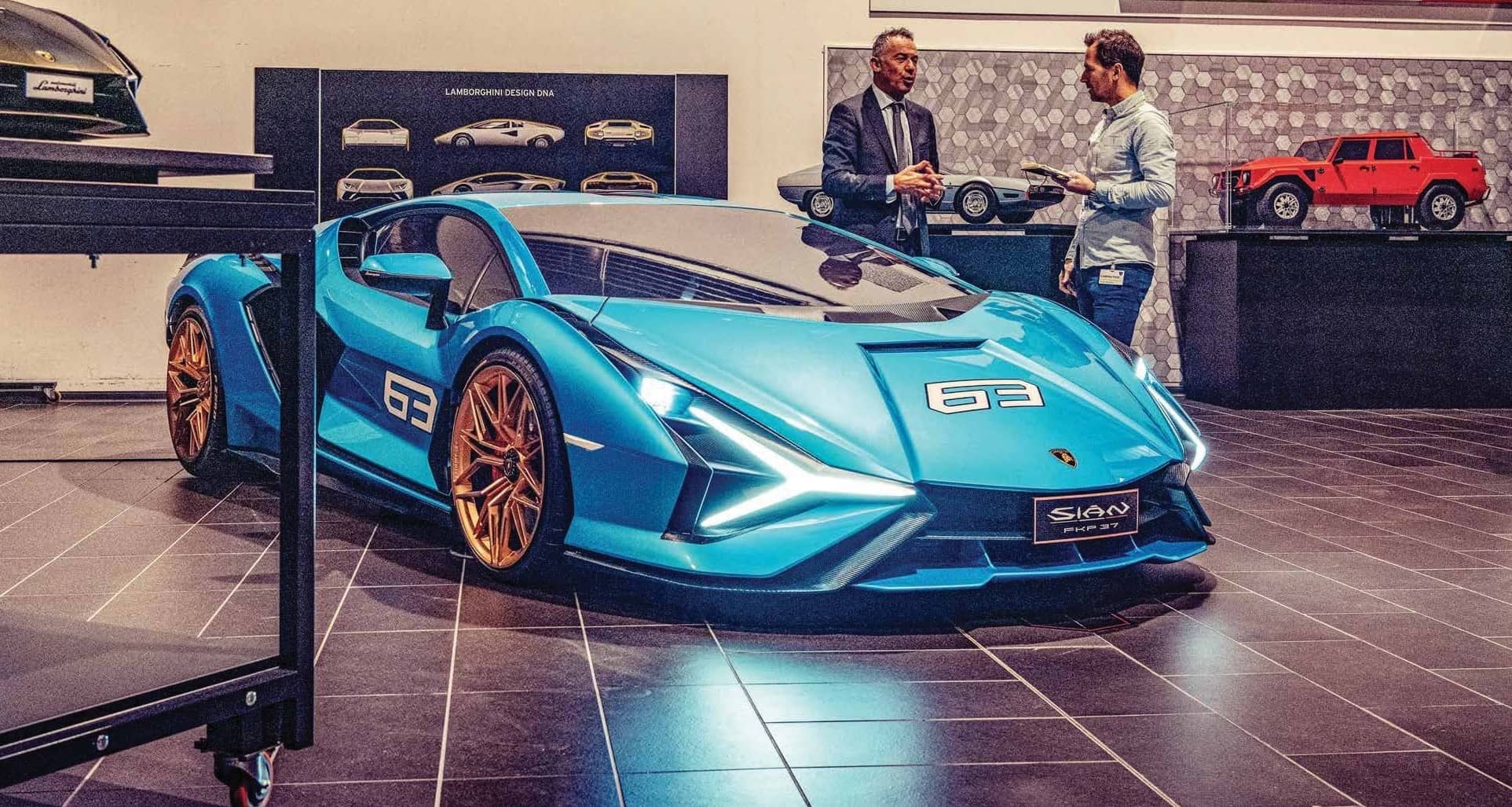 One of the many pressing questions facing chief executive Stefano Domenicali is how Lamborghini can avoid leaving it to future customers to bring their own noise. Will it be possible for Lamborghini, a company whose legend is built partly around glorious howling engines, to transition to the electrified era in a way that's true to its spirit – in sound, in style and in performance?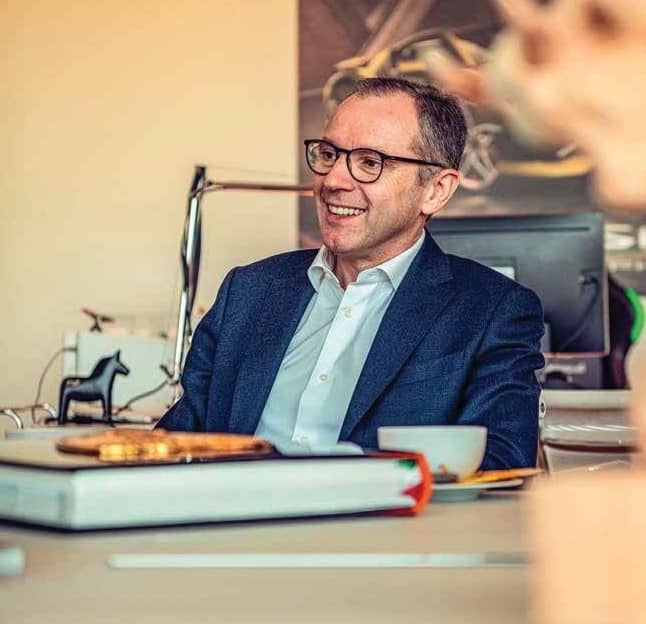 The ever-smiling Domenicali seems unfazed. After all, at the time of our meeting, 2020 was on course to be Lamborghini's best year yet. But that course has changed. As I write this, weeks after our visit, Lamborghini's Sant'Agata factory lies silent, struck dumb by the COVID-19 virus that ravaged northern Italy. A forced shutdown has temporarily halted production in what was set to be a bumper year. (It has since resumed.)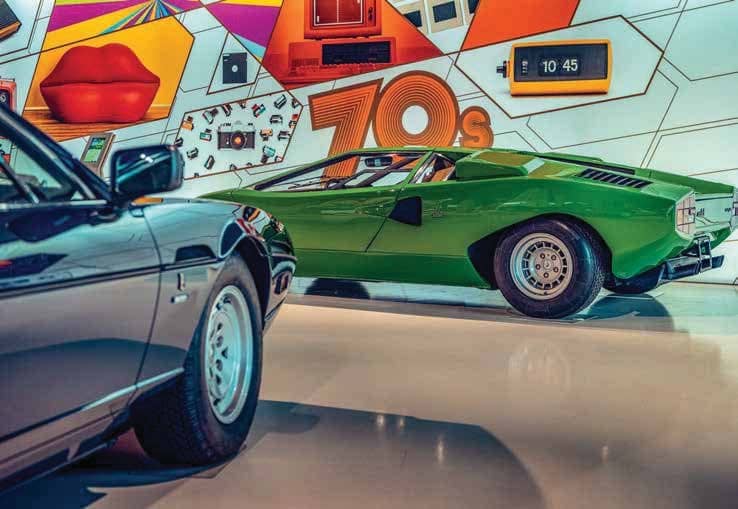 Emboldened by the introduction of the Urus SUV, Lamborghini's 2019 sales skyrocketed 43 per cent to an all-time high of 8205 units. That was the ninth consecutive year of global sales growth, built on record-breaking expansion in every region. Although the Urus accounted for nearly 5000 of those sales, both the V10 and V12 sports cars were also selling well. The smaller family, now five years old, became Lamborghini's all-time best-seller during 2019; the Huracan's predecessor, the Gallardo, took twice as long to sell the same 14,000 units.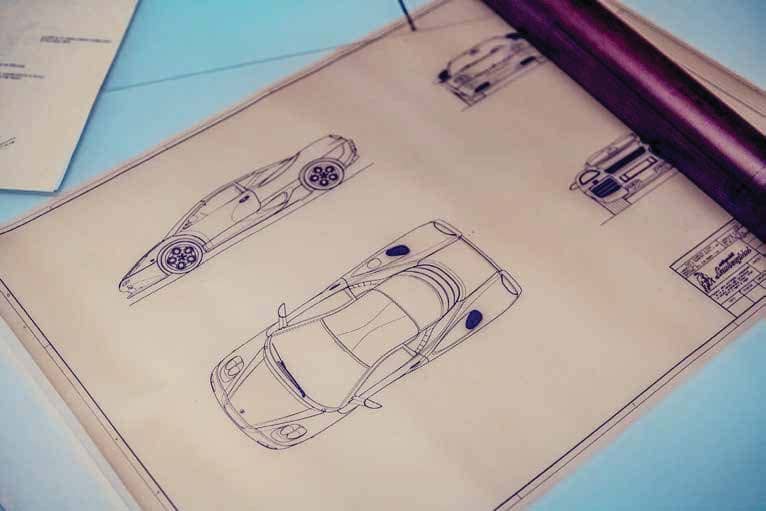 The Sant'Agata site that occupied 10,000 square metres back in 1963 takes up 160,000 today. The workforce has swollen hugely, too. In 2011 there were fewer than 1000 workers. Today there are almost 1800; 700 of them recruited in the last two years, mostly to work on the SUV.
Initially, Urus shells arrived fully painted from Audi's Neckarsulm plant, though there's now a dedicated SUV paint shop in Sant'Agata. That makes it easier to integrate Lamborghini's Ad Personam program into the Urus build process. Around 70 per cent of Aventadors and almost half of all Huracans are ordered with some kind of personalised specification, and an increasing number of Urus customers want their own look, too.
But besides catering to buyers' personal tastes, Lamborghini's dealers, whose number has grown from 110 to almost 160, are also having to get used to the previously unheard-of idea of ordering cars for stock.
"We needed to change the sales model to reflect the way the market has moved," explains Domenicali. "Some loyal customers might be prepared to wait for their cars, particularly if they want some personalisation included, but in some markets, if you can't offer a car to the customer there and then, you lose the sale. They'll move to the second coolest brand."
It's no coincidence that Domenicali's four years in charge have coincided with a massive increase in its social media presence and following to cement that 'cool' rep.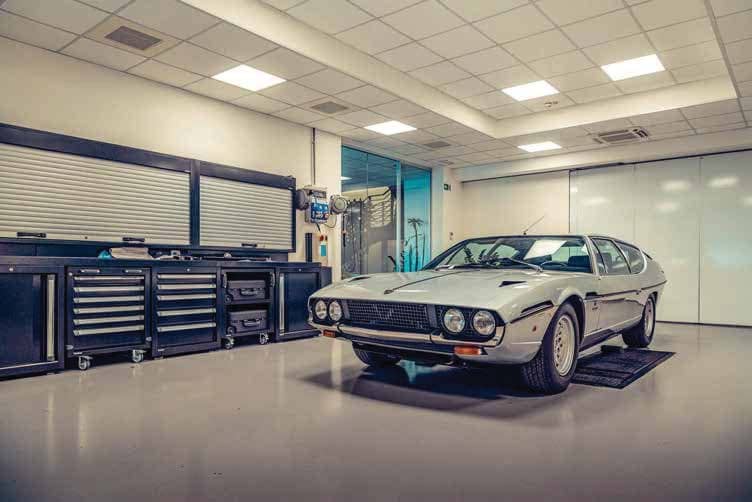 You can read up to 3 premium stories before you subscribe to Magzter GOLD
Log in, if you are already a subscriber
Get unlimited access to thousands of curated premium stories and 5,000+ magazines
READ THE ENTIRE ISSUE
July 2020