Get Bent
MOTOR Magazine Australia|December 2019
WE BLOW THE CANDLES OUT ON A CENTURY OF BALL-TEARING BENTLEYS IN THE ONLY WAY WE KNOW HOW – BY DRIVING SOME SERIOUSLY SPECIAL CARS
THIS IS QUITE SOMETHING. It's the first time that cars from all three eras of Bentley's racing history have been driven on the same bit of track, at the same time, and they've come together at Silverstone to celebrate Bentley's centenary.

Each has their claim to fame. The GT3 is Bentley's latest competition car, a state-of-the-art racer in the most competitive category of sports car racing. The old Blower is not merely Sir Henry Birkin's own car, and the one in which he led Le Mans in 1930, but the one that remains the most original of all racing vintage Bentleys. And the one that sits in the middle chronologically is the actual 2003 Le Mans winner.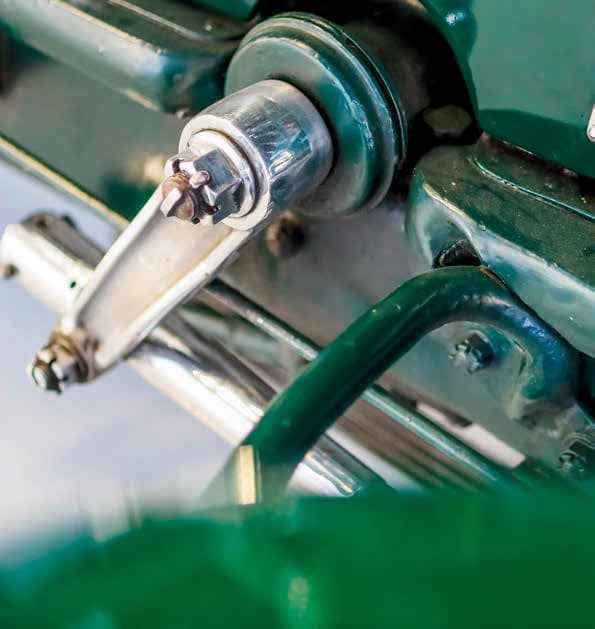 Bentley hasn't always been a racing brand – for 71 of those 100 years Bentley didn't race at all – but racing was there from the start. In fact, Bentley raced long before it got around to delivering a car to a paying customer in September 1921, and over the following decade it put Britain on the racing map. True, Bugatti and Alfa Romeo dominated grand prix racing, but Bentley's five wins at Le Mans between 1924 and 1930 announced Britain's presence on the global racing stage, a position from where the country has rarely looked back.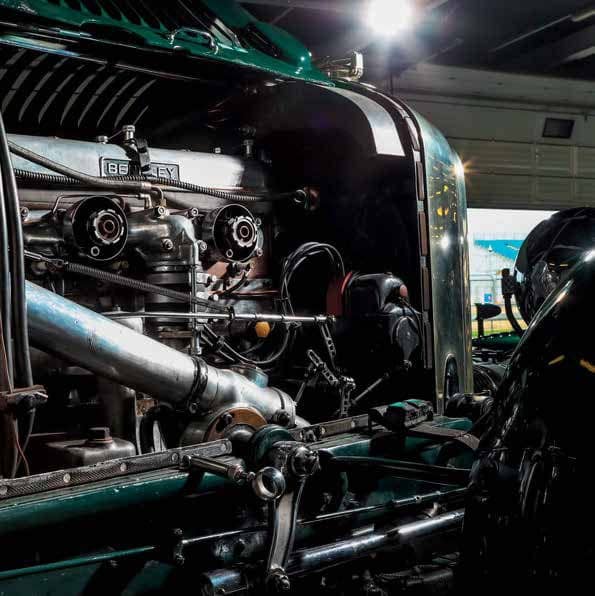 Rolls-Royce denied Bentley the opportunity to race after it hoovered up the bankrupt company in 1931. Had it been bought by Napier, as originally intended, Bentley might not have had to wait a lifetime before returning to the track. But when it did under Volkswagen ownership in 2001, the results were swift, culminating in that 2003 Le Mans win, breaking the records for both the greatest distance covered in the 24 hours and the shortest time spent in the pits. Fast and reliable: WO would have been buzzing with pride.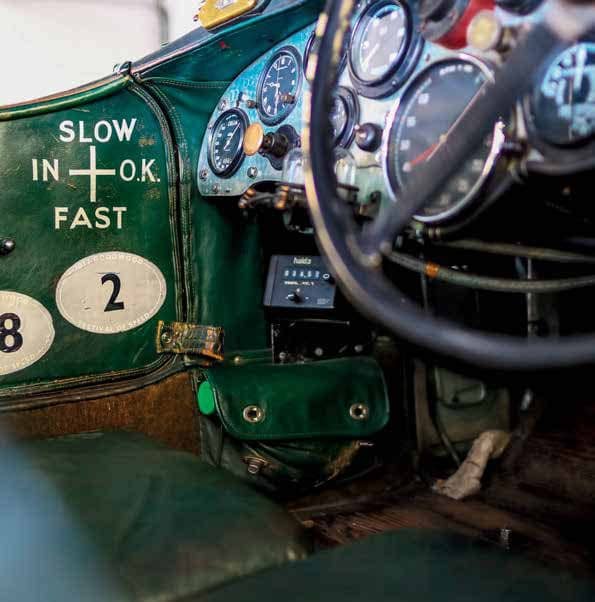 Many still regard the decision not to defend the title in 2004 as a mistake, as the car would certainly have still been favourite to win, but by then VW had spent hundreds of millions designing a new Bentley road car, transforming the factory and putting the marque back on the top step at Le Mans. It was time for the flow of money to be reversed.
How then to regard the GT3? In some respects it is Bentley's most successful racecar yet. It's the first to be sold as a racing car to private customers – although in the 1920s plenty raced their cars, including Canadian John Duff, who in 1924 took Bentley's first victory at Le Mans in his – and across five seasons the first-generation GT3 car won 45 races. And this new second-generation car is quicker still.
Bentley claims that as a factory team it never entered a race it did not have a chance of winning outright. So, glossing over its first international race – the 1922 Indy 500 in which it finished stone last – we'll move swiftly forward eight years to the other end of the original Bentley company's racing endeavours.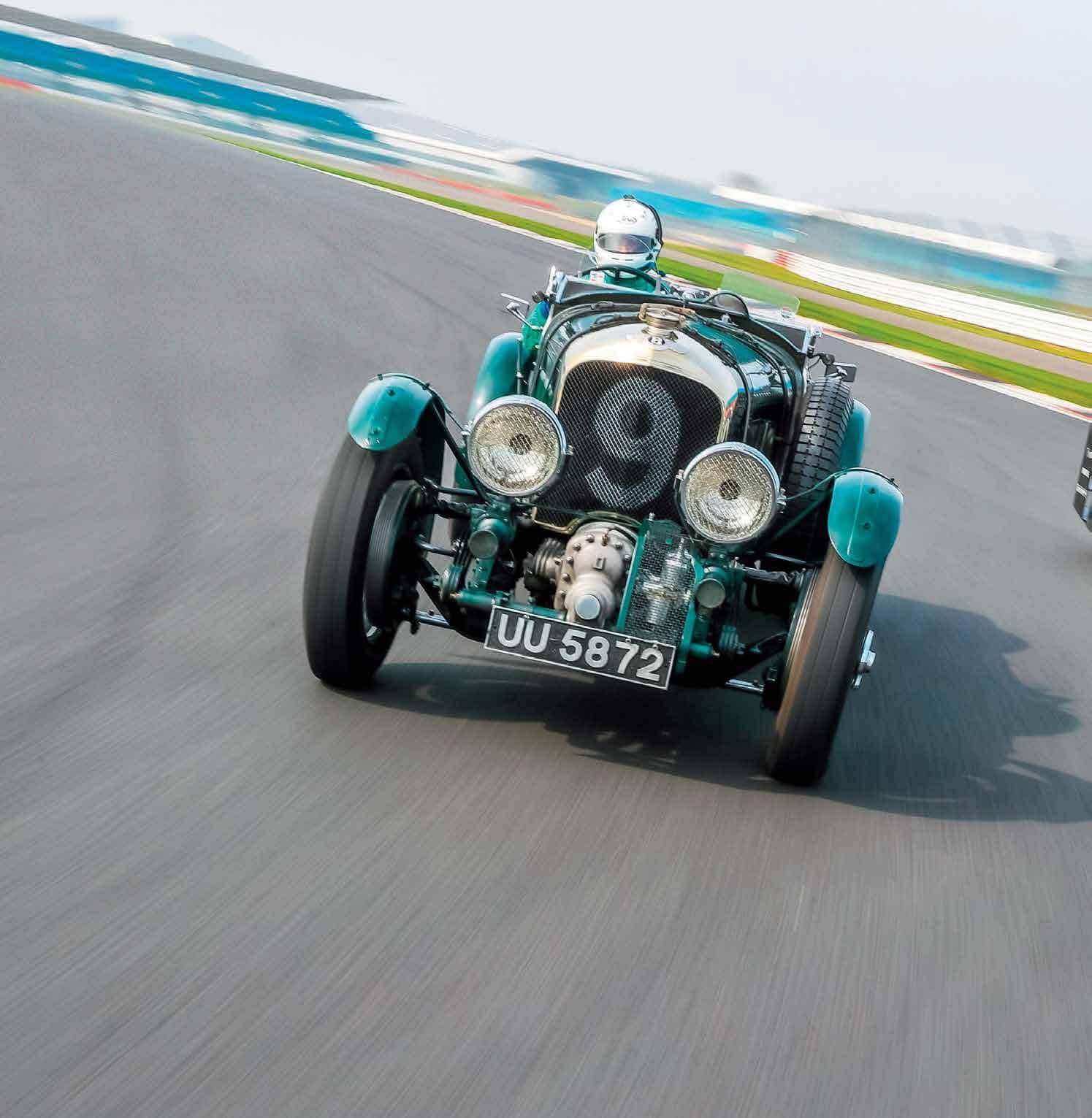 IT IS LE MANS 1930 and you are Sir Henry 'Tim' Birkin. With the money of wealthy aristocrat Dorothy Paget, you have taken the 4½-litre Bentley and fitted an Amherst Villiers supercharger. WO Bentley is livid and can be heard muttering, 'To supercharge a Bentley is to pervert its design and corrupt its performance.' It doesn't matter. WO had lost control of his company years ago and new owner Woolf Barnato, the defending Le Mans champion, is delighted.
So you are happy for your two-car private entry to unite with the three works Speed Six Bentleys against a common foe the like of which has never been seen at Le Mans – a Mercedes-Benz SSK whose 7.0-litre engine is not only larger than that in the 6.5-litre Speed Sixes, it's supercharged. Worse, driving it is Rudi Caracciola, Germany's finest driver. Your job is to break it.
You can read up to 3 premium stories before you subscribe to Magzter GOLD
Log in, if you are already a subscriber
Get unlimited access to thousands of curated premium stories and 5,000+ magazines
READ THE ENTIRE ISSUE
December 2019