CRAZY HORSE
MOTOR Magazine Australia|May 2020
DICK JOHNSON AND ROB HERROD ONCE TEAMED UP TO BUILD THE DJR 320 FALCON – AND NOW THEY'RE BACK AT IT AGAIN
I'VE ALWAYS LOVED SOMETHING that has plenty of grunt," Dick Johnson tells MOTOR over the phone, perhaps stating the obvious. This is the man who in his late 40s called a 500kW-plus Ford Sierra Cosworth his office and, thanks to a turbocharger that woke like an exploding bomb, constantly drove it on opposite lock around places like Bathurst.
But that was on track, the place where he crafted his legend in Australian touring cars – and in the hearts of Ford fans. Right now, though, we have him talking about things off the circuit and, in particular, a special edition road car known as the Ford Mustang Dick Johnson Limited Edition.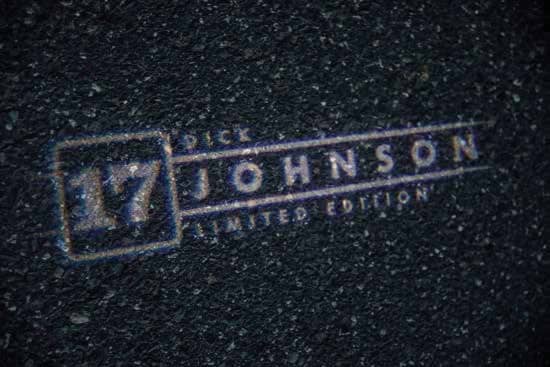 Although his CV is short in this arena, it's well known. Not fully able to get a couple of factory Falcon projects off the ground, Dick Johnson Racing went out and built its own BA Falconbased special edition back in 2004 known as the 320. Lauded for balance and refinement, it intended to lure the high-end HSV buyer, but in the end only 25 were made.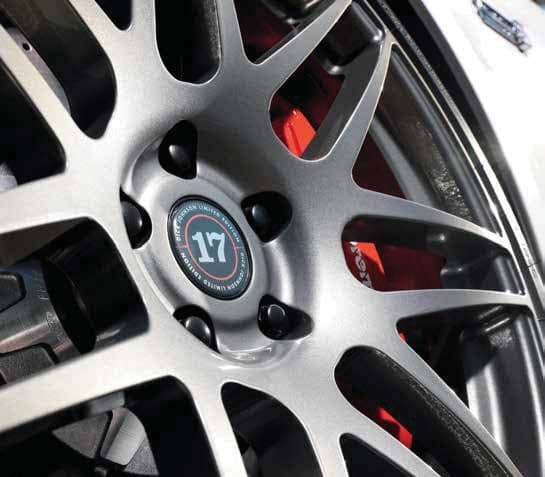 While hindsight might view that low production run as somewhat of a failure, today such exclusivity has been placed at the centre of the Mustang DJ LE (our abbreviation, not Johnson's). "We thought initially we'd do 17," Johnson says, referencing his famous race number, "but [we had] an opportunity to increase that to 30." Buyers were signing up before they had so much as seen the car. Even at $180,000 each.
Why would anyone feel compelled to spend almost three times the price of a standard Mustang? Well, besides the rarity of road cars from the now 74-year-old Queensland racing legend, or his Supercars racing team's recent domination with a Mustang, it might have something to do with the key players behind the project.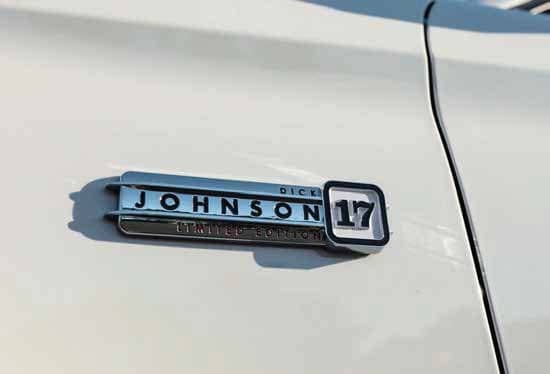 On one hand there was Ryan Story. He's the local head of DJR Team Penske and someone who Johnson personally credits with "putting the procedures and financial aspect together", adding "it's not just a matter of getting a Mustang and hotting it up, there's a lot of other organisations that go into it, with putting all the bits and pieces together".
But on the other hand, when you do need to hot up a Mustang, there's Rob Herrod. Herrod Performance was the other architect behind the DJR 320's package all those years ago. That, along with his work on the right-hand drive Mustang program and his close relationship with Ford and its performance parts suppliers, made him the only choice. But the gang wasn't back together just yet.
Originally Herrod had to avoid the opportunity since he was occupied with another important one for Ford Australia. "I was working away confidentially with Ford on [Mustang] R-Spec," Herrod tells us. "I couldn't let anyone know I was working on R-Spec and had no time to work on a limited-edition Dick Johnson Mustang. So I had to keep diverting the question of 'when are we going to do a road car?'"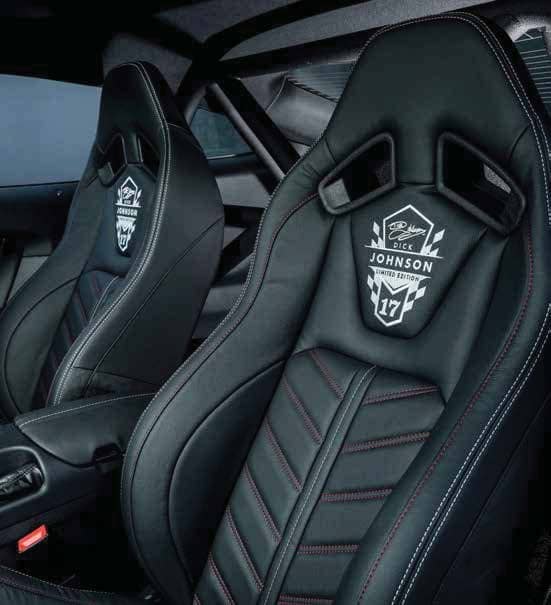 It was only when the Mustang R-Spec project eased its demand on Herrod's focus that he could begin envisioning what sort of car to build for Johnson. In a way, while the R-Spec originally hindered the project, its existence guided the concept. Both men knew the DJ LE could not compete with the R-Spec on price, and luckily Ford had no plans to build a right-hand drive Shelby Mustang GT500 anytime soon. The sky became the limit.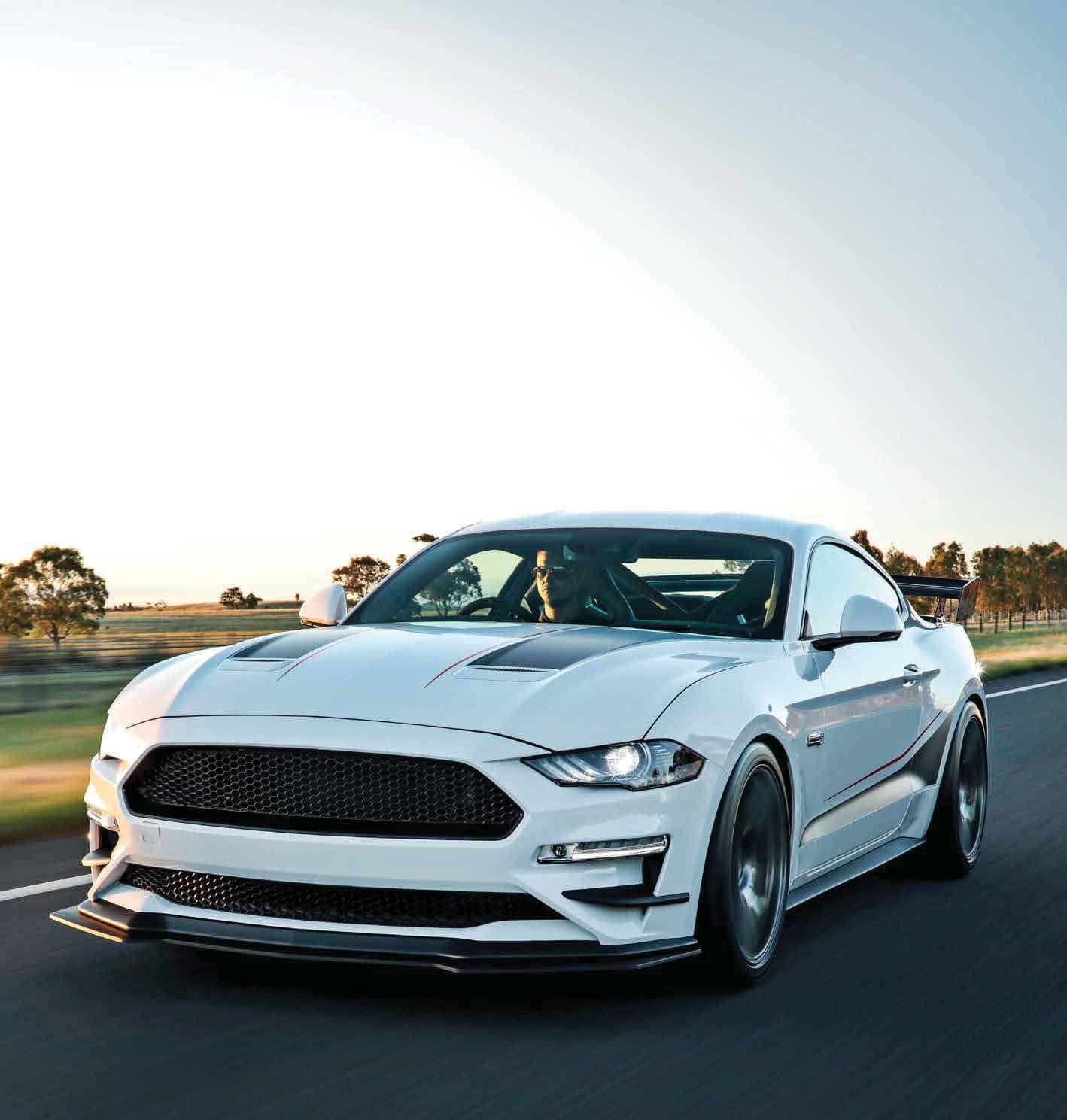 04 DONK DETAILS
1. FUEL SOURCE
The engine features new timing chain guides to handle the heady rpm it can muster, while each car is 'tuned exclusively to run on Shell 98 RON V-Power' - a team sponsor of DJR Team Penske
You can read up to 3 premium stories before you subscribe to Magzter GOLD
Log in, if you are already a subscriber
Get unlimited access to thousands of curated premium stories and 5,000+ magazines
READ THE ENTIRE ISSUE
May 2020