JIM VERUSCHKA and the NEW CAT
Jaguar Magazine
|
Issue 203
Jim Graham was privileged to conduct the first public drive of an XJ6 in August 1968. It was a factory publicity pre-production car still in camouflage and it remains in good condition fifty-two years later.
The car Jim drove was a 2.8 litre XJ6 and is the nineteenth of the first twenty Jaguar XJ6 launch vehicles. This one was seen in the brochures and frequently in magazines and newspapers.
Jim Graham, with his publicity and engineering hats on, was responsible for Jaguar road test cars from 1966-74 and completed this unique XJ6 publicity and road test project, with and without the camouflage kit, in August 1968. It is one of around 19 or 20 preproduction cars built by Ted Brittain and his team in the Assembly Development Shop, next to the paint shop. Jonathan Heynes helped with that and road testing.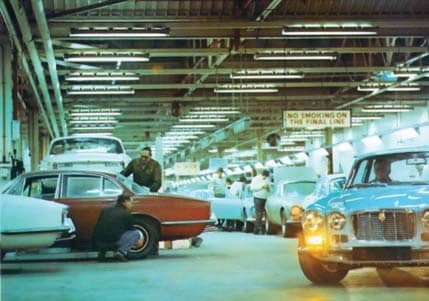 THE VERY WELL REGARDED ENGLISH PHOTOGRAPHER
Graham Finlayson, who started on the Southampton Echo newspaper, worked on the English Daily Mail and The Guardian, protected his magnificent legacy in the Guardian News and Media Archive. Based on what the photos published here show, Finlayson followed former Jaguar Technical Apprentice Jim Graham on the brand new and coveted XJ6 pre-launch excursion in mid-1968. He captured how it changed perspective with crude camouflage elements, and how the engineer checked temperatures and fluids, made regular visual checks in the engine compartment and inspected the underneath of the car for potential problems. They travelled from England to France, then south west to remote northern Spain and their base in León. From there they could easily access the village of Paradilla. He photographed the car passing a herd of churras in Sahag'n; on the banks of the Ricobayo reservoir in Montamarta, just north of Zamora; in front of a mule cart in an undetermined place which perhaps could also correspond to Zamora lands and, finally, turning in an urban curve where a melonera sits selling her wares. The writer Juan Carlos Pajares, based in Paradilla in 2020, has praised the magnificent quality of those images and their high testimonial value. The road to town had been opened just the year before, and as you can see, the sign lacks a number, he appreciates and also looks at the archaic typology of the bridge. The recovery of these unique photographs has awakened an idea of mounting an exhibition of that Spanish Gordian village.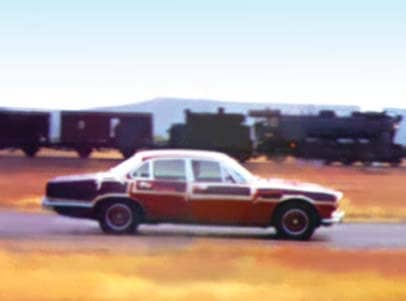 Can you imagine the scenes in 1968?
The camouflaged prototype Jaguar on the unpaved roads of the León mountains was one of the flagships of Sir William Lyons' empire.
You can read up to 3 premium stories before you subscribe to Magzter GOLD
Log in, if you are already a subscriber
Get unlimited access to thousands of curated premium stories, newspapers and 5,000+ magazines
READ THE ENTIRE ISSUE
Issue 203