What's a Throwout Bearing? We Tell You Here!
HOT ROD Explains What a Throwout Bearing is and How it Works
Technically speaking, the correct terminology is release bearing, as in clutch release bearing. When considered in those terms, it's easier to imagine what this component is and what it does. The throwout bearing is the last piece in the series of components that comprises the clutch linkage, from the pedal to the clutch assembly, inside the transmission bell housing. It is a bearing, meaning that it allows interaction between a moving surface and a stationary surface. Just like wheel bearings allow movement of the spinning wheel hub around the non-moving spindle, the throwout bearing is the component that comes between the clutch pressure plate, which is spinning when the engine is running, and the non-moving clutch fork—or the hydraulic slave cylinder typically found in newer cars. Though there are a few different ways a clutch can be actuated, mechanical or hydraulic, the function of the throwout bearing is the same. It connects moving and non-moving parts.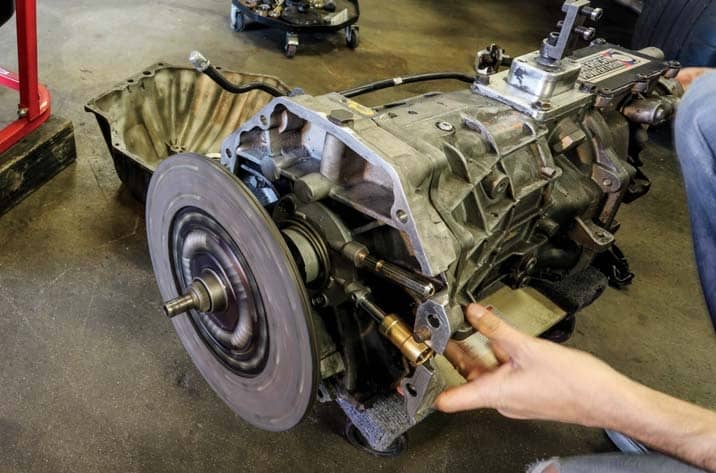 01 In a clutch assembly, the pressure plate is bolted to the flywheel and is rotating whenever the engine is running. The friction disc slips over the splines of the transmission's input shaft and only turns when the drive wheels are turning.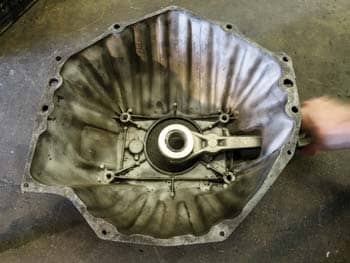 You can read up to 3 premium stories before you subscribe to Magzter GOLD
Log in, if you are already a subscriber
Get unlimited access to thousands of curated premium stories, newspapers and 5,000+ magazines
READ THE ENTIRE ISSUE
November 2020