The Lokar/Street Rodder Road Tour '34 Ford
Hot RodAugust 2020
Precision Hot Rods Builds A Three-Window Coupe For the 2020 Road Tour
When Street Rodder magazine introduced the Road Tour program in 1996, the goal was to prove a street rod built almost exclusively with aftermarket components could be fun to drive as well as safe and reliable. Lobeck's Hot Rod Shop in Cleveland, Ohio built the car for that first event. It was a blue 1934 Ford three-window coupe with white racing stripes and came to be known as The Skunk. The coupe racked up more than 24,000 miles in its first summer on the road. Since that inaugural event, a new Road Tour car has been built each year with total mileage now in excess of 500,000 miles, proving our original premise was valid.
For the 2020 Lokar/Street Rodder Road Tour, a program now in its 25th year, we returned to our roots and commissioned Precision Hot Rods and Fabrication in Macedonia, Ohio, to build a contemporary version of that first '34 Ford coupe. Precision's partners, Danny Tesar and Larry Brunkala have long been known for creating exceptional street rods, in fact, Tesar and painter Mark Mindzora worked on the first Road Tour coupe.
For reasons that aren't entirely clear, Ford referred to both '33 and '34 Fords as Model 40s, and while the 2020 coupe has been identified as a '33 by virtue of the hood and grille shell, the Redneck Street Rods' fiberglass body is actually a replica of a '34. For the duration of this build, we'll refer to the car as a '34 Ford with a '33 front end. The car is titled as a '34. While there are many subtle differences between the two years, one of the most obvious is found on the doors of the closed cars—'34 doors have a small extension at the back of the window openings that allowed the glass to slide backward slightly for ventilation—a feature '33 Fords lack.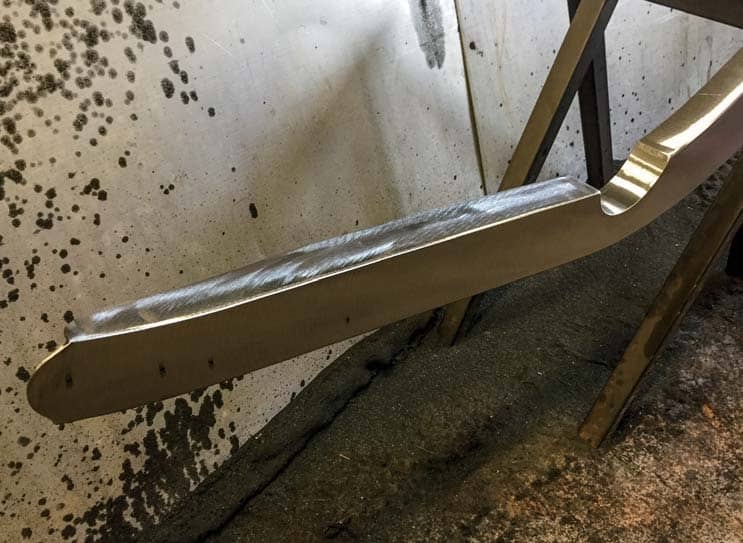 Precision began construction of the new car by fabricating the frame and X-member. They added front suspension components from Pete & Jake's along with a Flaming River steering box. In the rear is a Pete & Jake's triangulated four-bar locating a John's Industries 9-inch Ford axle housing with QA1 coilovers. The drivetrain will consist of a Windsor engine backed by a Gearstar overdrive automatic transmission. We will document the complete build and portions of the car's road trip in subsequent issues of HOT ROD, so stay tuned, there's plenty more to come.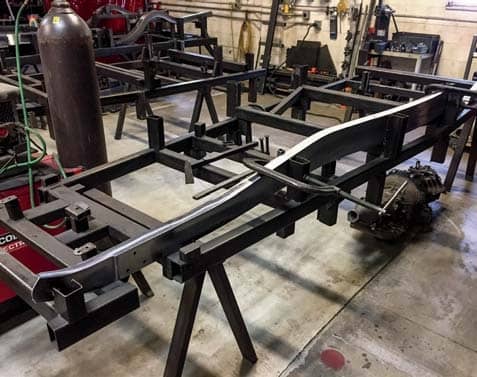 You can read up to 3 premium stories before you subscribe to Magzter GOLD
Log in, if you are already a subscriber
Get unlimited access to thousands of curated premium stories, newspapers and 5,000+ magazines
READ THE ENTIRE ISSUE
August 2020