Take Five With Moonshine Runners, History, and Their Cars: Looking Back at Junior Johnson
Hot Rod|May 2020
Hero is Junior Johnson. Yes!" published in his book The Kandy-Kolored Tangerine Flake Streamline Baby, Junior Johnson, 1931–2019, was the prototypical NASCAR hero.
We're all aware NASCAR started as a place for the illegal liquor (moonshine) runners in the Southeast to compete against each other on racetracks instead of windy, dirt mountain roads. Junior began as a legit 'shine runner until "Big Bill" France convinced him to drive his 1940 Fords and other liquor cars at his events.
Junior was instantly one of the initial stars of the series, winning 50 NASCAR races in the 1950s and 1960s, and going on to run his own team with drivers including Darel Dieringer, LeeRoy Yarbrough, Cale Yarbrough, Bobby Allison, Darrell Waltrip, Neil Bonnet, Terry Labonte, Geoff Bodine, Sterling Marlin, Jimmy Spencer, and Bill Elliott, all of whom are household names today. Junior was a gentle giant that you didn't want to mess with on the track or off, and was so popular that President Ronald Reagan pardoned him for his 1956 moonshining conviction (for which he did a year in prison).
Back in 2005, HOT ROD did a story on the 'shine-running cars of Junior and his lifelong friend Willie Clay Call, and here are some excerpts. RIP, Junior, you were truly one of a kind.
-Rob Kinnan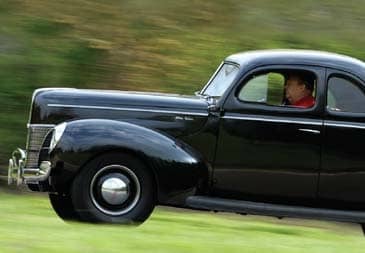 From the October 2005 issue of HOT ROD:
Like old thoroughbreds in their stalls at a racing stable, the aging moonshine-hauling cars of Willie Clay Call sit at the ready in the garage next to his home in the Appalachian foothills of Wilkes County, North Carolina. Their rear suspensions are still ultra-stiff and ready to conceal the weight of more than 100 gallons of white lightning that the cars would haul out of the foothills to Winston-Salem, Lexington, or other points east.
They wait for loads that will never come from creek-side stills that no longer exist. The customers are gone, too. The moonshine culture is dead—killed not so much by the persistence of law enforcement as by the spread of legal liquor and ABC stores into previously dry Southern states and counties. The backwoods still, an American tradition that predates the founding of the United States, has all but disappeared from the ravines and hollows of the southern Appalachians.
Most of the old moonshiners are now up there in years. Call is 65. His lifelong friend Junior Johnson is 74. They could still stir the mash if push came to shove, but making bootleg liquor is some of the hardest work a man can do. Even if the market still existed, they have long since lost the need to bother. But they did quite well for themselves in the underground business, despite the cars that were confiscated, the stills that were blown sky-high, and the pieces of their lives lost to prison terms."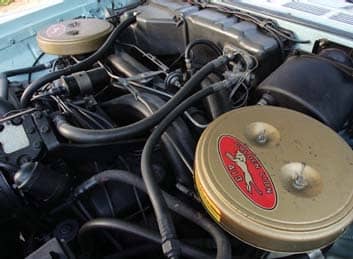 You can read up to 3 premium stories before you subscribe to Magzter GOLD
Log in, if you are already a subscriber
Get unlimited access to thousands of curated premium stories and 5,000+ magazines
READ THE ENTIRE ISSUE
May 2020