Shop Talk: How to Check Piston to Valve Clearance
Hot Rod|June 2020
In all but the most mild engine builds, taking extra time to check piston-to-valve clearance is good insurance. In any four-cycle gasoline engine, there is one point in the combustion event where the piston and valves can be very close to each other—at top dead center (TDC) of the exhaust stroke.
At that point, the exhaust valve is closing while the intake valve is just starting to open in what's known as the overlap phase of the cam timing. Depending on cam timing, valve lift, rocker-arm ratio, combustion chamber shape, and piston crown design, it's possible that the valves can touch the top of the piston as it reaches TDC on the intake stroke. In this automotive version of clash of the titans, the valves will almost always lose. If they hit the piston, you'll be lucky to get off with just a bent valve stem.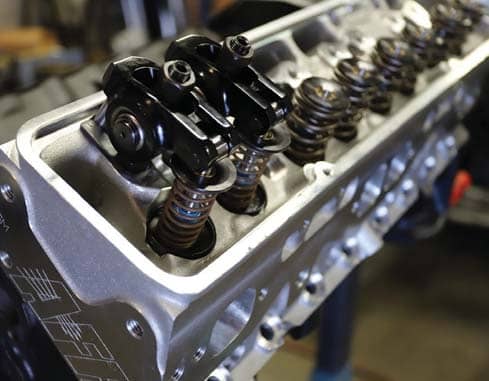 01 To check the clearance, it's better to remove the valve springs and install a set of low-tension checker springs. That way, you're not compressing the hydraulic lifters (if used), possibly resulting in an inaccurate measurement. Place a piece of modeling clay or Silly Putty on the top of the piston, then bolt the cylinder head to the block.
You can read up to 3 premium stories before you subscribe to Magzter GOLD
Log in, if you are already a subscriber
Get unlimited access to thousands of curated premium stories and 5,000+ magazines
READ THE ENTIRE ISSUE
June 2020