How To Repair Your Dash and Flock the Top!
Flocking is a simple, DIY process that adds a custom touch that is highly functional.
01 You've likely seen it on the dashboard of many race cars, though you may not have known what it was called. That suede-like treatment is done by a process called flocking. It's a simple, do-it-yourself process that yields a custom touch, but it is also functional. The reason you'll see many race cars with flocked dashboards is because the flocking virtually eliminates glare in the windshield caused by sunlight reflecting off the dashboard. There are other ways to create this look, of course. You could apply real suede or Alcantara (the brand name of a synthetic microfiber material) upholstery to the dashboard, but that may be beyond the skills of the average enthusiast. Flocking is as easy as applying a liquid adhesive, spraying on the flocking fibers, and letting the part dry for a day. It's not very expensive, either.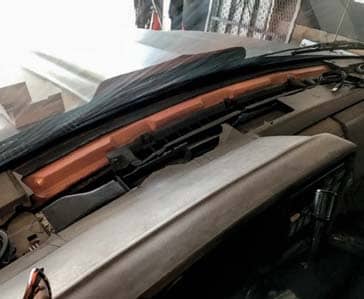 02 We applied flocking to a GMT400 pickup dashboard we plucked from the junkyard. It's destined to replace the sun-damaged piece in our 1993 GMC Sierra, but before installing it, we decided to change the color and to add flocking to the top. The process is pretty basic.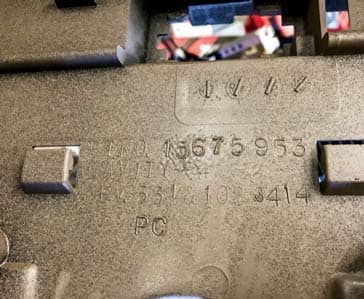 03 Several different types of plastics are used by the automotive industry, and certain chemicals and coatings might not be compatible with them. Most plastic pieces have identifying codes on the back or inside of the part. Our dashboard has the code "PC" molded into the manufacturing pad on the back. A quick search of the Internet verified our suspicion that this stood for polychloride. Likewise, the bezel surrounding the gauge cluster is marked with PPO polyphenylene oxide.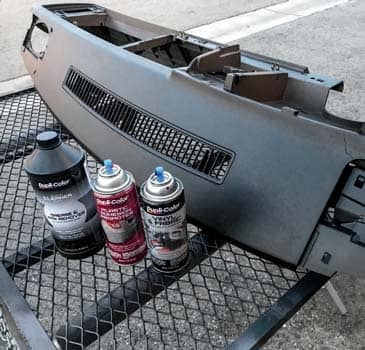 04 Armed with the knowledge of what materials we were working with, we contacted Dupli-Color for guidance on what products to use. They recommended their Wax and Grease Remover, Adhesion Promoter, and Vinyl and Fabric coating to safely accomplish the color change we wanted.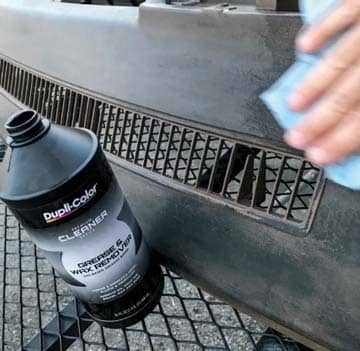 You can read up to 3 premium stories before you subscribe to Magzter GOLD
Log in, if you are already a subscriber
Get unlimited access to thousands of curated premium stories, newspapers and 5,000+ magazines
READ THE ENTIRE ISSUE
November 2020