HIDDEN & FORGOTTEN
Hot Rod|July 2020
Hidden since 1974, Ronnie Belletieri's 1969 Dodge Daytona is set to undergo a full OE restoration.
People really dig reading about and looking at old cars pulled from barns. Even if you're not a hardcore gearhead, the idea of finding something stashed away that is worth a few bucks has a universal appeal. If you're dialed into the whole car thing you appreciate them even more, but the expectation is that at some point the well will eventually run dry on these finds. We're not quite there yet, and like clockwork, they keep surfacing at a steady rate. Even if they've never seen the inside of a barn, they are by default lumped into the barn find category. We'll just cut to the chase at this point and tell you that the 1969 Dodge Daytona that you're looking at is a barn find that has never seen the inside of a barn—and that's a really good thing.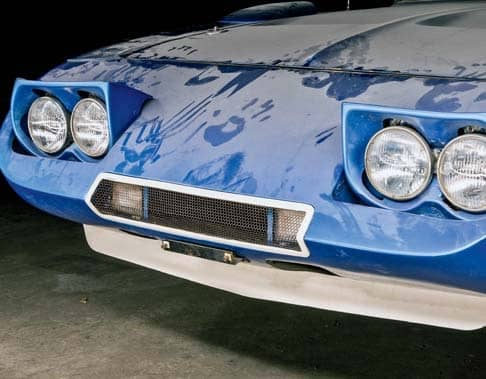 The accepted production run for 1969 Dodge Daytona's is 503 domestically, so on a desirability scale they're right up there. The sole reason for their existence was a result of the NASCAR homologation process in 1969. If they wanted to race them, Chrysler had to produce 500 road-going examples. In civilian trim there were only two flavors available under the hood. The standard engine was the 440 Magnum rated at 375 horses, and the extra cost 426 Hemi rated at 425 horses. Either of those mills could be ordered with a 727 Torqueflite automatic or an A-833 four-speed. Because these were extremely low production vehicles with a single purpose, Chrysler contracted Michigan-based Creative Industries to do the final assembly. Brand new 1969 Dodge Charger R/T's were loaded up and sent to their facility, and once there had the nose, rear wing, and rear window plug installed, and a quick splash of paint applied to blend it all into the existing color. That's where this Dodge Daytona was born. It was wearing Dark Green Poly paint, a white bucket seat interior, and a rear white-stripe, and that's how it was shipped to its final destination sometime in 1969.
You can read up to 3 premium stories before you subscribe to Magzter GOLD
Log in, if you are already a subscriber
Get unlimited access to thousands of curated premium stories and 5,000+ magazines
READ THE ENTIRE ISSUE
July 2020