Family Tradition
Hot Rod|December 2019
A Father's '57 Chevy Drag Car Inspired A Couple Of Car-Crazy Brothers
If there is anything that we've learned in the past 100 years or so, it's that cars play a large role in creating a priceless bond between a father and son, a couple of brothers or a group of friends. It could be something as simple as a clapped-out Mustang or something as wild as a Bonneville car, but the shared interest among family members is what keeps this car lifestyle going for generations. One of the most solid representations of this philosophy is Ray Portman and his 1957 Chevrolet Del Ray drag car. Sure, it's one of many in a resurgence of drag car survivors, but it offered an excellent benefit to the Portman family, and it certainly has a story worth telling.
Portman is a longtime resident of Louisville, Kentucky and he has owned the car for more than 40 years. It was originally based out of the Columbus, Ohio area and raced at National Trail Raceway in the late '60s and early '70s. The car ran in the Super Stock ranks and came up for sale when it became outdated and uncompetitive. Portman's best friend, Bobby Jones worked at National Trail and took notice of the car, which was Sierra Gold at the time. Jones jumped at the chance to buy the car that he had admired for years, and of course made a few changes to make it his own. When Jones moved back to Louisville, he and Portman became partners on the car. They ran at tracks like Ohio Valley, Beech Bend Raceway Park, US60 and other tracks in the area.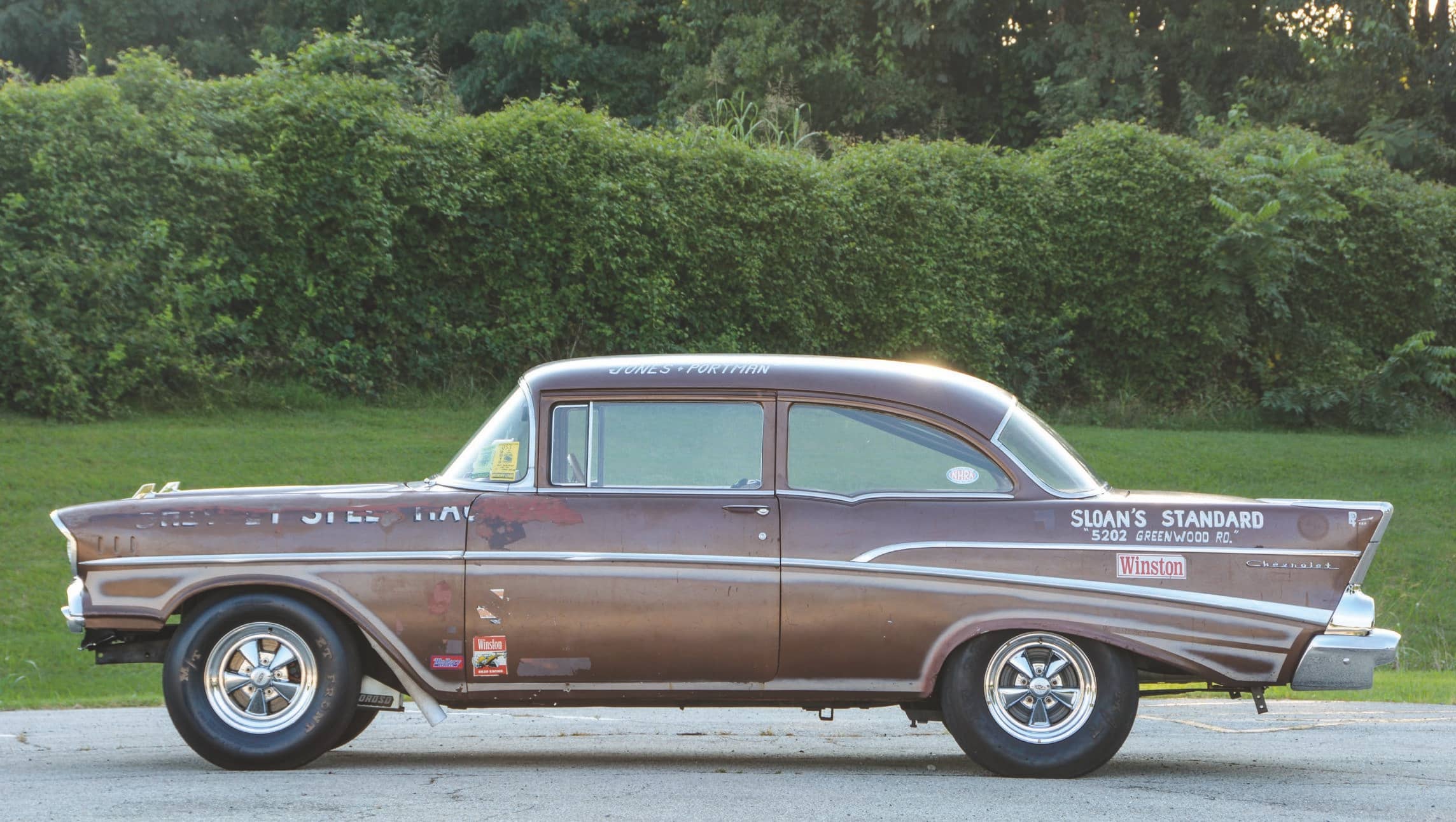 During those years, it wasn't a high-buck operation, but it was a lot of fun for the two friends, who grew even closer because of the drag racing fever. Unfortunately, Jones passed away unexpectedly and Portman became sole owner of the car. He continued to successfully bracket race the car, hanging up his helmet at the end of the 1984 drag racing season. As local tracks began to suffer and eventually close, Portman's interests began to transition into street rods and customs. At this time, Portman's sons, Mark (better known as Meatball) and Steve (better known as Weasel) were already crazy about cars, but this old Chevrolet is partially responsible for their addiction to hot rods.
You can read up to 3 premium stories before you subscribe to Magzter GOLD
Log in, if you are already a subscriber
Get unlimited access to thousands of curated premium stories and 5,000+ magazines
READ THE ENTIRE ISSUE
December 2019