Cool It!
SOMETIMES THE SOLUTION IS A BIGGER RADIATOR, NOT JUST A BETTER ONE.
The more power you make, the more heat your engine generates. A stock radiator is fine for a stock engine, but add power, and eventually that radiator can't shed the heat as fast as the engine makes it.
Of course, adding a bigger radiator or larger fans to your car can help you tackle the problem, but at some point, it's limited by the opening on the stock core support. That's because the opening on the core support was for a stock-sized radiator. There was room for a bigger one, but for factory mills a bigger one wasn't necessary.
Rather than just tackle a bigger radiator AutoRad opted to address the core support as well so they could go as big as possible on the radiator side of the equation. Follow along as we see an inventive way to tame all that heat from your hard-driven, high-horsepower engine.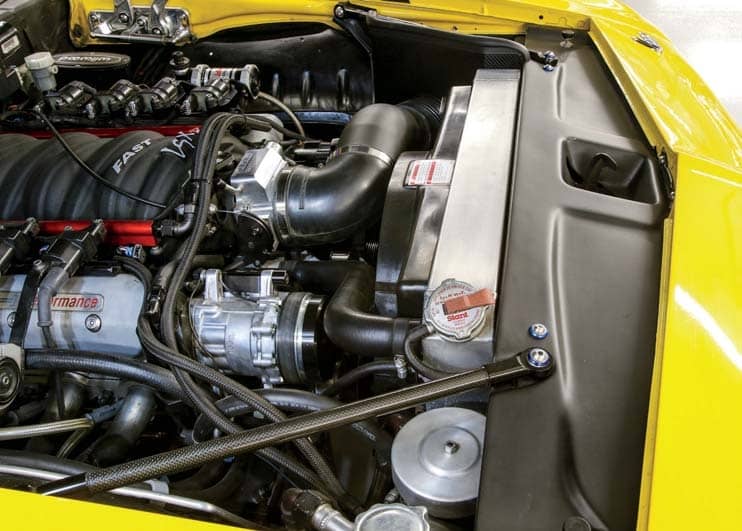 01 Efrain Diaz is running a built-up LS7 in his 1969 Camaro, and on extended track sessions or when idling a long time on a hot summer day, his cooling system was unable to keep up with the engine heat that was being generated. The single fan system would have an even harder time with A/C added to the mix. Lastly, the system was very tight to the front drive system, making even something simple, like a belt change, a pain.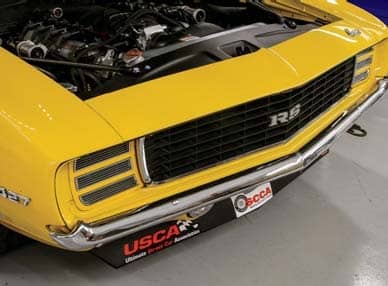 02 The new AutoRad system had its own specialized core support, which means that unlike a traditional radiator swap we needed to blow apart the front of the Camaro. While this kit was for a Camaro, they make systems for quite a few cars and trucks.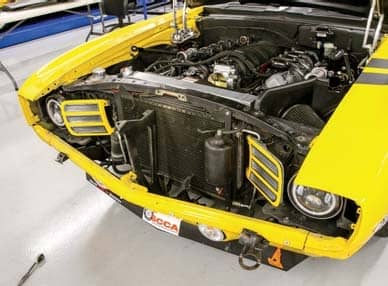 03 On our RS Camaro the mechanism for the doors and the headlight buckets attach to the core support, so we unbolted them and let the doors hang out of the way rather than disconnect all the wires.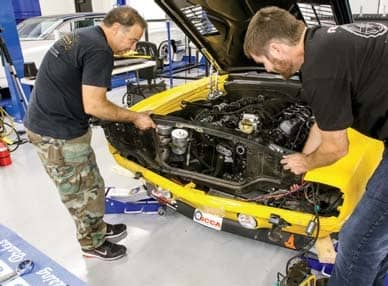 04 Once the old radiator was removed and everything was unbolted from the core support, we could unbolt it from the car and remove it.
You can read up to 3 premium stories before you subscribe to Magzter GOLD
Log in, if you are already a subscriber
Get unlimited access to thousands of curated premium stories, newspapers and 5,000+ magazines
READ THE ENTIRE ISSUE
December 2020