Build a Muscle Truck
GM'S POPULAR GMT400 PICKUPS ARE SEEING A SURGE IN AFTERMARKET PERFORMANCE PARTS
As affordable, buildable cars from the '60s and '70s become more difficult to find, we're pleased to see enthusiasts' interests turn to alternative body styles and cars from the '80s and '90s, many of which have just as much, if not more, performance potential as any '60s-era Chevelle or Mustang. One platform that seems to be exploding in popularity is the GMT400, GM's 1988-1998 pickup trucks. Interestingly, these are known colloquially as the OBS Chevys: the "old body style". Speaking as the owner of both a '93 C1500 as well as a '67 C10, I'd consider the 1963-1966 pickups to be the old body style, but what do I know?
Common Problems
Overall, these are simple, reliable trucks, but like all vehicles, they have quirks you'll likely need to address as an owner. Here are a few, in no particular order:
Rust!
Yes, that disgusting tin worm that destroys our precious vehicles has a voracious appetite for these pickups. Though touted at the time as having excellent corrosion protection, that statement was only true in reference to this generation's predecessor. Cab corners, rocker panels, and the wheel arches are especially susceptible to rot, particularly in wet and snowy climates.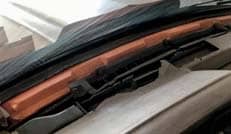 Crappy Plastics
GM redesigned the dashboard in these vehicles for the 1995 model year, and that was a significant improvement over the hard plastics used for the early dashboard. Those are prone to cracking or disintegrating completely due to sun damage, while the later design was much more resistant. The cloth upholstery also fared better than the leather seats over time.
Vanishing Clearcoat
Typical of most American cars in the '80s and '90s, the paint is easily damaged by the sun, and you'll likely find oxidized clear coat, if the clear hasn't all peeled off by now. This is more of a materials issue, as the American manufacturers attempted to comply with new paint-emissions regulations.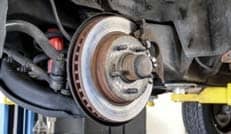 The Brakes are too Damn Small.
C1500s came with 11x1- or 1.25-inch front rotors with single piston calipers, and either 10- or 11-inch drums in the rear. Speaking from experience, if you do any towing, hauling, or spirited driving, you'll be wishing for bigger brakes up front at the very least. Plus, the Quick Take-Up brake master cylinder and low-drag brake calipers, while sounding good on paper, combine for a mushy feel and long pedal travel that isn't inspiring.
On the whole, those aren't major problems, and solutions to all of them are easily found in the aftermarket. These trucks were prodigious and popular enough that many original replacement parts can be found at dealership parts counters, online retailers like RockAuto.com, and at your local auto parts store. You can also find plenty of good, used parts in the junkyards, which is a huge plus. Replacement sheet metal is available from restoration companies like Classic Industries, and truck specialist LMC Truck. You can buy the aforementioned cab corners and rocker panels, as well as complete doors, bedsides, floors, fenders, hoods, and tailgates, and all are surprisingly affordable, too. Door panels, carpet kits, and new upholstery are widely available, allowing you to spruce up that tired interior with a quick weekend's work.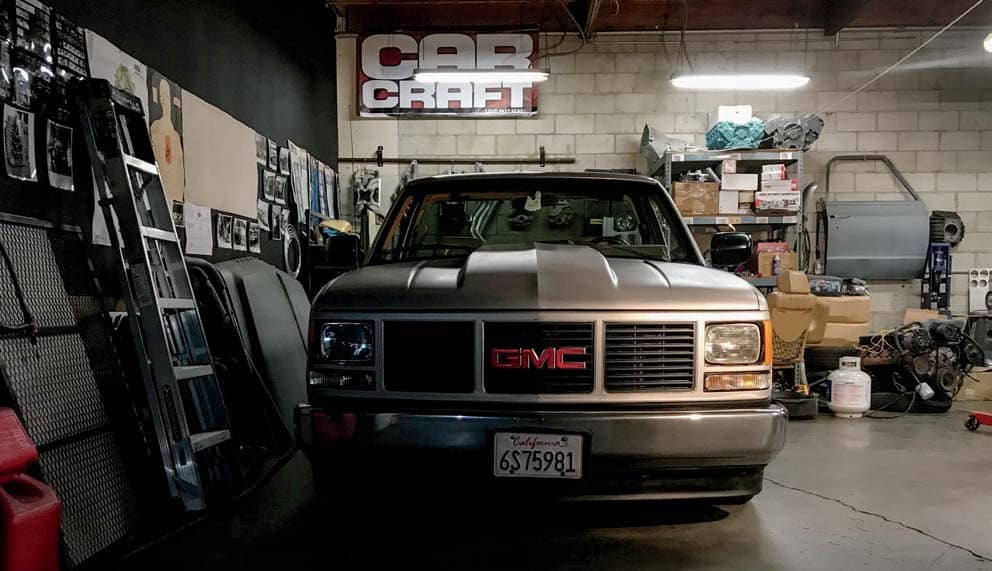 Anyway, the OBS label was assigned to the GMT400 once the GMT800 (model years 1999-2006) was introduced, and that generation is known as NBS, or "new body style". It should also be said here that, in SUV form (Tahoe, Yukon and Suburban), the GMT400 continued through the 2000 model year, and even into 2002 for the one-ton C3500 pickups.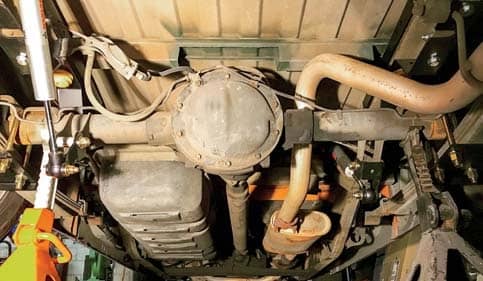 Outwardly, the GMT400 was quite a visual departure from the square body trucks it replaced, but more noteworthy changes could be found underneath its sleek, aerodynamic body. This was the first GM pickup to have an independent front suspension on their 4x4 models, with torsion bars and CV joints replacing the solid front axle and leaf springs of the previous generation. Another innovation introduced on the GMT400 was shift-on-the-fly four-wheel drive, which replaced the previous generation's manually-locking hubs. The frame was widened to move the fuel tank inboard, quelling safety concerns about the older truck's sidesaddle gas tanks.
You can read up to 3 premium stories before you subscribe to Magzter GOLD
Log in, if you are already a subscriber
Get unlimited access to thousands of curated premium stories, newspapers and 5,000+ magazines
READ THE ENTIRE ISSUE
November 2020