Alexander Wesley Asks… What's Available for Swapping a 5.7L Gen III Chrysler Hemi into a 1984 Chrysler M-Body?
Hot Rod|May 2020
What's Available for Swapping
Q: I keep hearing about putting a 5.7L Gen III Hemi into a K-body, but what about an M-body? Is there no info on that? I would like to find the difficulties of putting one of these engines in a 1984 Chrysler Fifth Avenue that has a 318 "LA" small-block in it now.
Alexander Wesley Via email
A: The K-platform refers to Chrysler's FWD (front-wheel-drive) econoboxes with transverse engines and transaxles made from 1981 through 1989. Converting a K-car to a V8 (any V8, not just a Hemi) requires replacing the complete drivetrain with a longitudinally-mounted engine, conventional transmission, and separate RWD (rear-wheel-drive) rearend. Basically, keep the body shell and ax most everything else. The result is a drag car, or what some call a Pro Street-style muscle car. Not an easy job for the newbie hot rodder!
Your M-body is a midsize, RWD chassis that first appeared in 1977. The 1982–1989 Chrysler Fifth Avenue is one member of this long-lived family, which is also closely related to 1973-and later Chrysler A, B, C, F, and J-bodies in terms of engine drivetrain layout. Stock engine choices for the 1984 Fifth Avenue were either the 225 Slant Six or 318 V8, both shifted by an automatic trans. Most came with a 900-series (A904/998/999) TorqueFlite and 7¼ rearend. Some police cars and taxis stepped up to the A727 Torque- Flite and 8¼ rearend.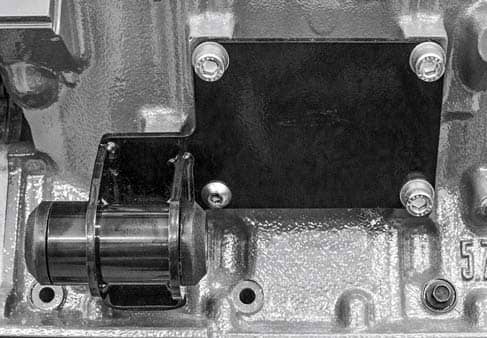 Mechanically, engine swaps into the existing chassis are straightforward compared to converting a FWD K-body, but—as with any late-model EFI engine swap regardless of manufacturer—the electrical and electronic components are where things may get tricky. Solutions are available—with more and more parts available every day to ease late-Hemi retrofits into earlier Chryslers. Here, I can only provide general information because there are many unknowns: What year Hemi? Do you have to meet emissions? What engine-driven accessories do you need? Will you retain the front torsion-bar suspension, or go with a rack-and-pinion steering conversion and coilovers? Do you want to use a late-model electronic trans that came stock behind the Hemi, or retain the Fifth Avenue's legacy TorqueFlite? Will this be a daily driver, a cruise night special, or bracket racer?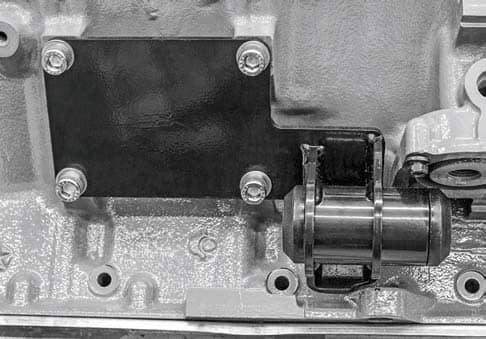 Once you have more information Diversified Creations/Shop Hemi, Mancini, Schumacher, Bouchillon, TTi, and HotwireAuto can provide more specific information than the basics provided here. Bouchillon is one source for an all-in-one kit custom tailored to your needs. Diversified Creations can handle the complete swap in-house if desired. Bouchillon and Shop Hemi reflash stock computers.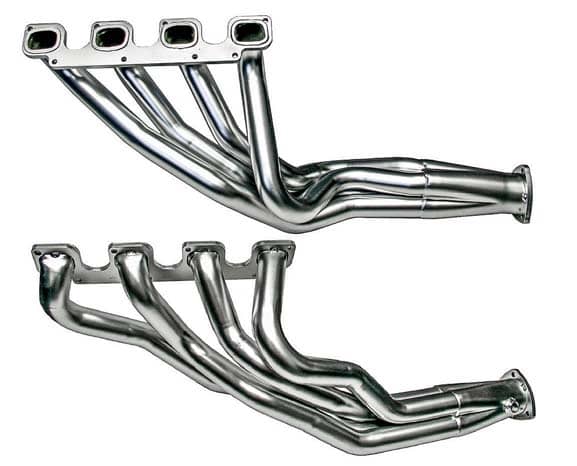 Any engine swap starts with a good set of engine mounts. They're available for your chassis through Schumacher, Mancini, TTi (Tube Technologies), and others. Typically these are spool-mount configurations that install the new Hemi in the same position as the original V8 engine, slightly offset to the passenger side. Current mount kits fit V8 K-members, although Schumacher says mounts to install a late Hemi onto original 6-cylinder K-members are coming later in 2020.
You can read up to 3 premium stories before you subscribe to Magzter GOLD
Log in, if you are already a subscriber
Get unlimited access to thousands of curated premium stories and 5,000+ magazines
READ THE ENTIRE ISSUE
May 2020