Travellin Deuce
Hot Rod Deluxe
|
January 2020
A stock height windshield, in conjunction with a body that's been channeled the full width of the frame, gives the ex–De Fillipi/La Masa '32 roadster a chunky, almost perky appearance. Discrete lakes pipes peek out beneath the framerails, just behind the firewall. In the mid-'50s, the lakes plugs exited (curiously) in front of the rear wheels.
LOWBOY.
Growing up in New England in the 1950s, I saw lots of chopped and channeled coupes and roadsters. That term, "chopped and channeled," had a nice ring to it. It seemed to me to define a real hot rod, so it's what I aspired to own. Fred Steele's purple '32 Ford from the Boston area ticked those boxes, as did another memorable lowboy from Los Angeles that had a cameo role on a very popular TV sitcom.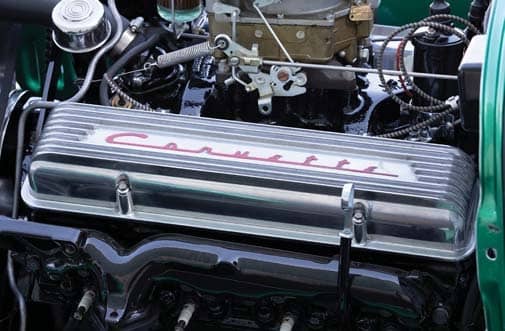 The Adventures of Ozzie and Harriet began as a radio show in the '40s and segued into television in the '50s. Ozzie was your typical salaryman; Harriet was a homemaker; and their two sons, David, the older, and Ricky, four years younger, were cast as all- American boys. The series got a big lift when Ricky (his real name was Eric) became a teen heartthrob. He played guitar and sang, and his natural good looks and decent, if a bit nasal, voice boosted ratings. Ricky's many rock 'n' roll hits, like "Travelin' Man," "Poor Little Fool," and "Be-Bop Baby," gave the show legs beyond its ​simplistic family theme.
David and Ricky Nelson were hardly car enthusiasts, but hot rod B movies were booming in this era, so it wasn't long before one of the writers developed a hot rod plot line. There wasn't time (or interest) to have the brothers build a car, but somehow, a little green roadster made its way into at least one episode of the show. (We didn't know it was green. TV was black and white in those days.)
Legend has it young Ricky desperately wanted to buy the roadster with some of his TV show and concert earnings. Reportedly, he was making $100,000 annually, but his allowance was restricted, and his frugal dad allegedly refused to give him the money, saying, "No 1932 Ford is worth $3,500."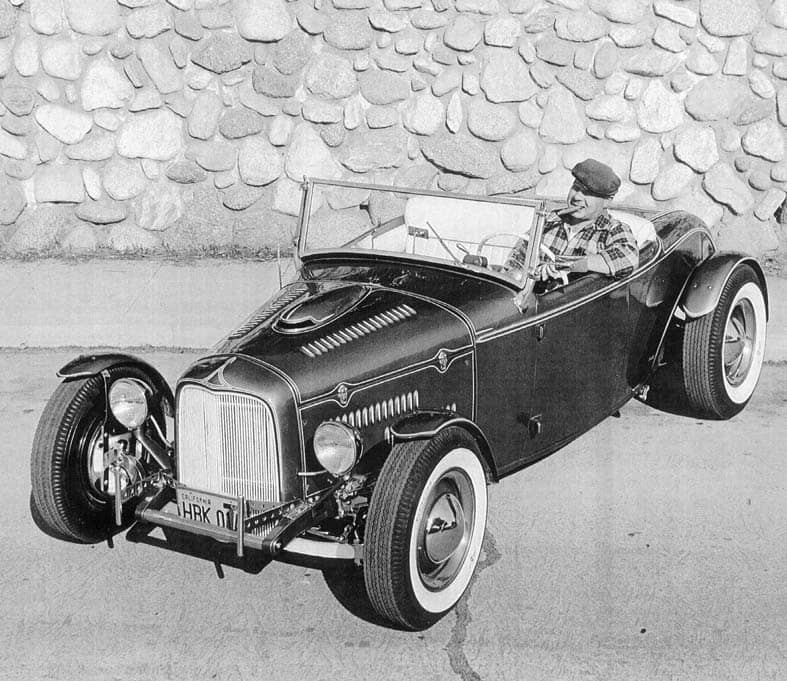 Ray's Roadster
This car's well-documented history starts in 1951 with Ray De Fillipi of Los Angeles. Most West Coast roadsters of the period were highboys, so-called because their bodies rested atop the original frame. Ray dropped his roadster's body down over the frame and welded it onto the chassis with a new floor pan. The result, called channeling, yielded a dramatically lowered silhouette. If you raced at the dry lakes, this wind-cheating modification bumped you up one racing class.
Ray's Deuce lowboy featured a bored-and-stroked, 286ci Ford flathead with an Edelbrock dual manifold, rare Harrell high-compression heads, a Winfield SU-1 cam, and Kurten dual-coil ignition. The transmission was a '40 Ford column shift fitted with a close-ratio Lincoln Zephyr First and Second gear cluster. Ray sectioned the filled grille shell to match the car's new proportions then fabricated a new three-piece, louvered hood with a bubble to clear the carbs and "lunchbox latches" to open and close the top portion.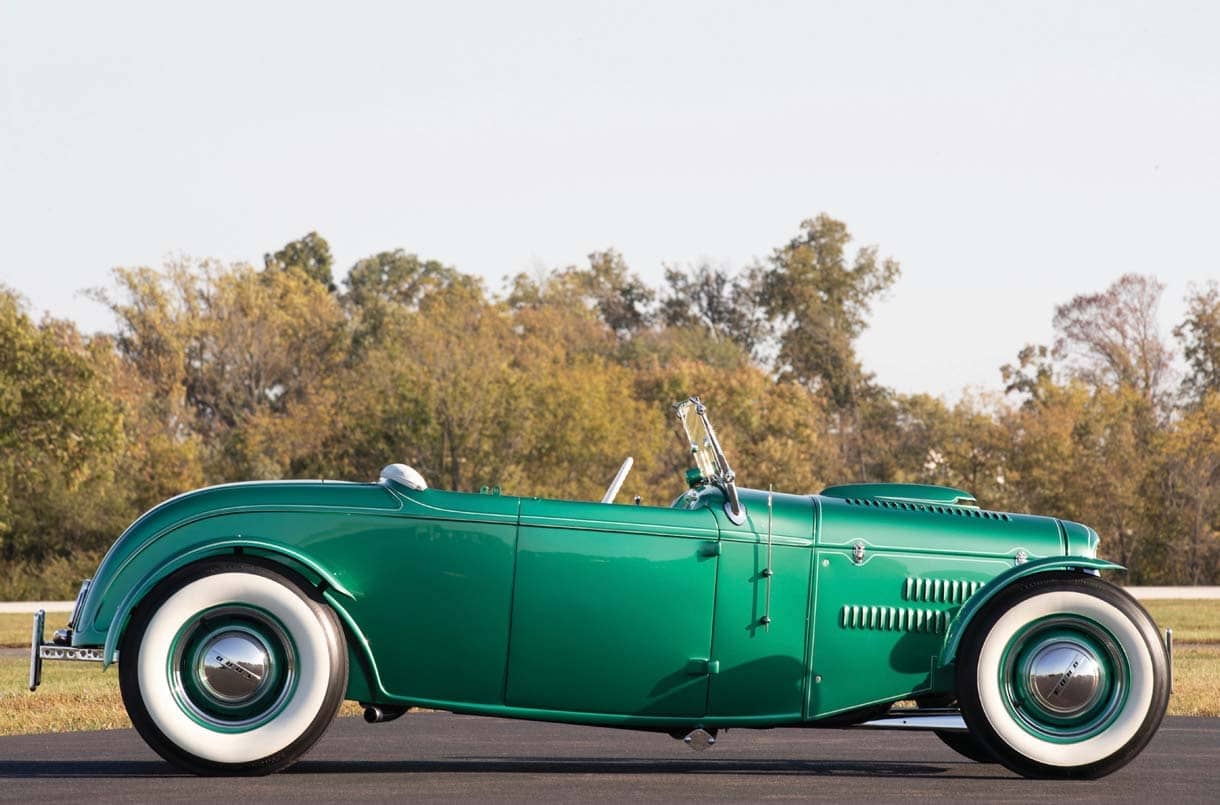 You can read up to 3 premium stories before you subscribe to Magzter GOLD
Log in, if you are already a subscriber
Get unlimited access to thousands of curated premium stories, newspapers and 5,000+ magazines
READ THE ENTIRE ISSUE
January 2020